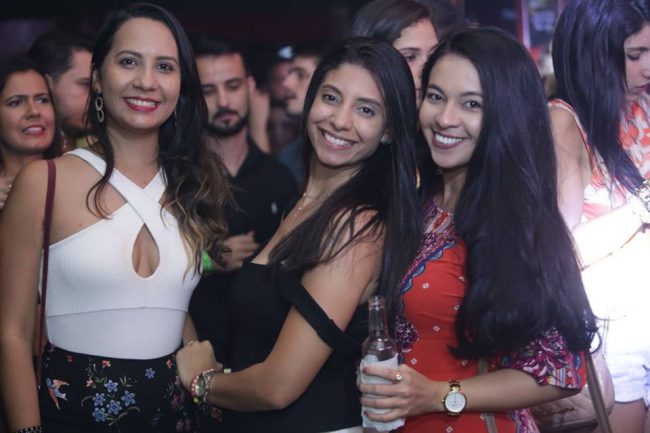 If you are looking for the best places to meet girls in Salvador, Brazil and a dating guide then we have some good tips for you. While a lot of this post will talk about picking up single women in your area and good date spots around town we can't cover this city without mentioning the crime.
We will include some tips for tourists and new expats at the end of this guide, and generally in most of our posts here on WorldDatingGuides that is where we cover safety if it needs to be mentioned at all. However in a place like this we feel 'safety first' is a good principle and will be bringing it up often.
For now we will just mention that this is a place that even most Brazilians think is dangerous, so keep that in mind. OK, you didn't come here for us to play mommy, you want some tips on where to pick up single girls in Salvador so our first section will cover the best nightclubs and pick up bars in town.

After the singles nightlife we will talk about where to meet local women during the day and also the best online dating site in Brazil. From there our dating guide will take over as many romantic restaurants and good date spots will be mentioned.
Then at the end we will dive back into the safety talk, in truth in a city like this it is probably the most important part of this guide.
Nightclubs & Pick Up Bars
For some specific singles bars and nightclubs to pick up girls in Salvador try:
There are a couple of main areas for singles nightlife which also happen to be where many tourists stay. The first would be in Pelourinho which would be the tourist nightlife district.
This is the type of area where you will party with other travelers, and it is also where you can try to pick up Salvador girls who want to date or hook up with foreign men. It is a relatively safe area as long as you stay on the right streets, but if you venture off them it is not safe at all.
A more upscale area for singles nightlife where the upper class Brazilians party is in Rio Vermelho. It is located right on the water, has plenty of good places to try and hook up, and is probably the safer and better choice.
Think of it is as this cities Copacabana or Ipanema, only on a smaller level then what you will find when partying in Rio de Janeiro. Try and get a hotel near in one of those areas to maximize your chances of getting laid.
Meet Salvador Girls During The Day
Meeting Salvador girls during the day is going to be pretty tricky. First off, do you speak Portuguese? If not then cross your fingers every time you approach because most Brazilian women don't speak English well, if at all.
Secondly, this is one of the more dangerous cities in the world, do you think the women in your area want to be confronted on the street often? We would pretty much say to write off any street approaches completely here, though in Pelourinho or Rio Vermelho a foreigner can probably pull it off if he knows how to approach the right way.
Inside shopping malls would be a better idea if you really want and need to try day game. On the street people will be on guard, in the mall they will be more relaxed so head to places like:
Salvador Shopping
Shopping Iguatemi
Shopping Center Piedade
Shopping Barra
Salvador Norte Shopping Mall
Shopping Cajazeiras
Porto da Barra Beach is another good spot for day game, but beach game is difficult enough to pull off even if you both speak the same language.
Chat With Girls Online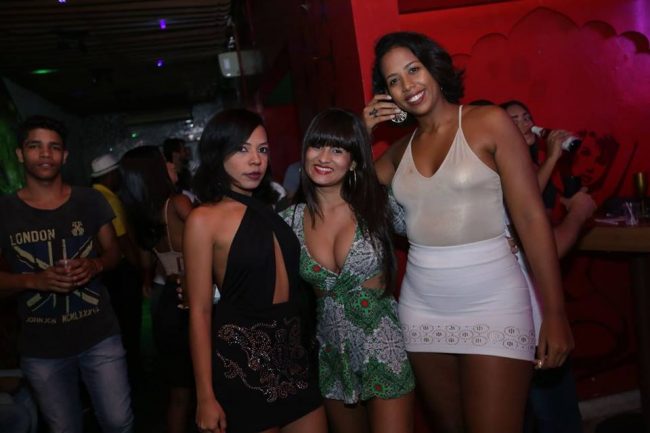 Lets say you don't really want to go out and party late into the night in one of the most dangerous cities in the world. Can't really blame you for that one, it doesn't seem like the wisest thing to do to us either.
You also may not like day game, or you may see how it could be pretty hard in this large, unsafe city where no one will trust anyone else. So how are you supposed to meet single girls in Salvador? Online dating.
Brazil Cupid is the top online dating site in the country, this city has over four million people which means there are many sexy single ladies using it. This way you can get the ball rolling and get a lot of contacts made without having to head out into these sketchy streets.
If you are just traveling through log on a week before your trip and invite women to a nice date in the safe area of Rio Vermelho. Have a conveniently located hotel room nearby for an easy transition back to your place if you get lucky and she wants to hook up.
Brazil Cupid is another place to meet single girls in Salvador who want to date foreign men. Of course some will want a Brazilian partner, some may want a foreigner, and others may be happy with any nice guy that they can meet.
Either way, online dating is the safest, fastest, and most convenient way to meet single girls in your area these days. In a city like this one it offers everything you need.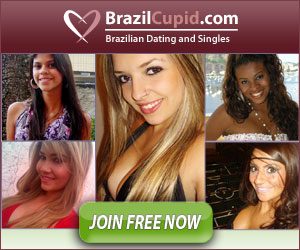 Salvador Dating Guide
Now we have covered the top places and ways to meet women near you and our Salvador dating guide can fill in the rest for you. You may just want to find some nice looking places to eat close to where you stay, but if you wanted some specific romantic restaurants or cocktail bars to check out then try these:
Once again we will recommend the Rio Vermelho area, it won't be easy to find a cheap date there but the safety and convenience will be worth it.
Day Date Ideas
If the weather is nice you could head to the beach, the aforementioned Praia de Porto da Barra is a nice one. Other good outdoor places would be:
Flamingo Beach
Praya Farol da Barra
Pituacu Metropolitan
Valentine Garden
A couple of good sophisticated adult dates would be the Bahia Nautico Museum or the Solar Unhao. If you meet a sexy lady that you want to take away for the weekend head to Morro de Sao Paulo or Praia do Forte.
They are a couple hours away, and Morro de Sao Paulo could also be a good place to pick up new girls if you want to head there solo on a weekend. For some bigger beach towns consider Florianopolis or Porto Alegre.
Tips For Tourists & New Expats
We have already beat that dead horse a lot but lets do it one more time. Check out any list of most dangerous cities in the world and Brazil is going to be taking up a lot of real estate on it.
And remember how before we said even Brazilians consider this to be a dangerous city. Don't walk around late at night, stay on crowded well lit streets, don't trust strangers, and limit your exposure as much as possible.
Don't try to cut corners and stay in a cheap hotel, get a room in Rio Vermelho or Pelourinho and stay in the safe areas near the singles nightlife. Take taxis to and from where you want to go. Other touristy things to note are that the local language is Portuguese and if you want to have a chance to hook up with hot Salvador girls you better know some.
You don't need to be fluent, but if you can't communicate at all then your odds are slim to none. The hottest women are going to have no time for some boring date where you pass back your phone with Google Translate open the whole time.
The local currency is the Brazilian Real, which has fluctuated a lot recently and is around 5 for every $1 USD as of our latest update.
Enjoy Dating Salvador Girls
You can have a lot of fun here, just be wise when doing so. Stay in the right areas, don't walk around after dark, and keep your wits about you.
Try to meet some local single women on Brazil Cupid before you arrive. Not only will this improve your dating options, but it will also make your trip easier, and hopefully help you get laid.
That wraps up our best places to meet girls in Salvador and the dating guide for foreign men, enjoy your time here.