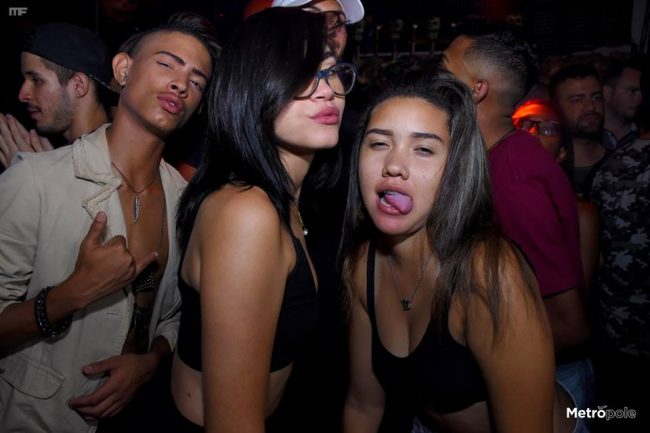 If you are looking for the best places to meet girls in Recife with a dating guide then we have you covered. Just give us a few minutes to fill you in on where to pick up single women in your area and also some great spots for a date night.
We always like to begin with the nightlife and where to try and hook up. Next we will break down meeting single Recife girls during the day and how to use online dating sites to make things a little easier.
Date night spots and things to do during the day will also be discussed. Towards the end of the post we will have some travel tips and talk about what trying to pick up Brazilian women is like.
Nightclubs & Pick Up Bars
These days a lot of guys will only care about a list of singles bars and nightclubs to pick up Recife girls so here it is:
The main area for singles nightlife is going to be around Boa Viagem, the main beach in the southern part of the city. There are many pick up bars and clubs all around this area of town to search for a one night stand.
If your goal is to travel through and try to hook up with Recife girls while you are here this will be the best place for you to stay. This is not a very safe city so many women won't feel comfortable hopping in a taxi at 2am to drive across town.
Maximize your chances of getting laid by spending a little extra on a nice place right in the singles nightlife area if you can afford it. A couple of other areas with OK nightlife are Soledade and Old Town, but the main places to hook up are in Boa Viagem.
We will cover this more later on but expect there to be some prostitutes at bars here, that is pretty common in this part of the world. We didn't include the most well-known prostitute bar in Recife, but they will be out looking for customers all over Boa Viagem, similar to picking up single ladies in Rio de Janeiro around Copacabana.
Meet Recife Girls During The Day
Any time you are in Brazil safety needs to be on your mind, and it is definitely going to be on the mind of the local Recife women. A gringo may be able to pull off a street approach, but if you choose to go this route don't be overly aggressive and give them some space.
All around Boa Viagem you will see sexy girls near you during the day. Some will be going to the beach to get some sun, others will be shopping, getting a coffee, or just passing through in transit.
The beach will be the easiest place to track them down, but beach pick ups are not always the easiest. It also needs to be pointed out that there have been numerous shark attacks here over the past couple decades, go into the water at your own risk.
Another option would be to meet single girls at malls and shopping districts like:
Shopping RioMar
Shopping Center Recife
Shopping Tacaruna
Plaza Shopping
Shopping Boa Vista
Paço Alfândega
Chat With Girls Online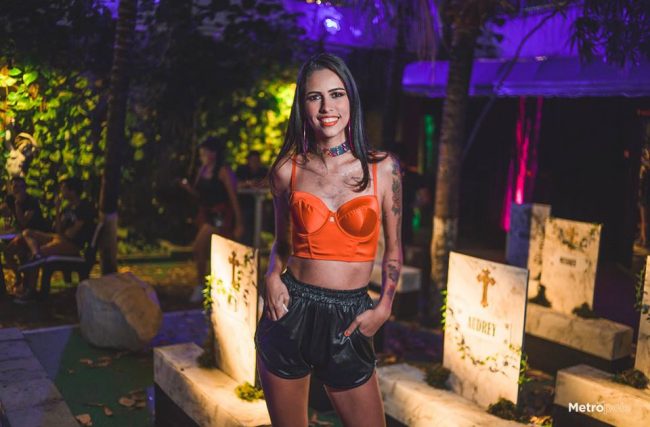 Any time you travel there will be some things working for you and some working against you. Some women in your area will be curious about foreign men from other countries which can increase your chances of finding a hot girlfriend or just hooking up.
On the other end of the spectrum communication might be really hard unless you speak Portuguese, most people here can't understand any English at all. Plus the whole safety issue, how much time do you really want to spend in the dangerous streets around town trying to pick up women?
That is where Brazil Cupid can really help you out. It is the biggest and best dating site in the country and will allow you to start to meet single girls in Recife online before you ever get here, or from the comfort of your own room once you are already in town.
No walking around in the heat during the day, and no risking getting robbed after dark. You will find all types of women using Brazil Cupid, most will want to enter a serious relationship but others will be on there just because they want to get laid.
If you are traveling around the country and hoping to hook up along the way you won't find a better wingman. Get some numbers before you arrive in any town so that you have date nights lined up and can hit the ground running. Don't worry local guys, it will work just as well for you.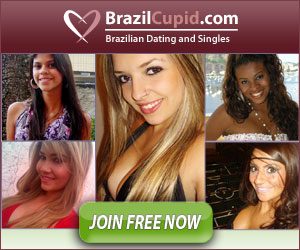 Recife Dating Guide
Now that you know about the numerous places and ways to meet singles near you let's pivot to our Recife dating guide. Getting a girl to go out with you is always a good start, but you better be able to show her a good time on your date night.
Anyone who has been paying attention can probably guess that many of the best spots for a date night are going to be in Boa Viagem. Let the beach do some of the work for you and take her to one of these romantic restaurants or cocktail bars:
Day Date Ideas
Keep it simple on a day date and just invite them to go to the beach at Boa Viagem. There are plenty of bars and restaurants to get something to eat or drink, and girls often love nothing more than laying out under the sun all day.
Bonus points for you because you get to see them in a bikini. You could also walk around historic areas like Olinda or the Marco Zero Square in Old Town which can be fun places to spend and afternoon.
Porto de Galinhas is considered one of the most beautiful beaches in Brazil and should be a little under an hour away. If you get bored of Boa Viagem then head out that way, or visit these parks and outdoor areas:
Jaqueira Park
Parque Treze de Maio
Zoo Botanical Park Dois Irmãos
Then there are plenty of museums and landmarks if you want to do the touristy thing:
Ricardo Brennand Institute
Museu da Cidade do Recife
Museu Cais do Sertão
Teatro Santa Isabel
Casa de Cultura
For another city in this country to check out other than Rio try out Salvador, or if you prefer another beach check out all the singles nightlife in Natal around Ponta Negra.
Tips For Tourists & Expats
When in Brazil any travel tips have to start with safety. Don't flash jewelry or cash and keep that new iPhone in your pocket when you are out on the street.
Limit your exposure by getting a hotel near the singles nightlife in Boa Viagem. That way you don't have to travel far to try and meet Recife girls to hook up with, and the beach will be close during the day as well.
You can find a map of the public transportation here, but know about any areas you are going to visit before you head that way. The local currency is the real and you get around 4.25 for every dollar as of the last time we updated this post.
This city has some great weather, but the heat may be a bit too much for some. It also doesn't get all that many tourists which can help your chances of hooking up if you find one of those girls who has an interest in dating foreign men.
When it comes to the singles nightlife a lot of guys have the wrong impression of Brazilian women. They love to dress sexy, wear thongs at the beach, and can be very flirtatious at bars or clubs.
But just because a girl is grinding all over you or even making out with you on the dance floor it doesn't mean you are going to get laid. The dating culture here usually requires a few dates before you hook up.
There will be lots of prostitutes out in Boa Viagem and it isn't always easy to differentiate between a party girl and a hooker in your area. If you are really outkicking your coverage and the girl seems very eager to go with you then you probably will have to pay to get laid.
Enjoy Dating Recife Girls
Like many cities in Brazil this one can be a lot of fun but you need to keep your wits about you. This is known as one of the more dangerous countries in the world for a reason, and remember that even the sharks are out to get you here.
But it is also known for beautiful women and you can start to meet them on Brazil Cupid at any time. Having some contacts made before you arrive will make it a lot more likely that you can hook up when in town.
That wraps up our best places to meet girls in Recife with our dating guide, enjoy your time here.