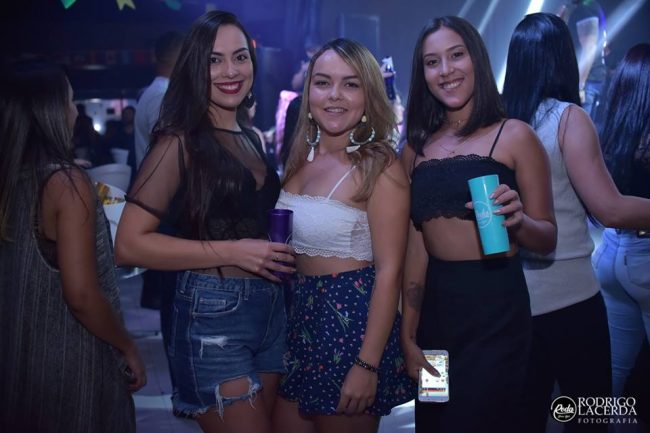 If you are looking for the best places to meet girls in Brasilia and a dating guide for this town then you have come to the right web page. We will be discussing many of the best spots to pick up single women and some great places for romantic dates.
Like always when discussing cities where English is not the local language we assume many of our readers are going to be tourists or new expats. If that is the case be sure to stick around until the end for some travel tips.
Before we get there we will talk about the best places to meet single Brasilia girls and begin with the nightlife. This city isn't known for great places to party like Rio de Janeiro, but there are some nightclubs and cocktail bars around where you can try to hook up with some sexy ladies.
Then day game will be covered, meeting women during the day isn't easy, particularly if you don't speak the local language, but it can be done. Online dating will follow that up and it might just be your best option in a town like this one.

From there we will pivot to our dating guide. You will read about plenty of good places to go on a date night and some fun activities to do during the day as well.
The travel tips will mostly revolve around safety, most already know that Brazil can be a dangerous country to visit and we wouldn't feel right not mentioning that a few times.
Nightclubs & Pick Up Bars
Currently some of the best nightclubs and singles bars to pick up girls in Brasilia are:
There are a few reasons why we aren't huge fans of the nightlife in this city. The first is that there isn't really one main area for singles nightlife where you have many bars and clubs walking distance from each other. We recently covered picking up women in Fortaleza and that is a very easy city to figure out, this is more like Belo Horizonte where things are spread out.
Secondly, there just aren't that many places to choose from overall. And third, safety. Going out late into the night, hopping in taxis, and moving from one venue to the next isn't exactly the safest thing you can be doing.
But if you want to hook up you need to know where to meet some sexy ladies, just keep your wits about you. You probably are already aware of this but Carnival in February or March would be the best time of the year for a big party and when you would be most likely to get laid.
Meet Brasilia Girls During The Day
Once again we are going to be a bit on the negative side when it comes to day game. This isn't a safe city, when people live in sketchy places they don't like to be approached by strangers.
Another thing to consider is do you speak any Portuguese? If so then you are going to have a better chance, if not then speak slowly and hope you are talking to one of the small percentage of single women in Brasilia who speak English well.
On the positive side most girls here are pretty friendly and outgoing. If they speak English they very well may be up for a chat, and if you speak Portuguese they will probably be surprised and might want to get to know you.
Since people don't really like getting approached on the street by strangers try to meet girls at malls like:
The ParkShopping
Iguatemi Brasilia
Pátio Brasil Shopping
Conjunto Nacional Brasília
Brasília Shopping
Liberty Mall
Parque da Cidade is a big park and on a sunny day there will probably be many ladies visiting it. Just don't be too aggressive here.
Chat With Girls Online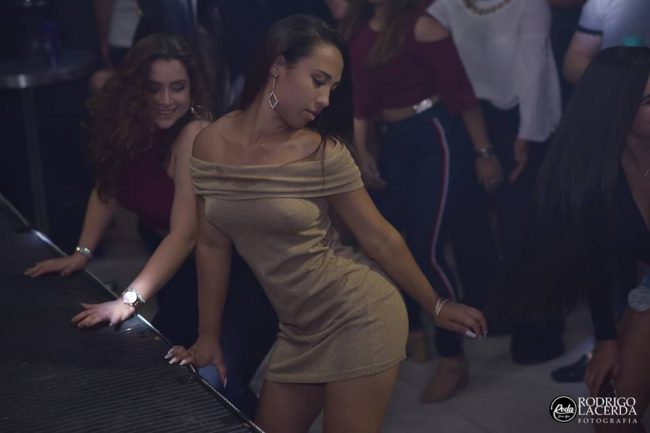 We aren't really fans of writing guides for cities like this one, even if these are probably the most important guides to write. It makes us feel like a salesman as we trash on the other ways to pick up single women in Brasilia before we tell you about online dating.
It is much easier for us to write about somewhere like Rio where your game plan is much more defined and there are great options for hooking up with girls. But in a city like this there just really aren't many things to brag about.
If you want to give yourself the best chance of meeting some cool women and going on some fun dates use Brazil Cupid. If you are reading this dating guide before your trip then try to log on a week or two before you arrive to get some dates lined up.
If you are already here and struggling to get laid then log on now and try to get some dates set up for tonight or this weekend. When the nightlife isn't very good and day game takes so long and you aren't in a very safe to begin with Brazil Cupid certainly sounds like the best answer.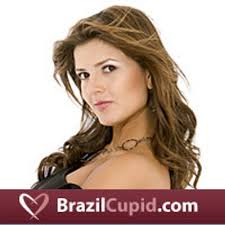 Brasilia Dating Guide
Now that you have been filled in on the best places to meet singles near you our Brasilia dating guide can try to take you the rest of the way. Getting a girls number is a great start, but you haven't accomplished your goals yet.
Some of the top romantic restaurants and cocktail bars for a date would be:
Day Date Ideas
Usually for day dates we like to tell you to head outside and enjoy a sunny day if at all possible. We mentioned the Parque de Cidade before which can be a nice meeting point. In a pretty dangerous town like this one the above malls can also be a nice, clean, safe date spot
Or head to other outdoor areas like:
Botanical Gardens
Brasilia National Park
Parque Olhos D'Agua
Another fun day date idea in Brasilia would be to go to Ibiti Mountaineering and Climbing. A more adult and sophisticated date could be found at Musue Nacional or Caixa Cultural. For a weekend getaway go check out the Iguaza Falls, or if you want to take a long trip outside the country Santiago, Chile is definitely worth visiting.
Tips For Tourists & New Expats
Now we want to quickly give some travel and Brazilian dating culture tips for any of the tourists or new expats who might be reading this. Safety has been mentioned many times, but that is because it is necessary to do so.
This country has an extremely high murder rate, limit your time on the streets, particularly after dark. Take taxis and/or stick to groups, don't go walking around alone.
Try to stay in the setoro hoteleiro, aka the hotel sector. This is where many tourists stay and it is a pretty safe part of town near much of the best nightlife for singles. The local currency is the real and you get just under 4 per US dollar currently.
As far as dating women in Brasilia goes many guys have the impression that they are sluts because they wear thongs and appear so sexual. They do show a lot of skin and love to flirt, but they don't usually hook up on the first date.
If you go out to a nightclub you will find some who will want to samba with you in a very erotic manner, and some may even be down to kiss on the dance floor. But that doesn't mean you are going to get laid that night.
Enjoy Dating Brasilia Girls
Hopefully now you are fully prepared to try and pick up some single women around town. The nightlife isn't great but you can find places to party and try to hook up here.
Remember to use Brazil Cupid to meet single women online and set up dates before you arrive or to bust out of any dry spells you are in and to help you get laid easier. That wraps up our best places to meet girls in Brasilia and the dating guide, enjoy your time here.