If you are looking for the best places to meet girls in Foz do Iguacu with a dating guide then we have you fully covered. In no time at all we can tell you where to pick up single women in your area and also mention some great spots for your date nights.

We always like to begin our posts with the nightlife, then we will cover meeting single Foz do Iguacu girls during the day or how you can use online dating sites to speed up the whole process. Local date night ideas and all sorts of things to do during the day will also be discussed.
Whether you are traveling through town hoping to meet some sexy Brazilian ladies to hook up with or need to show the wife a good time on your trip this guide has it all.
Nightclubs & Pick Up Bars
We are aware that these days a lot of guys will only care about a list of singles bars and nightclubs to pick up Foz do Iguacu girls so here ya go:
While there is not a ton of nightlife here there are still plenty of places to go party. If there was one main area for singles nightlife it would be in Centro around the intersection of Ave Brazil and Ave Jorge Schimmelpfeng.
We will be including a pick up bar and date night map soon, many of the spots we pin on it will be close to here including Wood's which is probably the easiest place to hook up in town, or at least where you will find the hottest girls. We will get more into what trying to get laid in Foz do Iguacu will be like a bit later.
Let's just say the singles nightlife here doesn't hold a candle to Rio de Janeiro, to be fair most cities don't.
Meet Foz do Iguacu Girls During The Day
Brazilian women aren't known to leave a singles bar to hook up with a stranger on the first night very often. A lot of guys who visit this country will tell you that day game can be better, at nightclubs you often just get teased.
One of the best things you can do here is hang around the waterfall until you see a hot group of girls and try to make something happen with them. Or spend your time on the streets where tourists stay.
Then there is always the option of meeting single girls in your area at malls and shopping districts like:
Shopping Catuaí Palladium
Cataratas JL Shopping
Hayet Mercado
Shopping Mercosul
Chat With Girls Online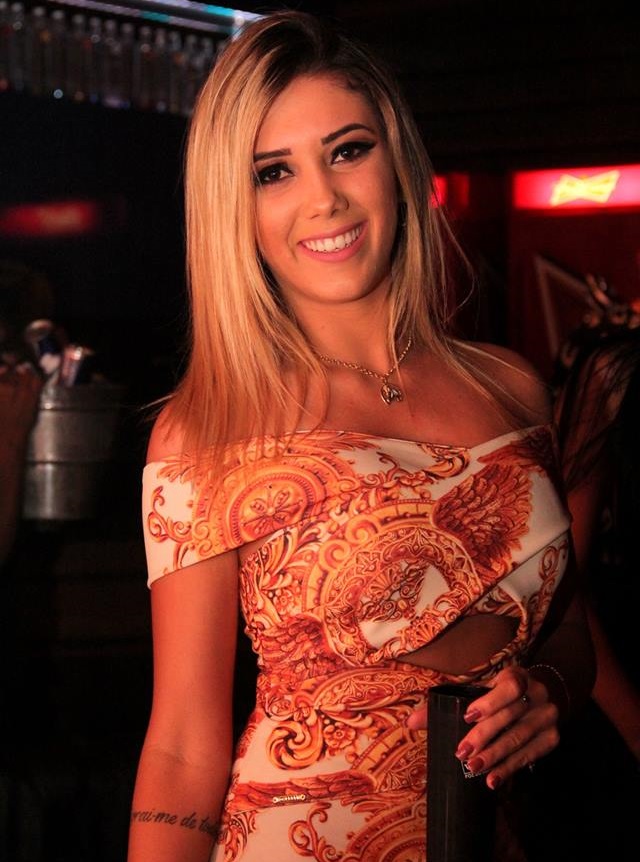 Any time you travel there will be some things working for you and some working against you. The main positive is that the foreigner from another country makes single women curious, some will want to date him and others may just want to hook up.
On the other end of the spectrum communication might be really hard. Plus when you are just getting to a new city and don't know anyone it isn't exactly easy to just jump into the game and make things happen. Oh ya, this country is pretty dangerous so you may not even feel comfortable going out much.
That is where Brazil Cupid can really help you out. This is the biggest dating site in the country and will allow you to start to meet single girls in Foz do Iguacu before you ever get here.
You can chat, do a video call, and get to know them so that by the time you finally meet they are already warmed up to you. You will find all types of women on Brazil Cupid, most will want to enter a serious relationship but others will be on there just because they need to get laid.
If you are traveling around the country and hoping to hook up with girls in your area along the way you won't find a better wingman.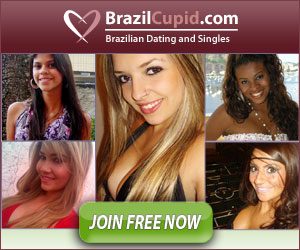 Foz do Iguacu Dating Guide
We just broke down all of the best ways to meet singles near you and now we will pivot to our Foz do Iguacu dating guide. If you have your date night on point then things should go in your favor.
The girls should like any of these romantic restaurants or cocktail bars:
And then there are a couple of more options for a date night in Foz do Iguacu which are like a dinner theater that Brazilian women will love:
Day Date Ideas
Why do people come to this city? To see Iguazu Falls right? Well, hopefully we don't need to spell it out for you but that would be a pretty solid way to spend the afternoon together. Some more cool spots with great natural beauty you could visit are:
Iguazu National Park
Parque das Aves
Chen Tien Buddhist Temple
Itaipu Lake
You could try taking the Macuco Safari on a speed boat, or head to Marco das Americas where Brazil, Paraguay, and Argentina all meet. The ecomuseum of Itaipu is also pretty cool, and many girls are addicted to caffeine these days so grabbing a coffee at Bad Ass Café may not be a bad idea.
If you are looking for more cities around the country to visit then check out our guide to girls and dating in Recife, or the touristy beach town of Natal.
Tips For Tourists & Expats
This is a touristy town so things are pretty well set up for you, but we still thought we should add a little more value to this post. The local currency is the real and you get a little over 5 for every US Dollar as of our last update, this link can take you to the current exchange rate.
Remember that Brazil isn't exactly a safe country so try to stick to the right areas of town and don't walk around by yourself after dark. Try and get a hotel in Centro near Ave Brazil and Ave Jorge Schimmelpfeng if your goal is to party and get laid.
As far as the dating culture in Foz do Iguacu goes you are going to find women from all over Brazil like Sao Paulo, or even the world. Tourists on a vacation are always the easiest to hook up with, the local girls will be in some tight knit social circles and may be harder to pull. Since you are on the Brazilian side of the falls most people will speak Portuguese but some women will know Spanish.
Enjoy Dating Foz do Iguacu Girls
The Iguaza Falls are beautiful and worth the trip, plus the Brazilian women near you won't be too shabby either. A single guy can have a lot of fun here if the right group of female tourists is in town during his trip.
Just in case that isn't the scene you walk into meet some local single ladies on Brazil Cupid before you come so you know you will have some date nights lined up on arrival. That wraps up our best places to meet girls in Foz do Iguacu with our dating guide, enjoy your time here.