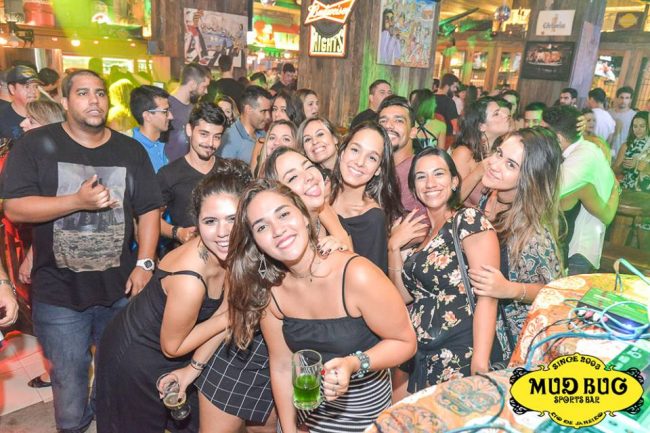 If you are looking for the best places to meet girls in Rio de Janeiro or a dating guide for this city then you are in the right place. We will cover all of the best places to pick up single women and date spots in your area, plus give some travel tips for foreign men that may be visiting.
Since this post is in English we assume most of the readers are going to be tourists or expats. While trying to figure out where to meet single girls in Rio de Janeiro is important there are some specific travel safety topics that certainly need to be discussed as well.
We will save them for the end and this guide will begin with the top nightclubs, samba bars, and singles bars in the city. Most guys prefer to pick up women after dark so the nightlife is the obvious starting point.

Then we will mention good spots for day game, it should come as no surprise that the beaches will be prominent in that section. Then the top Brazilian dating site will follow which can help you meet girls online before you are here, or help you set up some dates after you are already in town.
Once we have covered the best places to meet women near you in full we will pivot to our dating guide section. The beaches will be prominent in that one as well, plus there are more than enough romantic restaurants, bars, and fun casual day activities to choose from to do on a date.
At the end of this post there will be some tips for tourists who are new to visiting Brazil.
Nightclubs & Pick Up Bars
Here are some of the best samba and singles bars to try and pick up Rio de Janeiro girls:
As you can see the majority of that list is in either Copacabana or Ipanema. For nightclubs you could try out:
We will be covering this more in the tourists and expats section, but most of this nightlife guide will be about the Zona Sul area and Lapa. Zona Sul is where most tourists stay and is where you find Copacabana, Ipanema, and Leblon where the wealthy locals live.
All three of those areas are going to be more expensive than other places in the city, but they are also going to be safer and where tourists will feel more comfortable. They are also the main parts of town for singles nightlife in your area as many of the best bars and clubs to hook up with Rio de Janeiro girls are there as well.
Much of the nightlife in Brazil revolves around samba, if you want to improve your chances of getting laid you should try to learn some moves. There are samba schools all over and even taking one short introductory class would go a long way.
Nightclubs often are pretty expensive with covers as high as 100r and drinks that aren't cheap. A nice smaller bar district where prices will be a bit cheaper can be found at Gavea around Av. Padre Leonel Franca. How does the nightlife here compare to Sao Paulo? That link will tell you.
Meet Rio de Janeiro Girls During The Day
When it comes to meeting Rio de Janeiro girls during the day the obvious answer is probably the best one. Copacabana Beach and Ipanema Beach are going to have sexy ladies tanning year round, and around Post 9 and Post 10 in Ipanema is known to be where the hottest women near you like to go.
At the beach you can try to pick up local Cariocas (girls from here) or tourists from all over the world. Picking up single women in your area at the beach isn't always easy, but you can walk around the bars and cafes in the area if you prefer to not actually venture out onto the sand.
For tourists you can also try to work your way into a group visiting the Christ Redeemer Statue. That will give you a long time to spend with them and to see if you can get anything going. If the weather isn't nice then there are always malls:
Rio Sul
Fashion Mall
Botafogo Praia
Chat With Girls Online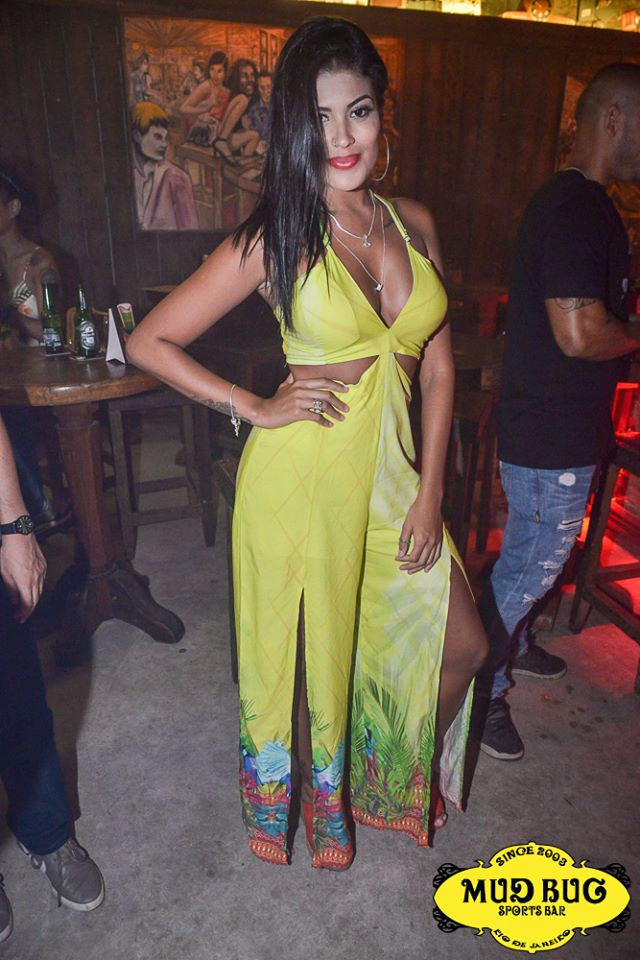 If you want to chat with Rio de Janeiro girls online look no further than Brazil Cupid. This dating site will allow you to meet girls before you arrive in the city, pipelining always makes it more likely that you will get laid once you arrive.
A couple weeks before your trip log on and start to contact any sexy ladies you see on the site. Remember that they may not be great with English so keep your messages short, sweet, and to the point.
Lots of guys are pervs on dating sites, don't be that guy. Be a gentleman and wait to turn the date in a more sexual nature after you have met them and feel like they are ready.
If you are already in the city and don't have time to pipeline Brazil Cupid can help you out as well. If you are trying to find a date for tonight do you think it will be easier to try and pick up women at Copacabana Beach? Or to message a hundred girls in your area in the next hour and find one who is free?
Dating is a numbers game, online dating is the quickest way to get a lot of numbers. No matter if your goal is to get laid or find a wife this site can help you more than anything else.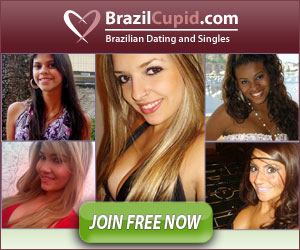 Rio de Janeiro Dating Guide
Now you know where to meet girls near you, lets switch this over to the Rio de Janeiro dating guide so you know where to take them on your date night. Once again Copacabana and Ipanema are going to be the main answer here.
Some of the best romantic restaurants for a date in Rio de Janeiro would be:
These aren't exactly budget friendly and if you wanted a cheap date this isn't exactly the right area. However you can find an affordable meal around if you look for it. A pretty good cheaper date spot would be The Bar Surfshop in Copacabana at R. Francisco Otaviano 67, or just use some of the bars from the nightlife list.
If you wanted to take her to a wine bar try out Symposium Vinhos at R. Ipiranga 65 in Laranjeiras. They have a big selection of wines and a tasty food menu as well. To see the best lives shows in the city take her to the Municipal Theater on your date night.
Day Date Ideas
If you were looking for some ideas for day dates that weren't in Copacabana or Ipanema you could try taking a favela tour. A local Rio de Janeiro girl may not be interested in this, but if you pick up a foreign tourist she may love it.
Other outdoor options would be to visit:
Jardim Botanico
Christ the Redeemer Statue on Corcovado Mountain
Sugar Loaf Mountain
Pedra Bonita
Ilha Grande
The beach is the simplest option, but there are plenty of other spots if you want to venture out. For a weekend getaway consider Foz do Iguacu.
Tips For Tourists & Expats
Now you know where to meet girls in Rio de Janeiro and take them on a date, but this city needs more explaining then that. Most know that Brazil isn't a safe country, that is why we (and just about every travel guide) are telling you to stay in Copacabana or Ipanema.
These are the nicer and safer areas that most tourists stay. With that said you still need to be on guard, this city is just as rough around the edges as you may have heard. If you do want to venture downtown you can get a taxi or use the metro.
To initially get into the Zona Sul area you can take a taxi from the airport for 70-100r, or you can take one of the blue buses for 13r. To find them take the first exit on the right after you pass customs and turn right when you get outside, they will drop you off on Av Atlantica.
The local currency is the Real and you get around 5 for every $1 USD as of our last update, but that will fluctuate and has generally been closer to 4 over the past few years. Click here to check the current rate when you are in the country.
The downside to staying in the safer touristy areas are that they are a lot more expensive. Everything will cost more and finding cheap hotels will not be easy at all. Plus many hotels won't allow you to have a female guest unless you pay extra.
Some guys prefer to rent a short term apartment and to make sure that guests are allowed before they book. It still won't be cheap, but is usually a better option than a hotel.
There are also many short time love motels around the city if you do have a chance to get laid and your hotel is trying to rip you off to allow a guest. Another downside to trying to pick up girls in Copacabana or Ipanema is that a higher percent will be gold diggers or prostitutes. You might be able to find more genuine women near you in Lapa.
The local language is Portuguese, Spanish and English won't get you very far here. You might be able to pick up some Rio de Janeiro girls without Portuguese, but hooking up with the hottest women will be pretty hard if you can't communicate with them because they aren't lacking for options to get laid.
Carnival would be the best time to visit, it is held in February or early March each year. This might just be the biggest party on the planet and is on many bucket lists.
The local girls are known as Cariocas and there are some pretty big misconceptions about them. They love to dress very sexy and flirt, but hooking up isn't necessarily on their minds. It is pretty common for a tourist to be making out with a girl at a club in your area and assume he is going to get laid later but it doesn't always go that far.
The best game plan here is to be very aggressive just like the local guys are. Approach with confidence, be assertive, and try to make out within the first 30 minutes. The local guys won't even be waiting that long.
Then invite them back to your room, if they say yes great, if not wait 10 minutes and try again. If they continue to say no it is probably best to move on to the next one, but you can still get their number before you go.
Enjoy Dating Rio de Janeiro Girls
That should cover just about everything you need to know. Stay in the safe touristy areas, at least at first before you have a lay of the land. If you feel like it is safe to venture out then try it, but many guys won't feel comfortable in some areas which is understandable.
Be aggressive when trying to pick up girls near you and push to hook up quick. If they aren't down move on to the next one, don't assume just because you kissed her that you will definitely be getting laid.
Remember to use Brazil Cupid to pipeline and chat with women online before you get here, or to help you get through any dry spells you might find yourself in. That wraps up our best places to meet girls in Rio de Janeiro and the dating guide, enjoy your time here.