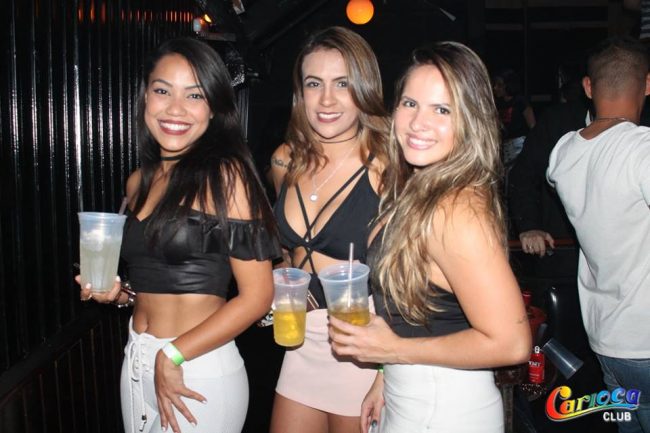 If you are looking for the best places to meet girls in Sao Paulo or a dating guide you are in the right spot. Any time you are in a truly massive city like this one it really isn't all that hard to come up with a game plan.
That is because where there are so many people around there are tons of places to try and pick up single girls in Sao Paulo. We will tell you about a few different nightlife districts that you may want to try to stay in if hooking up with women in your area that you meet at bars or clubs is your goal.
After we cover the singles nightlife we will give some tips on day game, and then also talk about meeting girls near you online as there is a great site for that. Then we will switch things up and begin our dating guide, there will be plenty of romantic restaurants, casual bars, and good date spots worth mentioning.

At the end we will give a quick travel guide for expats and tourists. We aren't going to go all Lonely Planet on you and help you plan your whole trip, but we will give some tips on the dating and hook up culture in Brazil.
Nightclubs & Pick Up Bars
Some specific pick up bars and nightclubs to try to meet single Sao Paulo girls would be:
When trying to hook up here there are two things you could do that would increase your chances significantly. The first would be to learn Portuguese, but we will get more into that later.
Secondly, and the one that will matter for trying to get laid with single girls near you in the nightlife would be to learn samba. We are not going to refer you to any samba schools because we honestly don't know which is best, but a quick Google search can send you in the right direction, or you can find some tips on Youtube as well.
The foreigner that knows how to samba will be able to peacock in the club like no other. Show that you have some moves and all of the Sao Paulo girls will notice you, and you will have an in with all of them.
It will still take some game to actually hook up, but knowing samba will significantly increase your chances. As far as where to go party there are plenty of areas, Pinheiros is generally thought of as one of the best districts for tourists to stay.
It is relatively safe, has many different singles bars, clubs, restaurants, and is a nice area of town. Other good singles nightlife districts would be Itaim Bibi, Jardins, Paulista and around Vila Olimpia.
Many of the above are located in or near Pinheiros. Of course those could be good date spots as well, but we have other suggestions for where to wine and dine women in your area coming soon.
Those that need a change of scenery could drive an hour to Campinas, or another cool city to try and get laid in Brazil is Foz do Iguacu.
Meet Sao Paulo Girls During The Day
Day game in this city is possible, but there are certain things you need to remember before you try. The first is that this is a very densely populated place, and in big cities people are often in a hurry and not looking to be bothered.
You know how most people consider New Yorkers to be rude? Well if you lived in a city where time and space were at such a premium you probably would be a little rude as well.
This also means that finding good places to approach without a lot of commotion going on won't be easy. Some guys have the balls to walk up to a hot girl with hundreds of people around, others prefer looking for calmer and quieter waters which you may never find here.
Third, and maybe most importantly, Brazil isn't known to be the safest place and if you walk up to a Sao Paulo girl who doesn't know you then she might think you are trying to rob or scam her. We aren't saying you should never try to day game, just proceed with caution and keep all of the above in mind before you do.
So where are good places to meet single women in Sao Paulo during the day? This is a city known for big business, and you will find plenty of professional women in the Central Zone Business District, Pinheiros, and all around Jardins. Head to cafes, bars, and restaurants in these areas during lunch hour or around 5pm-6pm and you will see lots of girls in your area walking around or grabbing a drink.
Some good malls and shopping areas are:
Galeria do Rock Mall
Centro Comercial Aricanduva
Shopping Cidade
Oscar Freire Street
Avenida Paulista
The Ibirapeura Park could be good for day game and on Saturdays many bars in the city will have live samba music going during the day starting around lunch time.
Chat With Girls Online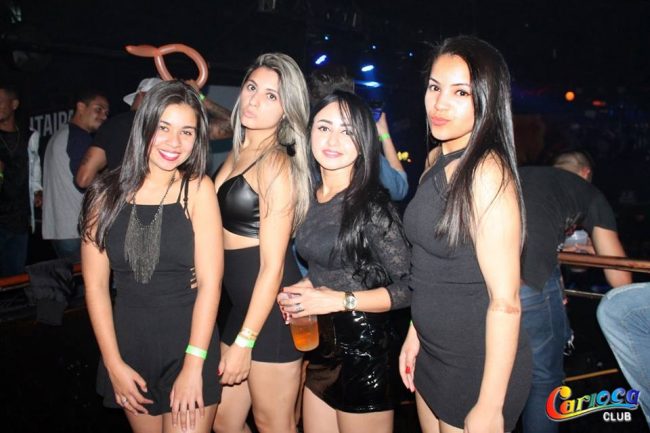 Some guys love the singles nightlife while some guys hate it. Day game isn't as popular, and many out there think it is too time consuming for what you get. So what is the most efficient way to meet girls in Sao Paulo?
The answer is the same as it is anywhere around the globe these days, online dating. Brazil Cupid is the top online dating site here, and there are thousands of single women using it in your area.
If you are reading this before you arrive in town it is a great resource to help you pipeline and get the ball rolling. Showing up to a city with a bunch of numbers already in your phone gives you a much better chance of hooking up while you are in town.
Or if you are already in Sao Paulo trying to meet girls and not liking the scene so far Brazil Cupid can help you find a date for tonight or this weekend. Being able to message hundreds of local singles in a short amount of time from the safety and comfort of your own home sounds better than going out in a massive city hoping to get laid.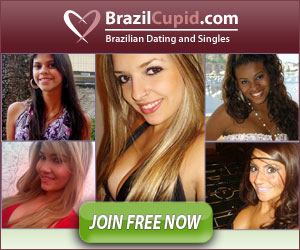 Sao Paulo Dating Guide
Now you know all of the best places to try and pick up single girls near you, time for the Sao Paulo dating guide section to begin. Showing her a good time on a date night will increase your odds of getting laid 10 fold.
Let's start with a nice list of romantic restaurants for a date in Sao Paulo:
Once again many of the above are located in Pinheiros or the Jardins areas. If you prefer to take your date to a more casual lounge or bar setting you could try:
Chopperia Liberdade is a fun spot for karaoke. Don't forget that many of the pick up bars we listed earlier in the singles nightlife to find girls section would also be good spots to grab some cocktails. Once again samba will really help you on a date, even if you aren't any good giving it a shot will show her that you don't take yourself too seriously and are a fun loving kind of guy.
If you were looking for some entertainment and a pretty cheap date you could go to Beverly Hills Comedy Club at Av. Jurucê, 1001 or Comedians at R. Augusta, 1129. For a more classy date night see who is performing at the Municipal Theatre.
More Cheap & Day Date Ideas
This city is kind of a concrete jungle so there aren't too many good cheap day dates to be found. There are some parks around, the aforementioned Ibirapuera Park being a good date spot. Or you could head to Praca Por do Sol which is often called Sunset Square where lovers go before dinner.
There are some good museums here, The Museu de Arte and outdoor markets nearby on Avenida Paulista would be perfect for an afternoon together. Or if she is a sports fan take her to to the Museu de Futebol.
Remember that many local bars play live music on Saturday afternoons, another perfect day date option. Or head to the Saturday Market at Benedito Calixto. If you want to take her away for a weekend trip head to beaches at Ulbatuba, Ilhabela, or of course Copacabana in Rio.
Expat & Tourist Guide
In this section we will give a combo of travel and dating culture guide for any tourists or expats that are reading. If you aren't aware the local language is Portuguese, learning that will really improve your chances.
Even picking up a small amount will give you a much better chance of hooking up with the hottest Sao Paulo girls. The local currency is the Brazilian Real, you get around 5 for every $1 USD at our last update, but you should click here and check out the exchange rate when you are in town.
Familiarize yourself with the subway map to stay out of the bad traffic this city is known for. The airport you will fly into is far from the city, you can save a lot of money by taking the subway into town or vice versa when you leave.
Safety is a pretty big concern, try to stay in a nice area and spend most of your time there. This isn't the type of place where you take a long walk home after dark when you leave the bar drunk. Get a taxi and don't spend too much time on the streets if you can avoid it.
Pinheiros is a very easy area for you to get a hotel and make your home base. With so many bars and restaurants you could probably spend your whole trip right there and have a great time. It will be more expensive, but if it keeps you safe it will be worth it. Overall this really isn't a great city or country to visit if you were looking to get by on a bare bones budget anyways.
Enjoy Dating Sao Paulo Girls
We feel like we covered the topics at hand here about as well as we could. If you happen to know of any other good places to pick up single women near you or romantic date spots around town feel free to leave them in the comments.
This can be a great city to visit or live in, just stay safe while you are doing so. Any time you find yourself in a slump and things aren't going well with women in your area remember that Brazil Cupid can help you find a date or hook up quicker than anything else.
There are so many singles on that site, you could message more in the next hour or two then you could approach in a mall over the next few months. That wraps up our best places to meet girls in Sao Paulo and the dating guide, enjoy your time here.