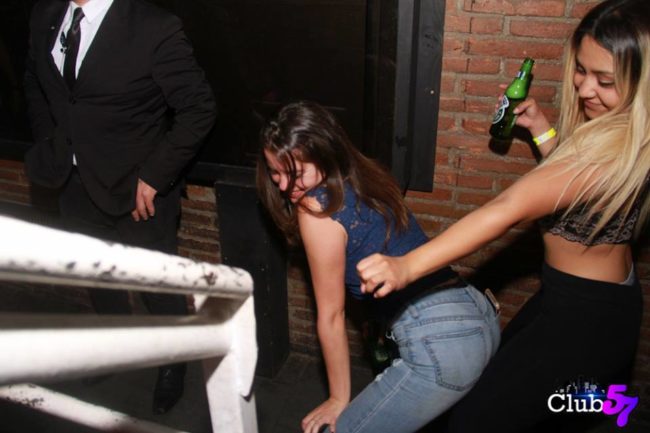 If you are looking for the best places to meet girls in Santiago, Chile and a dating guide for this city then you found the right place to be. From nightclubs, singles bars, other places to meet single women in your area, and the best date spots in town we certainly have the info you are looking for.

Plus towards the end of this guide we will also be giving some travel related advice as well, such as good areas to stay where you can find good nightlife nearby. We always assume a large chunk of our readers are tourists when we write about foreign countries since we aren't using the local language.
We will start out with the best places to meet single girls in the Santiago nightlife to try and hook up with, cover some day game options, and then of course the top online dating site will be covered. Then we will transition to our local dating guide, that way you are fully prepared once you meet that special someone. By the way, if you prefer to lea sobre dónde conocer chicas en español, click that link.
Nightclubs & Pick Up Bars
We will do our best to keep this list of the best nightclubs and singles bars to pick up girls in Santiago, currently you can try:
When it comes to the best singles nightlife in this city there isn't one main adult entertainment district, but there are certain areas with lots of bars, clubs, and places to party. Nightlife districts like:
Vitacura
Las Condes
Brazil
Bellas Artes
Bellavista
Will all be good places to try to hook up with some hot Santiago women. If your plan is to come here and do a lot of partying to try and get laid then they would be good places to stay, and even if you aren't planning to go out in the nightlife you may want to stay there.
Like many cities around the world clubs can be hip one minute and played out or closed down the next. If you know that any of the above have closed down please let us know in the comments. We have also covered some more nightlife & date spots in Puente Alto at that link.
Meet Santiago Girls During The Day
This city has some pretty good options for day game, often times huge cities aren't great for trying to pick up women in your area during the day but this might be better than most. There are lots of really nice parks here, on a nice day they would be a good spot to meet Santiago girls, three of the best are:
Parque Metropolitano
Malmaceda
Arauco
Then there are some large shopping malls here, women will be funneling in and out of them all day and night:
Mall Alto Las Condes
Mall Portal la Dehasa
Centro Aresenal
Vivo el Centro
Those aren't your only options for day game though, hang out at parks, shops, or cafes near the University of Chile, or hit on tourists who are checking out the Plaza de Armas. Lastly you can spend some time on Avenida Apoquindo around noon or at rush hour after work when all of the businesswomen are getting off of work.
Chat With Girls Online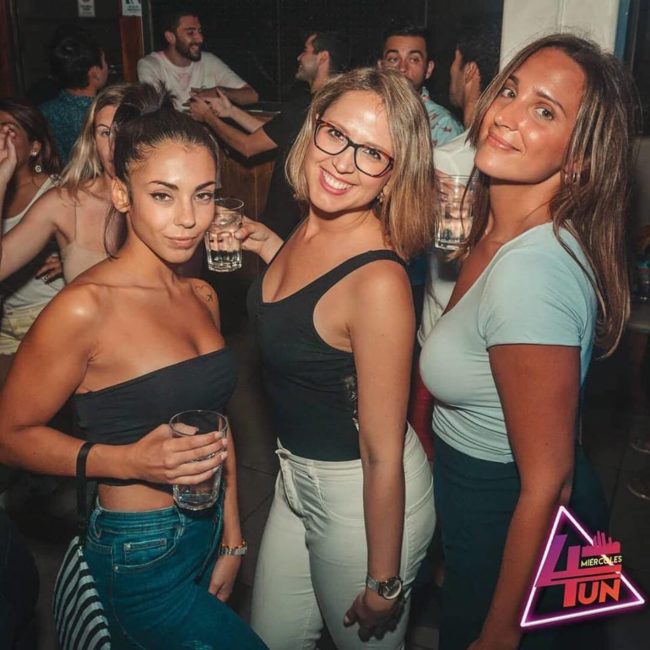 In this day and age many guys prefer online dating and it is easy to understand why. It is faster, more efficient, and can save you a lot of time and money. Plus plenty of women use dating sites to discreetly get laid without anyone in their social circle finding out.
Going out to a nightclub and standing in a long line only to pay a cover charge and then try and buy a girl a drink that costs four times as much as it should may not be the best option anymore. Why go through all of that when you can log on to Latin American Cupid and start chatting with many single girls in Santiago online, plus thousands more all over the country.
It is the top online dating site in Chile and is worth using all around South and Latin America. You can use it to meet women online before you arrive in the city, or if you are already here you can try to set up a date for tonight or this weekend and hopefully get laid.
We are pretty sure that if you put in a little bit of effort on Latin American Cupid you will be going out on a date in a very short amount of time. Whether you hook up or not will depend on how tight your game is.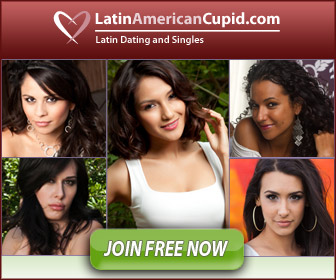 Santiago Dating Guide
Now you know of many of the best places and ways to meet single girls near you, lets get into our Santiago dating guide. You can find plenty of romantic restaurants, cocktail bars, or places with live music in this city, some of our favorites would be:
There is also a strong café culture here, if you don't want things to seem so formal on a first date invite her to a café, take a walk around one of the nice parks, and then invite her back to your place just in case she is ready to hook up. The worst she can do is say no.
For those who do want it to seem like a very formal date night take her to see a live show at the Teatro Municipal.
Day Date Ideas
For casual day dates there are plenty of cool things to see and do here. If you are dealing with local Santiago women they may have done all of the touristy stuff before, but some may be interested in going again.
Those spots would be places like:
Plaza de Armas
Cerro San Cristobal
Cerro Santa Lucia
Vina Santa Ria
National History Museum
Museum of Memory & Human Rights
La Chascona
Museum of Contemporary Art
For an interesting cafe downtown head to Ikaro Cafe. If you were thinking about going on a full day trip you could go skiing at Valle Nevado or take your date to Valparaiso and Vina del Mar.
Tips For Tourists & Expats
Now we have some travel and dating tips for any tourists or expats who are new to visiting Chile. The most important thing you can do is learn Spanish, some local girls may know a few simple pleasantries in English, but if you want to go on a date and actually get laid you are going to need to get past hola and como estas.
There will certainly be girls in Santiago who are interested in dating foreign men, but it may not be to the same extent as you find in places like Lima or Cebu City. Gringos will have an advantage with some women in your area, but maybe not a huge one.
This is a rather large city with around 7 million people, try and get yourself familiar with the subway route to avoid the traffic. It also isn't a super cheap place to visit, the economy in Chile is pretty strong so if you are on a tight budget there are better places in the region you could be going. At the current exchange rate you get around 800 Chilean Peso for every dollar.
Luckily it is known to be pretty safe, at least for Latin America. Still be cautious, but you don't need to be as scared here as you might need to be in Brazil.
Try and get a hotel room somewhere in:
Vitacura
Las Condes
Providencia
Brazil
Bellavista
Bellas Artes
Many tourists stay in Bellavista and Bellas Artes so they may be the best jumping off points. You will also find plenty of sexy Santiago girls who want to hook up with foreign men hanging out in those touristy areas.
Enjoy Dating Santiago Girls
This can be a fun city to visit, we wouldn't rank it as one of our top spots to meet girls in Latin America, but it is solid none the less. The good news is it is pretty safe, and if you stay in the right areas there should be solid nightlife nearby.
However it isn't that cheap, and you won't get the same 'omg a gringo' factor that you can in other spots where it can be easier for foreign men to hook up. Some guys say the local women aren't that attractive, we all have our own personal preferences on that.
Remember to try and meet some single women near you online on Latin American Cupid, if you are struggling to find a date or get laid you can change that in a hurry. Or use it to pipeline before your trip and show up to this city with dates already lined up.
That wraps up our best places to meet girls in Santiago and the dating guide, enjoy your time here.