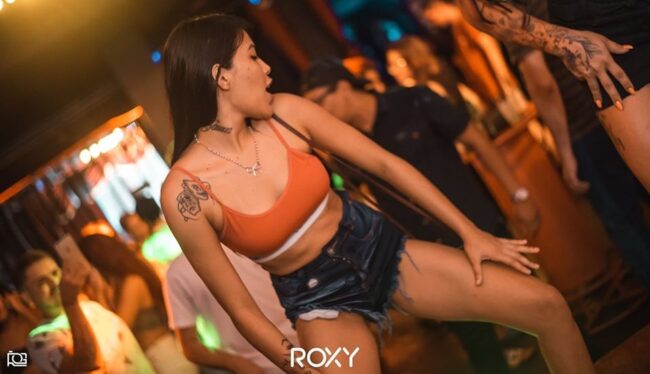 If you are looking for the best places to meet girls in Goiania with a dating guide then this is the right post for you. When it comes to where you can pick up single women in your area and enjoy a great date night together there are numerous options to choose from.

This guide will begin with trying to hook up in the nightlife before transitioning to where you can meet single Goiania girls throughout the day and how to use online dating sites for maximum efficiency. Local date night ideas and things to do while the sun is up will also be mentioned towards the end.
We have covered dating women in Brazil many times before if you are looking for more new cities to check out.
Nightclubs & Pick Up Bars
This is our list of the best singles bars and nightclubs to pick up Goiania girls:
The main area for singles nightlife is Setor Marista and you can find more a little to the North. We advise any tourists to stay around Marista to improve your odds of hooking up with Goiania girls on your trip.
It will be a lot more likely that you get laid if you have a place to stay near the spot where you pick up local women at. Not all cities are for everyone and if things aren't going well for you here go try and hook up in Brasilia.
Meet Goiania Girls During The Day
Once again Marista is going to be the top area of town to try and meet single Goiania women during the day. With so many cafes, shops, and restaurants in the area it is prime for day game.
Around the city there are numerous options for malls and shopping districts to meet girls in your area like:
Araguaia Shopping
Buriti Shopping
Flamboyant Shopping Center
Passeio das Aguas Shopping
Goiania Shopping
Shopping Perimetral Open Mall
Shopping Estacao da Moda
Shopping Cerrado
Portal Sul Shopping
Chat With Girls Online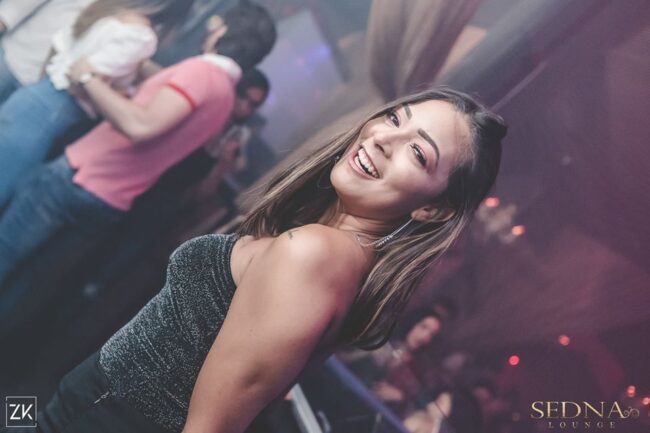 We aren't going to try and tell you that we know exactly what a single guy is supposed to do these days because frankly we aren't sure either. People are so anti-social right now and that isn't a good thing for someone who is interested in dating or hooking up in the near future.
Hot women have always been hard to hook up with, but now you barely ever see them out in public. At nightclubs they are probably in VIP or with a big group of their friends that want nothing more than to cockblock you.
You aren't the only one feeling this, we all are, but we can't just give up now can we? At least you can quickly and easily begin to meet girls near you online on dating sites at any time.
They are just such a fast and efficient use of your time which is usually the case when it comes to technology making things better. Brazil Cupid is the best dating site to meet single girls in Goiania online and it is the best wingman a guy could ask for in these modern times.
Nobody wants to get all dressed up only to wait in line for an hour to get into a club when the hottest girls are going to be in VIP and basically off limits. Why not look through big lists of dating site profiles and send messages to all the attractive women that catch your eye.
To get in contact with a ton of girls in your area in a short amount of time try Brazil Cupid, and one thing you should never forget is that dating is always a numbers game. The more you contact the more who will want to go out on a date with you which in turn means more times you will hook up.
The dating scene has changed a ton in the past decade, thankfully we have online dating to get that awkward first step out of the way as quickly and easily as possible.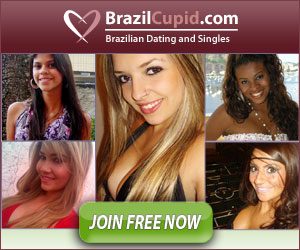 Goiania Dating Guide
We just fully covered the best ways to meet single girls near you so now this Goiania dating guide needs to help you close the deal. Getting her number was great, but if you hope to get laid any time soon you better be able to show her a good time.
Some of the best romantic restaurants or cocktail bars for a date night are:
When your meal is done go party in the Marista nightlife or see a live show at a theater like:
Day Date Ideas
Getting out to enjoy a sunny day is always a great plan. Here are some of the best places to enjoy some nice weather outdoors together:
Bosque dos Buritis
Parque Vaca Brava
Municipal Park Flamboyant
Parque Areiao
Lago das Rosas
The Zoo
A casual walk around Marista or checking out Square Pedro Ludovico can also be fun. For some more sophistication on your date during the day try:
Lowbrow Lab Arte & Boteco
Beco da Codorna
Cerrado Memorial
Oscar Niemeyer Cultural Center
What girl wouldn't love a trip to Porto Alegre? Or if you two have already been there and done that try Sao Luis next time.
Tips For Tourists & Expats
This part is mostly going to be about travel, but who knows it may also help you get laid with Goiania girls while you are here. The local currency is the real and you generally get about 4 per dollar but with the current world situation the exchange rate is a little above 5 at the time we post this.
We mentioned it before but you definitely will want to get a hotel in Setor Marista. Being in the right part of town could play a big factor in whether you hook up or not while here. Plus being that this is Brazil you want to stay in a nice and safe area.
The last thing that we want to mention that you shouldn't be shocked if there are some prostitutes at Goiania bars and clubs. Freelance prostitutes are often around the nightlife in foreign countries, if you walk into a bar and a bunch of hot ladies are shooting you more glances than is normal for you then there is a good chance many of them are hoping to be paid.
Enjoy Dating Goiania Girls
OK guys, we feel like we have covered this town as well as we can. If you have any special tips or if you notice anything out of date here please use the comments to fill us in.
The single women near you on Brazil Cupid are always waiting for guys to message them and maybe to hook up quick as well. That wraps up our best places to meet girls in Goiania with our dating guide, enjoy your time here.