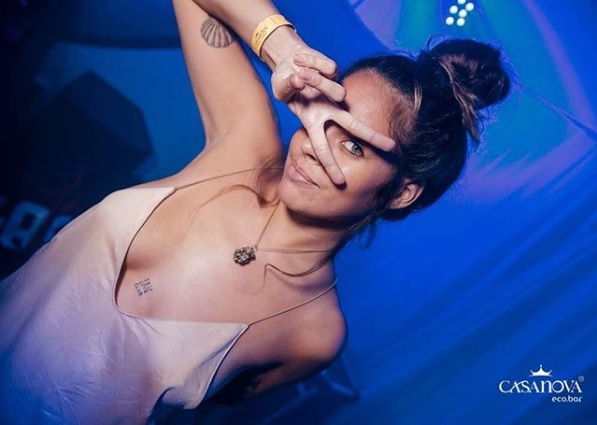 If you are looking for the best places to meet girls in Natal with a dating guide then don't worry we have you covered. In no time we will let you know about all the top spots to pick up single women in your area and also some great things to do on a date night.

We always like to start our posts off covering the singles nightlife, then we will move on to meeting Natal girls during the day or how you can use online dating sites to your advantage. Date night ideas and plenty of things to do here will also be discussed.
We will also do a quick travel guide at the end, if you don't have much experience trying to hook up with Brazilian women we suggest you stick around for it.
Nightclubs & Pick Up Bars
We know that these days a lot of guys will only care about a list of singles bars and nightclubs to pick up Natal girls so here ya go:
The main area for singles nightlife is going to be in Ponta Negra and also Alto de Ponta Negra which are connected. This would be the nice, upscale party of the city with a beach, nice restaurants, pick up bars, nightclubs, and it is probably where you will want to stay.
This is also where the hottest girls in Natal go to hook up. The singles nightlife here is known for very beautiful women, but also lots of thirsty guys and not the best ratios.
You also should not expect things to be cheap here as this is the touristy part of town where prices are inflated. You can find more singles nightlife in the north around Praia dos Artistas at places like Chaplin and Seven Pub, but this is a bit sketchier of an area.
If you are familiar with Rio de Janeiro consider Ponta Negra the Copacabana and Ipanema part of town. That means it is the safer area to go try and hook up, but also expect some prostitutes and gold diggers to be around.
Of course Carnival will be a great time to visit, and they also throw a 'Carnatal' every December, either would be good times to visit if you want to party and hope to get laid.
Meet Natal Girls During The Day
There are a few options here, you can just roam around the Ponta Negra area and hang out at the beach. Many girls visit Natal to head to the beach so that would be a solid place to look.
Praia dos Artistas in the north would also work for day game, but it is close to an hours drive away if you are staying in Ponta Negra.
Another option would be to meet single women at malls like:
Natal Shopping
Midway Mall
Cidade Jardim Shopping
Shopping 10 Natal
Vilarte
Chat With Girls Online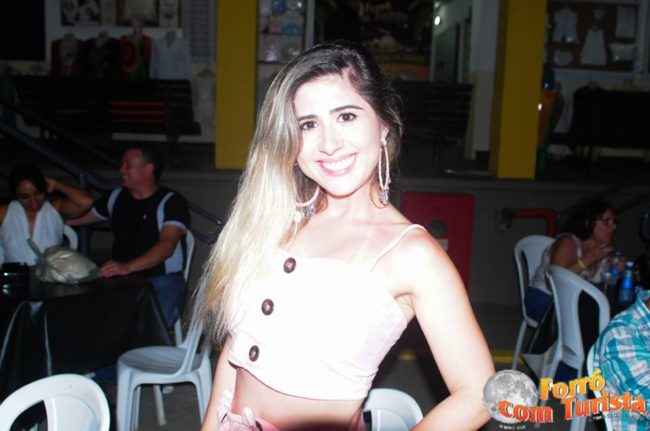 When foreign men travel there are some things working in their favor when it comes to dating and trying to hook up. The mere fact that you are different could make some single women curious about you.
That curiosity can lead to more dates, and often times more chances to get laid. But it isn't all positive, the language barrier can be tough and don't expect many of the Brazilian girls in your area to speak English well.
On top of that this is already a touristy town so you won't stand out much, and there will be lots of high quality competition from the rich local men who visit. Also, everyone assumes gringos are rich so you might be attracting more gold diggers and undercover prostitutes than you would prefer.
Overall the tradeoffs are to your advantage, but arriving in a new city and learning the local dating and hook up customs can take some time. On a quick trip you may not have time to figure everything out, to speed up the whole process try using Brazil Cupid, the biggest online dating site in Brazil.
There are plenty women using it to meet men, and plenty of them have an interest in dating foreign men. Being able to contact so many girls near you in a short amount of time will definitely increase your chances of getting laid, remember dating is always a numbers game.
Start chatting with single girls from Natal on Brazil Cupid now. We know that we just wrote that mostly for tourists, that is only because this page is in English. It will work great for local guys as well.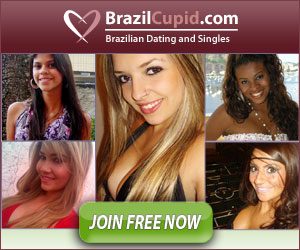 Natal Dating Guide
We just fully covered the best ways to meet singles near you, our Natal dating guide can hopefully help you close the deal. Getting a girl to go out with you is a great start but if you can't show her a good time on your date night it was all for not.
Any of these romantic restaurants or cocktail bars should work out pretty well:
You could go party in the singles nightlife after dinner and drinks, take a romantic walk along the beach, or maybe just head back to your room.
Day Date Ideas
Girls love the beach, don't overthink this. Here are some spots you could go lay out under the sun together:
Ponta Negra Beach
Camurupim Beach
Praia do Meio
Praia dos Artistas
You could go exploring around the Maracajau Reef or for an interesting cafe downtown head to Barões do Café. if you aren't a fan of the water check out these other outdoor sites:
Natal Dunes State Park
Natal City Park
Morro do Careca
Some more cool landmarks here are:
Potengi Palace
Santo Antonio Church
Forte dos Reis Magos
While it doesn't get the same fan fair as some of the more well-known cities here Brasilia is actually the capital of the country and we wrote a dating guide for men on it as well. Plus Goiania could be a unique place to visit if you both have never been before.
Tips For Tourists & Expats
When you are giving travel tips for Brazil you kind of have to start with safety. Around Ponta Negra you should be pretty safe, but you still need to be a little careful after dark.
Once you get outside of the nice area it is all fair game, go exploring the rest of the city at your own risk. Considering much of the best singles nightlife in Natal is also in the safest part of the city you might as well book a hotel there.
The local currency is the real and you get close to 5 as of our last update but that fluctuates often. When it comes to the dating and hook up culture in your area Brazilian girls are often misunderstood.
They do dress very sexy and they have no problems showing off their great bodies at the beach. In bars and clubs they will flirt and dance provocatively, but as far as hooking up on the first night it isn't as common as it appears.
Expect most of the local Natal girls to make you wait a few dates before you can get laid. However with so many tourists around you never know, people do like to have more fun on their vacations.
Enjoy Dating Natal Girls
That is all the info we have, if you have anything to share please do so in the comments. Like most touristy beach towns this one is pretty easy to figure out, spend most of your time trying to hook up in the Ponta Negra nightlife or at the beach.
To increase your chances of getting laid contact as many single women on Brazil Cupid as you can before you come. Set up some dates, show them a good time, and hope they are ready to move quick.
That wraps up our best places to meet girls in Natal with our dating guide, enjoy your time here.