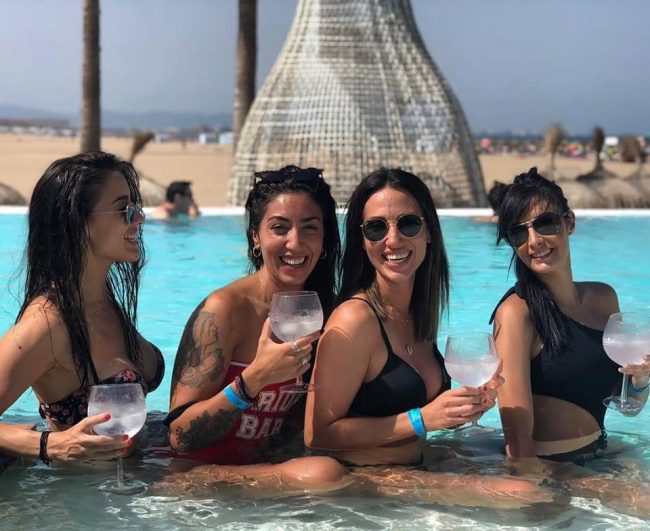 If you are looking for the best places to meet girls in Valencia and a dating guide then we have some great tips for you. From where to pick up single women near you to great spots for a date night we have it all covered.

We will kick things off with a list of the best nightlife to meet single Valencia girls, then move on to day game, online dating, and where to take a girl out once she agrees to meet you. Throughout the post we will be dropping some travel tips and giving advice on the local hook up and dating customs in Spain as well.
We know time is precious so lets get going.
Nightclubs & Pick Up Bars
Since most people have no patience these days lets start with a list of the best nightclubs and singles bars to pick up girls in Valencia:
For guys who like to party that should give you plenty of options. Now we want to talk more about the best areas for singles nightlife around town for any tourists who are looking for the right area to stay.
The upscale part of town would be Canovas, if you have the budget for it then get a room as close to the Colon Metro Station as you can. This way you can use the public transportation to get around, and staying near the prime real estate always improves your odds of getting laid.
One thing to note is that the weather is known to be very good year round here. That means you can often walk from place to place, walkable cities are the best in our opinion.
El Carmen might be the biggest nightlife area in Valencia to meet girls to hook up with, think of it as more like the hipster zone. Ruzafa and Alameda would also be good places to stay, or you could get a cheaper room over in Blasco Ibanez where many college girls go to hook up.
Any of those parts of town will have plenty of bars and date night spots nearby and will be great places to book a room. If you are reading this before you have picked the date for your trip try to come during mid-March during the Fallas Festival. This is a massive party and after the sexy Spanish women in your area have been drinking all day and night you will have a good chance of getting laid.
Oh ya, if you are new to Spain it is important to note that nightlife starts and ends very late here. Dinner around 10, a singles bar around midnight, and the clubs don't get going until 2 or 3am.
Also the local women aren't usually quick to leave the club with a stranger and hook up on the first night. It can happen, but usually they take a few dates. Maybe their will be some tourists around who are wanting to move a little faster.
If the nightlife here isn't enough for you then you could always try to get laid in Ibiza. Or you may prefer somewhere a little more low key like Bilboa.
Meet Valencia Girls During The Day
When it comes to meeting girls in Valencia during the day you have a nice variety of options. During the summer you can party at Marina Beach Club which we linked you to before or pick up women in your area in bikinis at La Malvarrosa or Cabanyal beaches.
Throughout the year the weather should be nice enough to walk around the Calle Colon shopping district, Plaza de la Reina, or hang out at parks or casual cafes near the University of Valencia. Girls will also be out and about enjoying a sunny day so it won't be hard to start a conversation.
Shopping malls are always a reliable place to meet women, these are some of the bigger ones in town:
Centro Comercial Nuevo Centro
El Corte Inglés
Centro Comercial Bonaire Aldaia
Centro Comercial El Saler
Arena Multiespacio
Chat With Girls Online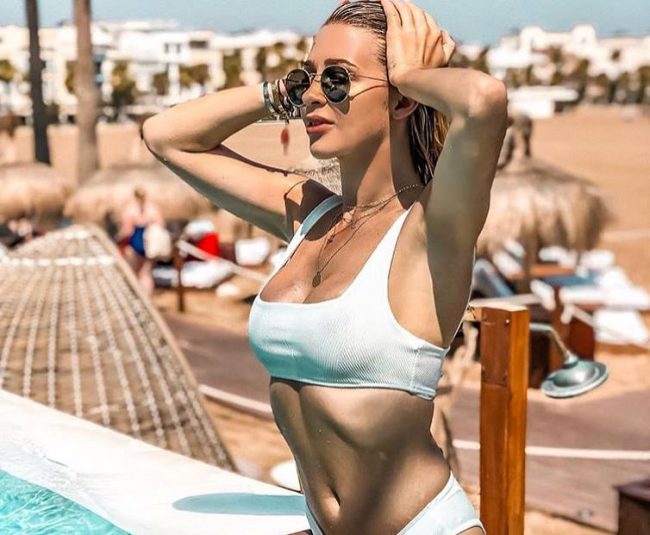 Many men out there rant about it being harder to meet single girls these days. In some ways this is true, it is becoming more difficult to get peoples attention in a real world setting.
It used to be that when someone went out to a nightclub or singles bar the goal was to mingle, have a good time, and potentially get laid if things break right. These days is that still the purpose? Or do they just want to take pictures to show off on social media?
People don't live in the moment, instead they want to get those likes later on. You still have to approach any sexy ladies you see if you want a shot, but you better be able to take a rejection, or more likely ten.
How are men supposed to pick up single girls in Valencia? Try online dating sites, there are many out there if you want to find a serious girlfriend and get into a real relationship.
But we know that most guys aren't looking for any commitment at the moment. If you fall into that category check out Adult Friend Finder, this adult dating network isn't about trying to find your future bride, it is all about getting laid
There are literally thousands of single women in Spain using this site to hook up and hundreds in Valencia. When a girl signs up for Adult Friend Finder she wants to hook up soon, not wait three dates to finally give you a kiss on the cheek.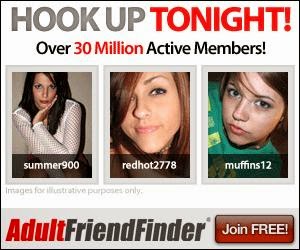 Valencia Dating Guide
Now you have all the info you need to meet single girls near you and our Valencia dating guide is next on the agenda. Getting a date night set up is a great start, but now it is up to you to show her a good time.
Start off taking her to one of these romantic restaurants or cocktail bars:
Sala Girasol is a cool comedy club you can visit on your Valencia date night, or for something a little classier see what show is going on at the Teatro Principal. We recently added La Buleria to the list, it is a good place to combine both dinner and entertainment on your local date night.
The food is good and you can enjoy the flamenco dance performances while you eat, what girl isn't going to love that?
Day Date Ideas
Since the weather is usually so great here your options are almost limitless. Girls love nothing more than being out under the sun, you can visit one of the beaches like La Malvarrosa or Cabanyal or one of these parks:
Jardins del Reial
Parc de Capçalera
Turia Gardens
Jardí Botànic de València
The beaches in town aren't known to be the best, you can take a drive over to Playa El Salor if you want to find a nicer one. For a more sophisticated date during the day these are both worth visiting:
Museu de les Ciències Príncipe Felipe
City of Arts & Sciences
History Museum
Institute of Modern Art
González Martí National Museum
The City of Arts and Sciences is loaded with cool things to do including L'Umbracle and L'Oceanogràfic. Check out our Barcelona guide for single men if you will also be heading that way. Another cool city that is somewhat similar to here is Alicante.
Enjoy Dating Valencia Girls
We tried to cover this city as well as we could, nightclubs and singles bars open and close up shop all the time so if anything here is out of date please let us know in the comments. If you choose the right area of town you will easily find somewhere to party and maybe hook up nearby.
This is also a pretty cheap city to visit, it has good nightlife, great weather, and beaches nearby. Hard to top that, plus don't forget about all the single women near you getting laid on Adult Friend Finder.
That wraps up our best places to meet girls in Valencia with our dating guide, enjoy your time here.