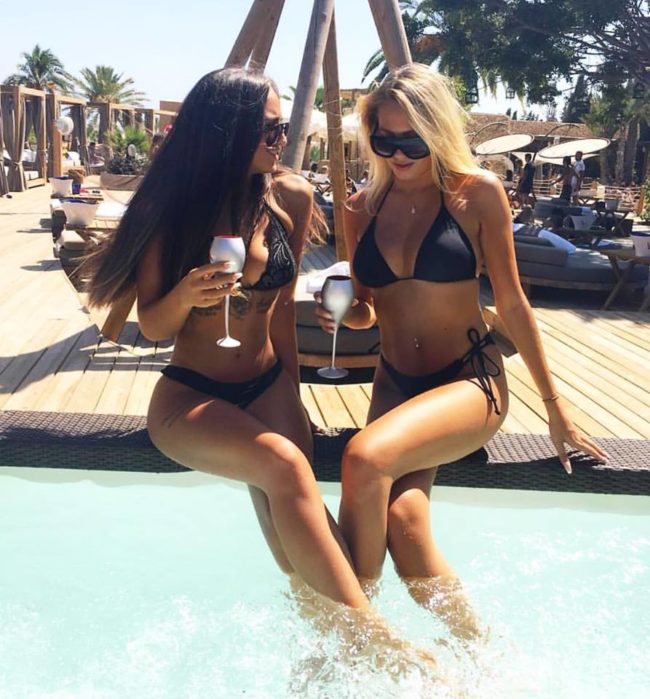 If you are looking for the best places to meet girls in Marbella and a dating guide then we have you covered. It will not be hard to find spots to try and pick up single women in your area or to take them out on a date night.

We always like to begin with the best singles nightlife and Puerto Banus is where you will find that. After where to try and hook up after dark is fully broken down we will move on to meeting Marbella girls during the day or how you can use online dating sites to speed things up.
Local date night ideas and things to do when the sun is out will also get a quick mention. This is one of the main adult playgrounds in Spain, a lot of fun can be had here but it is also a costly place to visit.
Nightclubs & Pick Up Bars
Here is a list of the best singles bars and nightclubs to pick up Marbella girls:
The main area for singles nightlife is Puerto Banus, if you are coming here to party and hope to hook up with Marbella girls you definitely want to stay in this area. The vast majority of the best nightclubs and pick up bars can be found here.
This nightlife area is also the main area for tourists meaning prices will be the highest. Try to book a hotel online as far in advance as possible to get a better price.
Try to have a room close by where there will be many partying girls near you which will certainly make it a lot more likely that you get laid. You can find some cheaper and earlier singles nightlife in Puerto Deportivo, there are lots of restaurants and bars in this area and it is a popular gathering point before people move onto the nightclubs in Puerto Banus.
We already mentioned that this is one of the main adult playgrounds in Spain and that it is an expensive place. That means you should expect to see quite a few gold diggers and escorts in the Marbella nightlife. If things are progressing too quickly do not be surprised if you get asked to pay at some point.
During the summer months you can meet girls from Madrid, Barcelona, and all over Europe here as it can get extremely crowded. Many will tell you that the months just before and after summer are actually better times to visit if you are hoping to hook up as there are better ratios of women to men.
Meet Marbella Girls During The Day
Keep this simple, women go to a beach town to spend time at the beach right? So that would be the best place to try and meet them during the day.
Playa Puerto Banus is likely to have the hottest girls and best party atmosphere. Not only right on the beach, but also at the numerous beach and pool clubs:
The Paseo Maritimo boardwalk will have single ladies walking up and down it all day and night. Other options for day game would be to walk around the Old City area, or try to pick up girls at Marbella malls like:
El Corte Inglés
Parque Comercial La Cañada
Centro Comercial Centro Plaza
Banus Marina Mall
Alcampo
Chat With Girls Online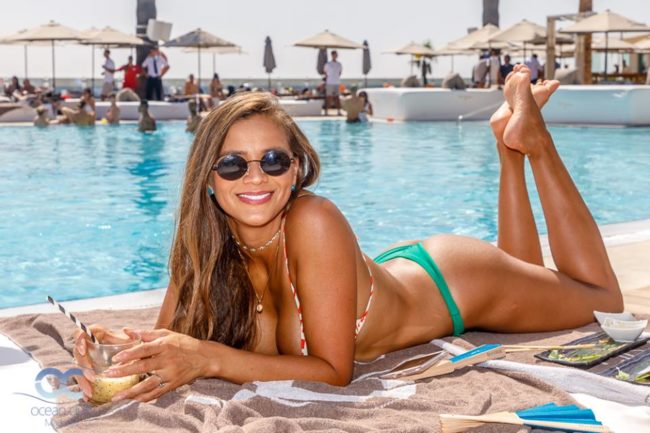 Does it feel like the dating and hook up scene for men is becoming harder by the minute? People don't seem to mingle as much as they used to, instead we are all buried in our phones and avoiding all face to face contact.
When you go out to a bar or club don't you often just see different groups standing around or dancing together? Wasn't the point of singles nightlife to meet new people?
Currently it seems like people just go out to show off to their fake friends on social media. If a girl doesn't post a video on Instagram of herself dancing at a club at least once a weekend everyone might think she is a loser.
We are all feeling this, the modern times are a bit weird but don't sweat it, girls in Marbella are hooking up just as much as they used to be. The key now is to get onto her phone and as we all know that is not easy.
Any guy who has tried sending out DM's on social media can tell you that those almost never get seen. You really need to use dating sites, when single women take the time to sign up to them they are showing that they really are ready to meet up and aren't just killing time.
We all know about the various sites to find true love, but not all guys want to get married right now. If that sounds like you then use Adult Friend Finder, the top site to meet girls near you online who want to hook up.
Sure, there are going to be a lot of guys on the site but where isn't that the case? Most pick up bars in Puerto Banus also have bad male to female ratios, and men are always going to be more thirsty than women no matter where you are talking about.
Why is Adult Friend Finder good? Because it is where single girls in Marbella and all around Europe turn when they want to hook up. They only sign up for this site for one reason, and that is to get laid.
Spain is actually one of the most popular countries for this site so you will find plenty of single women who want to get laid to choose from here. The best part is you can be honest with your intentions, no lying or leading them on because they know that casual sex is the deal when they sign up.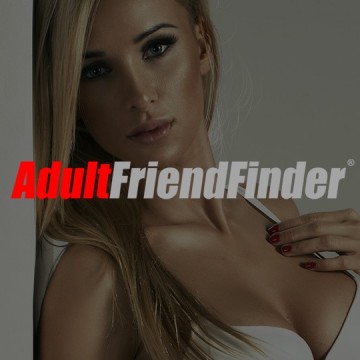 Marbella Dating Guide
OK, now you know all of the best places and ways to meet singles near you, let's finish this off with our Marbella dating guide. You got a girl to go out with you, well done.
Now you just need to show her a good time on your date night and these romantic restaurants or cocktail bars should work well:
After dinner and drinks you could go party in the Puerto Banus nightlife, walk along the Paseo Maritimo, take a sunset cruise, or see who is performing at the Black Box Theatre.
Day Date Ideas
Just like in the day game section don't try to reinvent the wheel here. Take her to the beach, and if you want to have some privacy get out of Puerto Banus.
Or if you want to involve alcohol just head to one of the numerous beach clubs we listed before. Other things to do would be to tour the Old City and check out all the art along Avenida del Mar. Stop off in a park like:
Parque de la Constitucion
Alameda Park
El Calvario
And visit one of these museums:
Contemporary Engravings Museum
Bonsai Museum
Sammer Gallery
If you are looking for another town in Spain to visit that is less touristy and overpriced then try to get laid in Valencia instead. Or if you really like this snobby scene head to Monte Carlo or Palma next.
Enjoy Dating Marbella Girls
If you have any inside info of your own that you are willing to share please do so in the comments. We tried to cover the singles nightlife and dating options in this city as well as we could but there is always more to learn.
Remember that getting laid on your trip will be no guarantee. Expect there to be more guys than single women in your area, and some of the ladies may be escorts or gold diggers as well.
To increase your chances of hooking up contact some ladies on Adult Friend Finder before you come so you know you have a sure thing in the bag. That wraps up our best places to meet girls in Marbella with our dating guide, enjoy your time here.