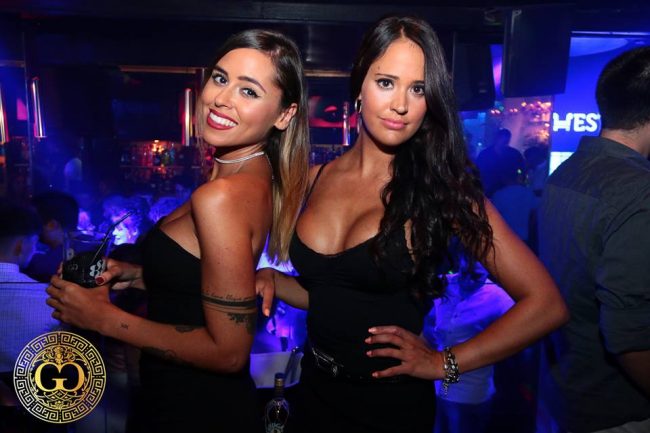 If you are looking for the best place to meet girls in Malaga and a dating guide then you are in luck. It will only take us a few minutes to tell you where you can pick up single women in your area and mention some of the best date spots in town.
This city has really changed over the last decade or two, the waterfront promenade has expanded by leaps and bounds. There are now so many fun things to see and do here that it shouldn't be hard to have a good time.
We will begin with the best pick up bars and nightclubs to meet single girls in Malaga and then talk about where to meet women near you during the day and cover online dating also. The more options you have the better your chances of hooking up, and there are plenty of options here.

After the singles nightlife and other ways to meet are fully covered we will make the transition to our local dating guide, any time you are on the water finding a good romantic restaurant or cocktail bar for your date night will be very easy. Plus we will mention some fun casual things to do during the day.
All the while we will be dropping some travel advice and tips on the dating culture here as we go, most will tell you picking up women in Spain isn't going to be easy.
Nightclubs & Pick Up Bars
Right now some of the best nightclubs and singles bars to pick up girls in Malaga are:
We just mentioned this but the Spanish women in your area are generally not going to be easy to hook up with on the first night. The locals do not generally like to get approached by a stranger at a bar, they prefer to go out with their social circle instead of mingling.
In some cities this can really make things hard on guys who are trying to get laid. Here it might not be as big of a hindrance for a couple of reasons.
The first is that this is a tourist destination so you won't only be dealing with girls from Malaga when trying to hook up in the singles nightlife. There will be some around, but you will be partying with women in your area from all over the world at the bars and clubs here.
Plus when you do run into a Spanish lady there is a good chance she is from another city like Madrid or Barcelona on a holiday. That will hopefully put them in a good mood and maybe when not in their home town they will be able to let loose, mingle, and want to get laid.
Still, expect to get blown off quite a bit and if you have the choice to invest time in a local or a tourist choose the tourist. Luckily plenty of people are always coming in to party in the Costa del Sol.
If you are looking for a good centrally located place to stay try to book your hotel near Plaza Mitjana. Many of the venues for singles nightlife listed above are walking distance from there. Somewhere along Calle Larios should also work well.
Many of the clubs here are only open on weekends, plan your trip accordingly.
Meet Malaga Girls During The Day
Nightlife is always more likely to lead to a hook up because you have alcohol on your side, but day game doesn't need to be forgotten. The best thing you can do is just head out on foot in the touristy area and make some approaches.
You don't really need a set game plan or destination here. The weather is usually nice, take advantage of it and see where the day leads you. Obviously the beaches will be a major draw so they would be a good starting point.
All along Calle Larios there are many shops that will have single women in Malaga passing through. Or visit these other malls and shopping districts:
Centro Comercial Larios
Muelle Uno
Miramar Centro Comercial
Shopping Centre El Ingenio
Parque Comercial La Cañada
Plaza Mayor
There should be some beach clubs around like Eden that are open during the day as well.
Chat With Girls Online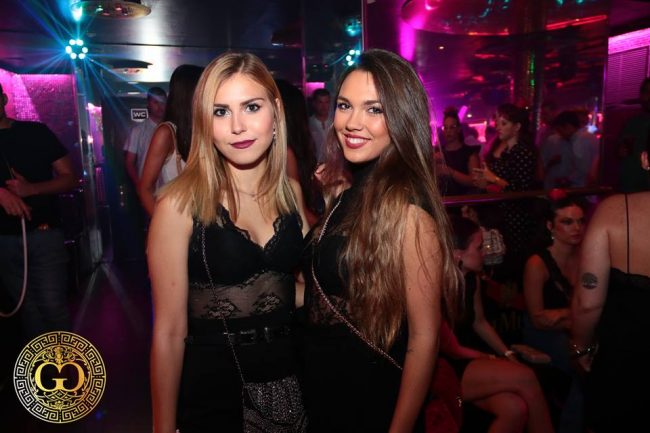 This is not a huge city and when you visit a new town you never know what you are going to get. Lots of guys complain about the bad male to female ratios at bars here which sadly is pretty common in touristy towns like this one.
Guys are willing to go to great length's if they think it might help them hook up. Women aren't as interested in traveling to a party destination just to get laid.
If you find there to be way too many guys around or want to plan ahead then check out Adult Friend Finder. This online dating site is all about one thing: hooking up.
The thousands of single girls in your area and all across Spain who are using Adult Friend Finder don't sign up to find a husband, they sign up to get laid as soon as possible. There should be some you can chat with in Malaga, more around the Costa del Sol, and thousands more across the country.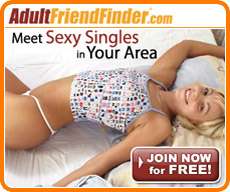 Malaga Dating Guide
Now that you are caught up on the best places to meet single women near you our Malaga dating guide can help you finish things off. Getting a girl to go out with you is great, but there is still lots of work to be done.
Luckily in a beach town like this one finding a local romantic date spot won't be hard at all. All along the waterfront promenade are great places to enjoy the view. If you wanted some specific romantic restaurants or cocktail bars you could try:
After you wine and dine her see what show is going on at Teatro Cervantes, or go party in the nightlife.
Day Date Ideas
Most girls in Malaga will think nothing is better on a sunny day then visiting the beach. Grab a coffee at any of the quaint cafés around town and then go enjoy the sand and sun. You could also go to:
Montes de Malaga Natural Park
Parque de Malaga
Jardin Botanico
New Game Bar on Calle Kandinsky can be a good way to grab some drinks in the afternoon. For some more adult entertainment on your local day date try the Picasso Museum or Carmen Thyssen Museum.
You can always head down to Marbella for more things to do or places to party and girls to hook up with. Or if you want to get away from the glitz and glamour try a more chill spot like Murcia.
Enjoy Dating Malaga Girls
We love cities like this one, not just because they are easy work for us but because they are also easy for you. Get a room near Plaza Mitjana or Calle Larios and you will really make it a lot easier to get laid.
Most of the nightlife and other places we listed above are walking distance, you shouldn't have a hard time figuring out the scene. If you find there are too many guys around remember that there are plenty of single women near you on Adult Friend Finder close by who are always down to hook up.
That wraps up our best places to meet girls in Malaga and the dating guide, enjoy your time here.