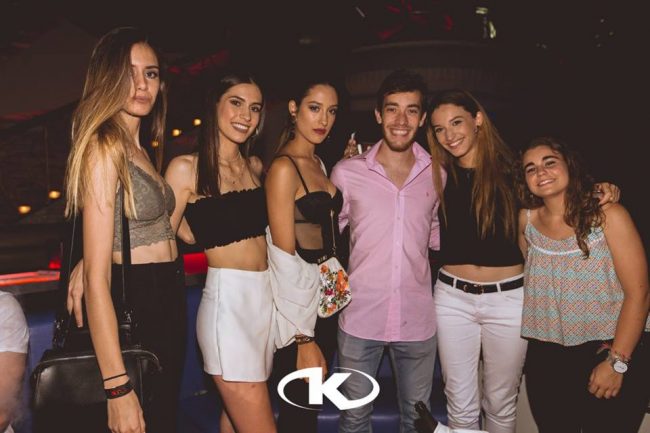 If you are looking for the best places to meet girls in Madrid and a dating guide then we have you covered. Our goal is to let you know about the dating culture here and mention the best spots around town to try and pick up single women.
This is not known as an easy city to hook up with lots of girls near you, but we all will have different experiences. In the last section we will give some tips for any tourists or new expats to Spain who are reading this that should hopefully improve your chances.
Before we get to that we will give the pertinent info and will start off with the best pick up bars and nightclubs to meet single Madrid girls. Nightlife in particular is known to be difficult here, but when there is a will to hook up there is a way.

Next we will talk about other ways to meet women in your area like day game and also online dating. Using all of the tools at your disposal is generally a good idea and will be here also.
After that we will transition to our date night guide. Meeting girls is where you start, but you need to build from there and knowing the right romantic restaurants or date spots is key.
Nightclubs & Pick Up Bars
Some of the best pick up bars and nightclubs to meet single girls in Madrid are:
The local nightlife for singles is a pretty polarizing topic, there are good places to party around but they aren't necessarily great for hooking up with single women in your area. We will get more into that during the dating culture and travel tips section at the end.
Just expect most girls to be out with their social circles and not much mingling to be going down at the bars. This is common all over Spain, though it does seem to be quite a bit easier to pick up girls in Barcelona then in other cities around the country.
Remember that nightlife generally kicks off a lot later too, though over the past few years many bars and clubs have been forced to close down by 2 or 3am. Still pretty late, but not until the sun comes up like it used to be.
Try to get to the clubs by midnight and ask around about where the best after hours spot will be on a given night if you still want more. Gran Via is probably the most well known area for singles nightlife and where girls go to party when they want to get laid in Madrid, but there are bar districts spread around the city like Malasana, Puerta del Sol, Lavapies, and near Plaza Mayor.
Meet Madrid Girls During The Day
We aren't going to necessarily say that day game is easy here, but it isn't something to overlook. Where as groups don't really mingle at bars on the street or in the mall you might catch a Madrid girl out by herself and if she is in a good mood she might be up for a chat.
Of course knowing Spanish will be imperative when it comes to meeting women during the day, but you probably already could figure that out on your own. The areas around Puerto del Sol and Plaza Mayor should have heavy foot traffic from local Spaniards as well as tourists from around the world.
Or you could visit some of the bigger malls and shopping districts in the city like:
Centro Comercial Parquesur
La Gavia
Plenilunio Shopping Mall
Madrid Xanadú
Centro Comercial Príncipe Pío
Centro Comercial La Vaguada
Chat With Girls Online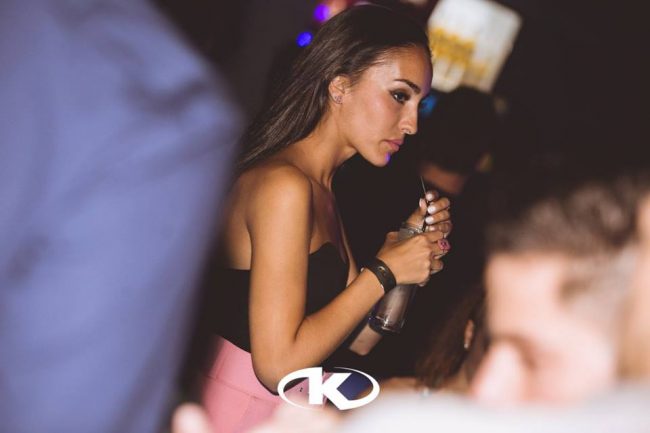 Just because the Spanish women in your area don't like to mingle at bars and aren't the most friendly on the street it doesn't mean they may not have some interest in hooking up with foreign men. That just isn't part of their dating culture so they aren't used to it.
Generally you need to have some sort of an 'in' with their social circle before you get a chance. But over the past ten years that has changed thanks to online dating.
They still won't want to be seen leaving a club to hook up with a stranger in front of their friends, but that doesn't mean single girls in Madrid don't have needs. When they want to hook up many turn to Adult Friend Finder.
This adult dating network is very popular across Spain, there are literally over a thousand single women near you in this city who have logged in over the last month as of our last check. They aren't signing up to this site for 'networking' or to 'start a platonic relationship' either.
Girls only sign up for Adult Friend Finder when they want to get laid, and get laid soon.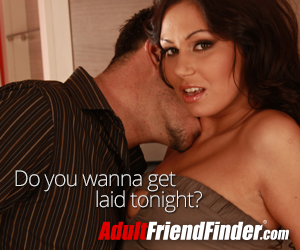 Madrid Dating Guide
Lets get to something positive and that this is yet another historic European city with many good date spots around town to wine and dine your sexy Madrid girl. These old streets have seen it all and you can almost feel it as you walk around them.
That makes it very easy to find something to do, and you don't always need to have a set game plan. But if you want one then visit one of these romantic restaurants or cocktail bars on your Madrid date night:
You could also head to the Lo Chocita del Loro Senator comedy club at Gran Via 70 after dinner and before you hit up a club. For something a little more classy see who is performing at the Teatro Real or Teatros del Canal.
Or just take your girl to Casa Patas from that list where you can eat good food and watch a great Flamenco performance that she will love.
Day Date Ideas
For a day date walk around the historic streets and find a nice café to grab a drink in. Check out:
El Retiro Park
Madrid Rio
Real Jardin Botanico Gardens
Parque del Oeste
Parque del Cerro del Tío Pío
You could work up a sweat at the Rock Sputnik Climbing Center, or go watch a Real Madrid match. For some touristy things to do like museums and landmarks try:
Royal Palace
Plaza Mayor
Museo Nacional del Prado
Matadero Madrid
Museo Nacional Centro de Arte Reina Sofía
Círculo de Bellas Artes
The Zoo & Aquarium
Another thing we think Madrid girls would enjoy on a date is a visit to Templo de Debod to watch the sun go down.For some smaller cities that are still really cool to visit try out Alicante or Granada.
Tips For Tourists & Expats
We are almost done but this section is pretty important. Lets start with the travel tips, familiarize yourself with the metro system at that link because the public transportation here is great.
As far as where to stay you have a few options. Trying to be near the Puerto del Sol or Plaza Espana would not be a bad idea at all, both of these areas are walking distance from lots of singles nightlife, places to meet girls near you, and things to do during the day.
The Cortes area is very upscale if you don't mind spending a lot for your room it would be a great option. Then there is Gran Via, this is the touristy nightlife area that is like most others around the world.
Expect higher prices, some prostitutes, and some scams to boot. On the other hand this is where you can party with other tourists who might be a bit quicker to hook up than the locals. Use Agoda to save money on your room.
Speaking of the locals lets talk about the Madrid dating culture, though we mentioned it a few times already. People just don't really walk up to strangers and start a conversation here which can make hooking up in the nightlife tricky.
When you see a sexy girl at a club she is going to be out in a group and they aren't necessarily interested in meeting any new guys. We thought that was kind of the point of going out to pick up bars and clubs, apparently not in Spain.
On the streets if you catch them by themselves that might make things easier. If you aren't good at speaking Spanish it will definitely hinder your chances of getting laid with some ladies, but not all.
Enjoy Dating Madrid Girls
There are definitely some very attractive single women near you, unfortunately they aren't that easy to mingle with. If you have the time to work your way into a social circle then good for you, most guys don't have the patience.
Luckily there are many tourists around and Adult Friend Finder has many ladies on it who are looking to get laid soon. That wraps up our best places to meet girls in Madrid with the dating guide, enjoy your time here.