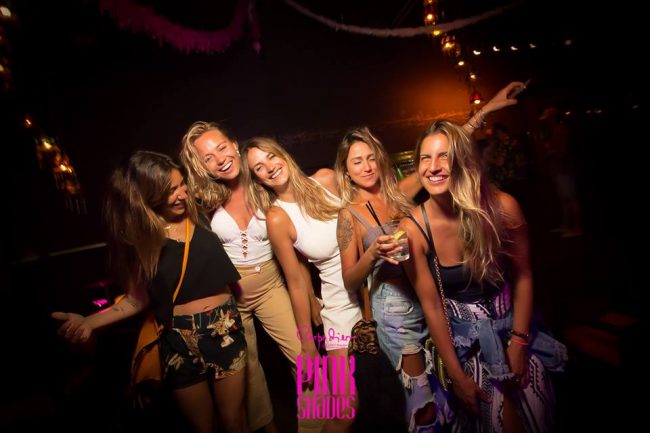 If you are looking for the best places to meet girls in Barcelona and a dating guide for this city then we should have you fully covered. Whether you are looking for where to pick up single ladies or good date spots to show them a good time we have plenty of options for both.
We will begin with the best nightclubs and singles bars to meet Barcelona girls of which there are many. We will also talk about places to meet women in your area during the day, and cover online dating after that.
Then we will switch things up to our dating guide for Barcelona. Romantic restaurants, cocktail bars, cheap dates, places with natural beauty and historic streets will all be covered.

In truth we love writing guides for cities like this one for a few reasons. The first is that there are distinct districts in the city that are just loaded with singles nightlife and date spots. We will be listing many different specific venues around town, but you don't always need to have a set in stone game plan here.
All you really need to do is head to the right areas of town and look for a spot that suits you best and believe us those won't be hard to find.
Nightclubs & Pick Up Bars
For the impatient ones here is a list of the current hottest nightclubs and singles bars for hooking up with girls in Barcelona are:
If you are not from here it is important to note how late the nightlife gets going. Where as in some cities you might go to a bar around 9 and then to a club around 11pm or midnight kick everything back 2 to 3 hours.
Go to a bar around 11pm here and move on to the nightclubs at 2am or later. That is common all over Spain and something we always mentioning when we talk about trying to hook up in Europe.
There are some distinct bar and singles nightlife districts in Barcelona to meet girls and any of them can be good on a given night. During the summer or when the weather is nice Port Olimpic is probably the best place to try try and get laid.
Las Ramblas would be more of the touristy nightlife area, the local women don't often go there to party but there will always be some around. In Las Ramblas you are mostly going to be trying to hook up with tourists which isn't a problem and can often make things easier if you get a hotel here.
There are a few other good bar districts around like Poble Sec, Barri Gotic, and Gracia. If you get off at the Fontana metro stop in Gracia you will be very close to one of the best locals bar districts in town.
On weekends some of the more popular clubs will have long lines and expensive covers. If you get the Barcelona Night Card you can get a weeks worth of free entries to many clubs and it only costs you 20 euros. There are many similar options like this that you can find with an online search.
This city is known to have some of the best nightlife for singles you will find anywhere, guys who are trying to party with girls in Madrid or Granada surely have to be jealous.
Meet Barcelona Girls During The Day
In the opening section of this post we mentioned that historic and cultural cities like this are some of our favorites and the numerous options for day game are a big reason why. We are going to list a lot of places to pick up single women in Barcelona, but you may not need to use them.
Instead just find an area with lots of people passing by and look around. This can be near some of the biggest tourist attractions in the city like Placa Espanya, or you could just hang out in La Rambla and try to hit on sexy girls from other countries when they go out looking for things to do.
There are so many cafes, wine bars, and shops around these historic streets and if the weather is nice women in your area will be out and about. Parc de la Ciutadella and Park Guell are two other good spots.
Then next comes the beaches:
Barceloneta Beach
Nova Icaria
Bogatell Beach
Mar Bella
The main nude beach is Mar Bella and the best for picking up girls is probably Barceloneta. You could also go to pool parties like Purobeach or CDM Beach Club.
When the weather isn't as nice then visit some of the best malls downtown:
L'illa Diagonal at Avinguda Diagonal, 557
Diagonal Mar at Avinguda Diagonal, 3
Las Arenas at Gran Via de les Corts Catalanes, 373 – 385
There are plenty of options for day game here, take advantage of them.
Chat With Girls Online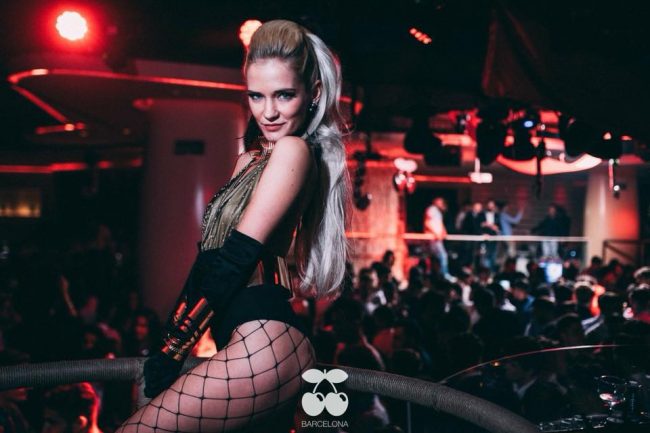 Our last way to try to meet girls in Barcelona is online dating. More and more people are turning to it and we would guess that as many people hook up thanks to dating sites as bars these days.
Not everyone wants to wait in long lines to get into a noisy nightclub and hit on a few girls who may rudely reject them right off the bat. Other guys have no interest spending all day walking around touristy areas or beaches looking for approachable women.
Online dating allows you to meet single ladies from the comfort of your own home or on your phone throughout your busy day. Bored at work? Start chatting with new girls online. Watching a TV show or football match that can't hold your attention, try and find girls near you to hook up with online.
There are plenty of sites out there that are about serious relationships, but what about for guys who just want to hook up without telling a woman that they love her? Many of our readers are tourists who are just traveling through, they want to get laid but don't have the time to go on many dates to do so.
That is where Adult Friend Finder comes into play and this hook up online dating site is booming in Spain. There are actually more female members using this site in this city then you will find in New York even though New York has a much higher population.
When local Barcelona girls sign up for a site like Adult Friend Finder it isn't to look for a husband, it is because they want the same thing many of us do. A purely sexual relationship without the pretense of dating or possible marriage. If that interests you then there are many single ladies on the site waiting to chat with you right now.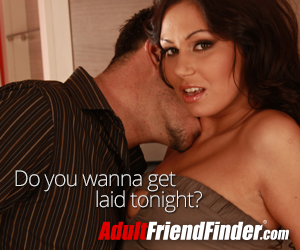 Barcelona Dating Guide
Now you know about all of the best places to meet girls near you and our Barcelona dating guide can take over. Once again you may just want to head to one of the singles nightlife areas we mentioned above and pick a date spot on your own, it won't be hard to find a good one.
But some good romantic restaurants or cocktail bars for a date would be:
Over at those local bars in Gracia you can often find live music on the walking only streets they have in the area. A perfect Barcelona date spot here would be Sol Soler, but there are many other good places to choose from all around the Placa del Sol.
You can get a great view of the city and watch a beautiful sunset at Mirablau. For a good cheap date load up a picnic basket, grab a bottle of wine, and enjoy the night fountains at Placa Espanya.
Or to show her you really mean business check out a show at the Teatre Nacional de Catalunya or the Gran Teatre del Liceu.
Day Date Ideas
We feel like a broken record but there are so many quaint cafes and wine bars on these historic streets that you should easily find a nice day date spot on your own. Taking a wine tasting tour would be a great way to spend the afternoon and there are many of those around.
If the weather is nice you could go check out the maze at the Horta Labryinth Park, or head to Park Guell in Gracia and the pedestrian only streets in the area. El Gotica is another area with many cafes and shops to kill the time before the sun goes down, and a day at the zoo is something most Barcelona girls would enjoy on a date.
Norma Comics is loaded with all kinds of cool stuff that could get the conversation going, and for something more adventurous you could try getting out of the Encrypt Escape Room at Carrer del Moianes, 20. Grab a slice of cake or brunch at ByKate, and don't forget about the local beaches we listed before.
Then there are all sorts of museums and landmarks like:
Museum of Contemporary Art
Picasso Museum
European Museum of Modern Art
Contemporary Culture Center
Joan Miro Foundation
La Sagrada Familia Church
National Museum of Art of Catalonia
By the way if you don't have a Spanish bank account and need to use the ATM we got charged no fees when using Deutsche Bank so hopefully they won't charge you anything either.
If you want to get away for the weekend with the right girl go check out the things to do in Seville. Or if you really want to blow her mind head to Palma in Mallorca.
Enjoy Dating Barcelona Girls
Before we go lets talk about how to deal with the girls near you around town. On the one hand local Spanish women are not regarded as easy lays around the manosphere. If you visit some pick up artist forums out there many guys talk about how hard it can be to hook up with Barcelona girls on the first night.
Learn some Spanish if you want to have a chance at getting laid quickly. But don't just learn the five best ways to compliment a woman, cheesy lines from a non native speaker usually don't go over well.
The good news is this is a very diverse, multi cultural, and transient city. People from all around the world travel here, and many also make the move. That means there are many tourists out to have a good time and plenty of girls in your area who are new in town and don't have a strong social circle yet.
They will be looking to make friends or find people to hang out or hook up with. Maybe the influx of new women near you is the reason why you find so many of them use Adult Friend Finder when they want to get laid? We aren't sure, it is just a theory.
That wraps up our best places to meet girls in Barcelona and the dating guide, enjoy your time here.