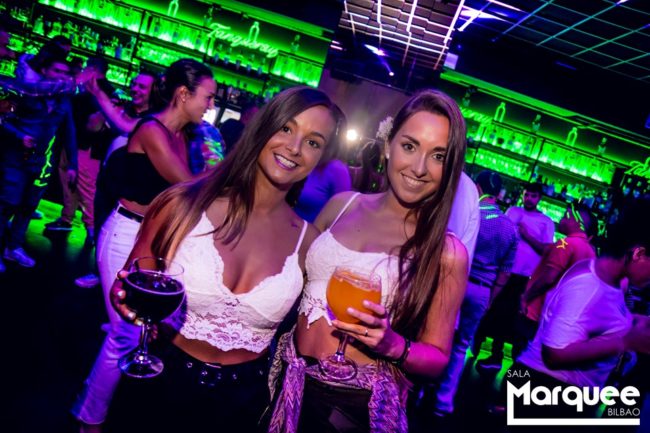 If you are looking for the best places to meet girls in Bilbao with a dating guide you are in luck. We have a lot to share when it comes to where you will be able to pick up single women in your area and also bring them on your date nights.

The nightlife will be the starting point, after that we will cover meeting single Bilbao girls during the day plus how you can use online dating sites to speed things up. Local date night ideas and plenty of different things for you to do together will also be discussed.
Be sure to read all of our Spain nightlife and travel guides if you will be moving around the country.
Nightclubs & Pick Up Bars
We like to begin our posts with a list of singles bars and nightclubs to pick up Bilbao girls so here it is:
In a city like this one it is more about the best nightlife areas than which actual venues are best. There are plenty of good bar streets around where you can move from place to place until you find a good crowd.
Some of the best nightlife areas to hook up with Bilbao girls are Calle Ledesma in Abando, Plaza Nueva in the Casco Viejo old town area, and Licenciado Poza in Indautxu. All of these areas are loaded with pick up bars and fortunately enough they are not that far apart.
Our suggestion is that you try to book a hotel in Abando which is the most centrally located nightlife area, or in Casco Viejo. Picking the right place to stay will help you get laid as much as anything else can, and with so many bars and nightclubs in your area to hunt for a one night stand you will be in prime position.
You can find more than enough places to party with girls near you so having a good time will not be hard. But remember just like in the singles nightlife in Madrid or all around the country the party starts late.
Many people will eat dinner around 9 or 10, go to pick up bars around 11 or midnight, and move on to the nightclubs at 2am or later.
Meet Bilbao Girls During The Day
Many guys will tell you that the local women are going to be pretty hard to hook up with quickly. Of course that isn't always the case but when a lot of guys are saying the same thing there is probably something to it.
For that reason if you are only here on a short trip you might have more success trying to meet single women in Bilbao during the day around Casco Viejo. Why? Because this is a very touristy area and when girls travel they are more likely to want to get laid with a one night stand.
There are so many cafes, restaurants and things to do in that old town area that ladies will be passing through all day and night. You also always can attempt to meet girls at malls and shopping districts like:
Centro Comercial Bidarte
Centro Comercial Zubiarte
Centro Comercial Miribilla
Cess El Corte Inglés
Abando Geltokia
To move around from one area of town to the other use the metro system.
Chat With Girls Online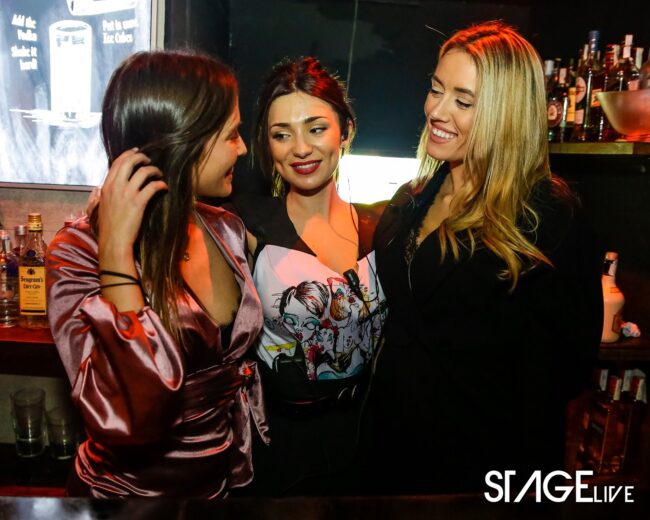 We need to ask you guys something. Are we the only ones that feel like it is getting harder and harder to meet new people? We don't even mean picking up sexy girls near you, we mean meeting anyone.
This technology era we live in feels like it has changed us as everyone seems to be more interested in checking out how many likes their latest selfie got than actually living in the moment. Unfortunately this is hardest on single men because we are the ones that have to break the ice.
It is possible if you have the balls to walk up to a girl on the street and ask her to remove her headphones, but how often is that really going to work? Even worse, at places like singles bars and nightclubs most of the sexy Bilbao girls you see just stand around their own table shooting stories for social media.
Look, we are all feeling this now but it doesn't mean you should give up. The weird thing is that most women in your area are far more sexually active than they have ever been in the past.
However you will never have a chance to hook up with them unless you can work your way onto their phone. One of the best ways to do this currently is to use Adult Friend Finder, particularly for guys out there like us that aren't interested in getting married any time soon.
Why? Because it is like the modern speed dating in Bilbao, girls are only going to sign up to a site like Adult Friend Finder when they want and need to get laid. No love, no moving in together, no being introduced to their family.
It is all about hooking up without needing to play games, lie, or lead anyone on. If that is something that interests you then take a look, Spain is one of the most popular countries for this casual sex site so you won't be lacking for options.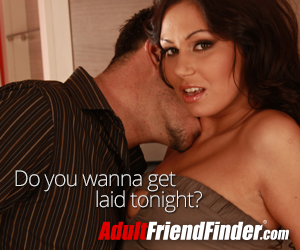 Bilbao Dating Guide
We just fully covered the best ways to meet singles near you so now our Bilbao dating guide is going to take you the rest of the way. Show a girl a good time on your date night and your odds of hooking up are going to skyrocket.
Any of these romantic restaurants and cocktail bars can be a great way to begin the evening:
After dinner you may want to go see a show at the Teatro Arriaga. Another great Bilbao date night opportunity is to go to one of the Guggenheim Art After Dark parties, but they only run once every few months.
Take that link to see when their next event is and if you will be in town get some tickets now as they go pretty fast and they don't sell any more at the door. Plenty of the bars and nightclubs we listed in the singles nightlife section would be good for a date night, especially Bilborock which often has live music.
Day Date Ideas
Some of the best outdoor spots to enjoy a sunny afternoon are:
Europa Park
Etxebarria Park
Doña Casilda de Iturrizar Park
Las Arenas Beach
Getxo Beach
Plentzia Beach
The Casco Viejo old town area is always a great place to walk around and find new things to do, particularly for foodies! The La Ribera Market is nearby and worth checking out.
You should also head to Azkuna Znetroa which is a cool cultural center that has a glass bottom pool if you feel like swimming. The Guggenheim Museum is the biggest tourist attraction in the city and is world famous, but there are other museums around like:
Arqueológico Museum
Fine Arts Museum
Museo de Arte Sacro
When you find the right local girl and need to take her away for a romantic weekend together head to Porto. Or if you want to visit another not so touristy area in this country check out Gijon & Oviedo.
Enjoy Dating Bilbao Girls
At this point we feel like we have covered this town as well as we know how. We also want to learn more so please share any of your own tips in the comments, or it would be great if you could correct any out of date info we may have on here.
Those single women in your area on Adult Friend Finder are always ready to hook up whenever you are. That wraps up our best places to meet girls in Bilbao with our dating guide, enjoy your time here.