If you are looking for the best places to meet girls in Salamanca with a dating guide then you will read all you need to know in the next few minutes. Where to pick up single women in your area and also some great spots for a date night will be covered in full here.

Trying to hook up in the nightlife is how we will start before pivoting to meeting single Salamanca girls during the day or how you can use online dating sites to speed things up. Local date night ideas and all sorts of neat things for the two of you to do together day or night will also be discussed.
You may also be interested in looking through more of our dating guides for Spain.
Nightclubs & Pick Up Bars
Here is our list of the best singles bars and nightclubs to pick up Salamanca girls:
The main area for singles nightlife is right in the heart of the city centering around Plaza Mayor. We highly suggest that any tourists who are reading this book a hotel as close to there as possible if hooking up with Salamanca girls is a big part of your goals.
You can find tons of bars and some clubs to meet women in your area along Calle Bordadores and Gran Via, both of which are near Plaza Mayor. Remember that this is a pretty small town with under 200,000 people, many of the best things to do are found right there in the center.
This is also a university town known for good nightlife which is obviously a plus. If you happen to show up when class is not in session you can obviously find world class nightlife in Madrid only a couple of hours away.
Meet Salamanca Girls During The Day
Once again the downtown area around Plaza Mayor is going to be perfect for meeting single Salamanca women during the day. We are going to mention this part of town over and over to try and stress just how important of an area it is to the city.
If you are young enough to pull it off you can hang out near the university at parks, shops, or cafes. You can find lots of shops along Gran Via or Calle Zamora, plus there are malls where you can often try to chat up girls in your area like:
Centro Comercial El Tormes
Vialia Estación de Salamanca
Chat With Girls Online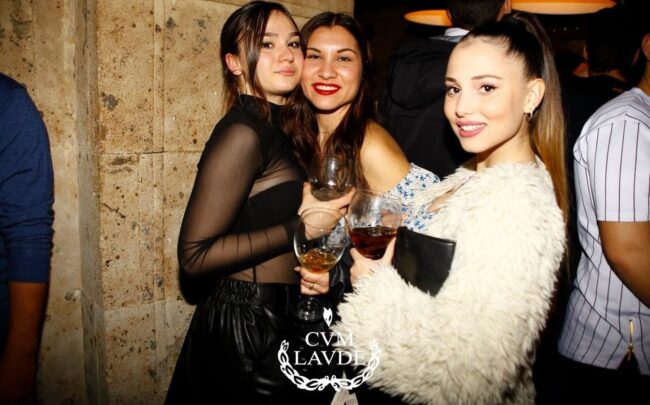 We doubt you guys choose to stand on the side of the road waving your arms in the air like a psycho to flag down a cab when you can just order an Uber and pay less money do you? That is just one obvious example of tech helping make our lives easier, but we don't get why so many guys hate on online dating.
Take a minute and think back on the last time you went out to a trendy club. Were most of the girls near you actually there to be part of the crowd? Or were they there for a social media photo shoot?
You know what makes it really hard for us to get laid? When most girls in modern society don't care about anything other than how many likes their most recent selfie got.
But we don't want to be overly negative, technology opens up other doors in the form of online dating sites. If you want to meet girls in Salamanca online and are just looking to hook up then consider Adult Friend Finder.
You will be surprised at just how popular this site is here, as it is all over most of Europe. You could put on some nice clothes, wait in a long line, and get totally ripped off when buying drinks in the hopes of maybe finding a cute girl who will actually talk to you at a club and then hope she is ready to hook up.
Or you could just log on to Adult Friend Finder and start messaging girls who actually want to get laid right now.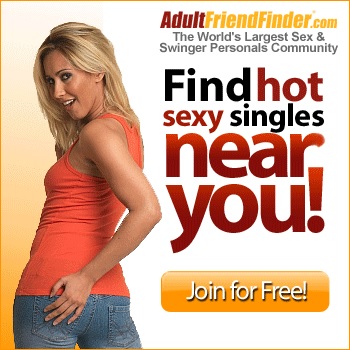 Salamanca Dating Guide
The best ways to meet single girls near you have been covered in full so this Salamanca dating guide needs to help prepare you for what comes next. You are only going to hook up if your date night shows her you are fun to be around.
Any of these romantic restaurants and cocktail bars could do the trick:
When your meal is finished find a bar in the Plaza Mayor nightlife area that has live music, go dancing at a nightclub, or take her to see a live show at the Center for Performing Arts & Music.
Day Date Ideas
Going outside to enjoy a beautiful day is always where we like to start with this section. Here are some good places to enjoy a sunny afternoon if you get one during your date during the day:
Huerto de Calixto y Melibea
Las Batuecas
Parque Huerta de los Jesuitas
Arribes del Duero Natural Park
Garrido Park
We told you we had to mention it again, well Plaza Mayor is one part of town where you can always find plenty of things to see and do. Just stroll around on foot and let the day lead you where it may.
For some more sophistication on your local date during the day try out these landmarks and museums:
Casa Lis
University Museum
Museum of Automotive History
Museum of Fine Arts
Ieronimus Tower
Roman Bridge
Casa de las Conchas
Palacio de Monterrey
When you are ready to spend the weekend away with your special lady go shack up somewhere off the beaten path like Santiago de Compostela or Cadiz.
Enjoy Dating Salamanca Girls
That is all that we have for the time being but we will continue to update this a few times a year. If you have any of your own tips or notice any out of date information here please tell us in the comments.
Once again those single women near you on Adult Friend Finder are generally going to be the quickest and easiest to hook up with. That wraps up our best places to meet girls in Salamanca with our dating guide, enjoy your time here.