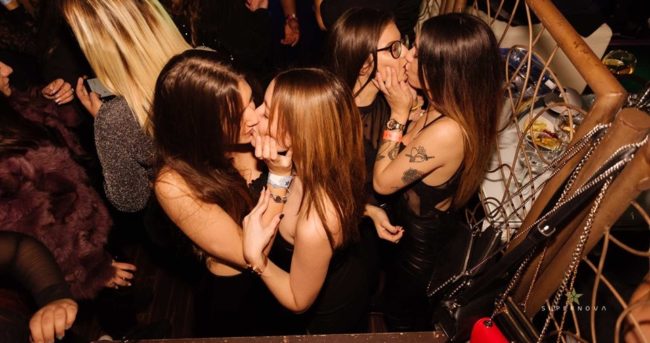 If you are looking for the best places to meet girls in Zaragoza with a dating guide then you do not need to look any further. From where to pick up single women in your area to great ideas for a date night this post will cover it all.

This city is known to have a lot of nightlife and after we break it all down we will move on to where you can meet single Zaragoza girls during the day plus a good online dating site for guys who want to hook up quick. Numerous local date night spots and a lot of things for you to do together will also be discussed.
We love covering cities in Spain because they are usually well set up with so much going on in the city center.
Nightclubs & Pick Up Bars
Here is a list of the best singles bars and nightclubs to pick up Zaragoza girls:
The main area for singles nightlife is definitely right downtown in the city center. If you are traveling through and hope to hook up with Zaragoza girls on your trip you definitely want to get a hotel downtown.
There are so many bars and clubs here, the whole city center is kind of like a singles nightlife area. From the Casco Viejo old town area to the north down to Calle Tomás Bretón and Plaza de San Francisco near the university to the south there are tons of places to party and try to get laid.
El Royo and along Calle Jose Moncasi is where you can find many of the trendier clubs, but you do not just need to focus your efforts only right there. This is one of those cool towns where you just go out in the city center and walk around until you see a bar full of hot girls near you and go join them.
Many people assume Barcelona has more bars and nightclubs than just about anywhere, but on a per capita basis this city actually has more. And just like when partying anywhere in this country remember that things go very late into the night, there is no need to head out early.
Meet Zaragoza Girls During The Day
If you have been paying attention you can probably figure this one out as well. Go downtown and there will be plenty of single girls in your area at cafes, shops, parks, and all the streets in the area.
Plaza de Espana and Plaza de Miguel Salamero should have heavy foot traffic all day, as should pretty much the whole area when the weather is nice. You can also head indoors to try and meet Zaragoza women at malls and shopping districts like:
GranCasa Mall
Aragonia
Centro Comercial Augusta
Utrillas Plaza Shopping Mall
Chat With Girls Online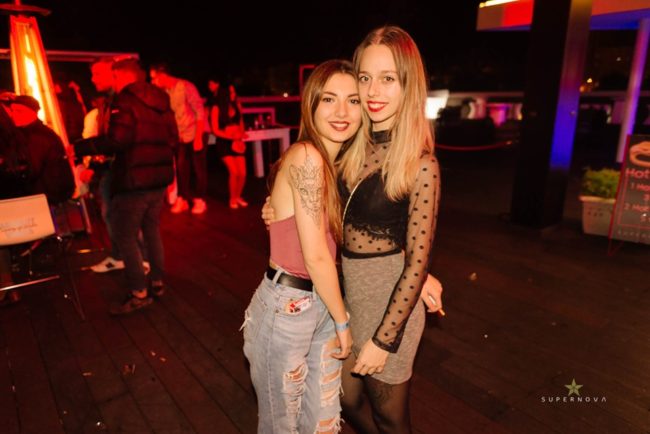 Let's face it guys, these are some weird times for our species as technology is really changing the game. Just ask yourself this: when was the last time you saw a good opportunity to approach a sexy girl in Zaragoza?
You don't often see them walking anywhere, they order a ride. When they go out during the day they usually have headphones on making it super awkward for you to get anything going.
Single women in your area still do go to bars and nightclubs, but mostly with a group of friends who never leave their side. For a couple hours they have an Instagram photo shoot and then they leave with the group they came with.
All single men around the world are noticing this, not just you. The best way for all of us to adapt is to use technology to our advantage with online dating.
If you are anything like us and have more interest in hooking up with girls in Zaragoza than getting into a serious relationship try out Adult Friend Finder. They have been around for close to two decades and are the place to go to meet easy women online near you.
Most likely you will have a one night stand or find a friends with benefits, but who knows, it could lead to something more serious if you both end up wanting that. Adult Friend Finder is the modern speed dating, the sooner you check it out the sooner you will be getting it in.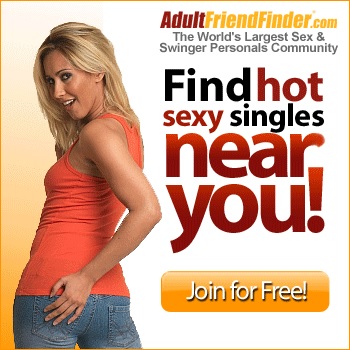 Zaragoza Dating Guide
We want to pivot to our Zaragoza dating guide after covering all those ways to meet single girls near you. Show her a good time on your date night and your chances of hooking up will skyrocket.
One of these romantic restaurants and cocktail bars should work well:
After your meal go party in the nightlife or find a bar that has some live music going on like La Boveda or Rock & Blues from the bar and club list. For a more formal date see a show at the Teatro Principal.
Day Date Ideas
In all of our dating guides we always suggest to have a day date outdoors when possible. Here are some good places to take advantage of a sunny day together:
José Antonio Labordeta Park
Plaza Marco Polo
Parque Macanaz
Galachos de la Alfranca Nature Reserve
The downtown streets we keep hyping are just loaded with things to see and do, you don't always need to have a game plan just go explore them. To get a greater sense of the culture on your date during the day try:
Caesaraugusta Forum Museum
Museo Pablo Gargallo
Zaragoza Museum
Caesaraugusta Theater Museum
Aragonese Institute of Contemporary Art and Culture
Aljaferia Palace
Plaza of Our Lady of the Pillar
A unique town to visit on your next trip is Salamanca, or if you want to try somewhere outside of Spain Bordeaux isn't that far away.
Enjoy Dating Zaragoza Girls
That is all the info we have for you guys today. Please feel free to share your own tips and correct anything that gets out of date on this page in the comments.
Those single women on Adult Friend Finder are always ready and waiting to hook up whenever you decide to message them. That wraps up our best places to meet girls in Zaragoza with our dating guide, enjoy your time here.