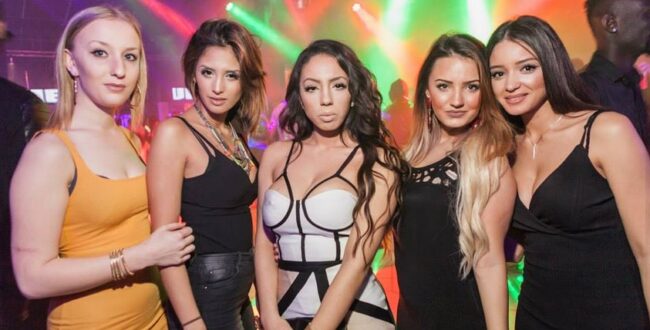 If you are looking for the best places to meet girls in Bordeaux with a dating guide this is the right page for you. We will be diving deep into where you can pick up single women in your area and enjoy some great date nights together.

We always like to start off with the nightlife, then we will move on to meeting single Bordeaux girls during the day or how you can use online dating sites to hook up faster. Local date night spots and all kinds of ideas for what you can do during the day will be covered as the post moves along.
You may be interested in some of our other posts we have written on how to get laid in France.
Nightclubs & Pick Up Bars
Here is our list of the best singles bars and nightclubs to pick up Bordeaux girls:
The main area for singles nightlife is downtown and you will find bars all over the place. In particular the area from Place du Parlement down to la Victoire is just loaded with spots to try and hook up with Bordeaux girls.
Much like in Toulouse there is a huge student population here so the party may die down a bit when classes are not in session. The main student nightlife area is probably around la Victoire, but local uni girls will be out in the whole downtown area.
If you are a tourist reading this one thing you really want to do to improve your chances of getting laid would be to get a hotel on the left bank. You won't want to try and get Bordeaux girls to hook up with you on the other side of the bridge or some may back out if they realize they are up for a long drive.
Our last nightlife tip is that there is a wine festival here every June that could also be a great time to visit. Overall this is a very walkable city with tons of bars and a few clubs that are all pretty close to each other which is great when trying to pick up girls near you.
Meet Bordeaux Girls During The Day
That downtown area we were just mentioning should also have plenty of single Bordeaux women walking around all throughout the day as well. People will be hanging out at the bars drinking wine long before the sun goes down.
Rue Sainte-Catherine is loaded with shops, and you can try to find more girls in your area at malls such as:
Bordéau Village
Promenade Sainte Catherine
Centre Commercial Saint-Christoly
Centre Commercial Les Grands Hommes
Meriadeck
Chat With Girls Online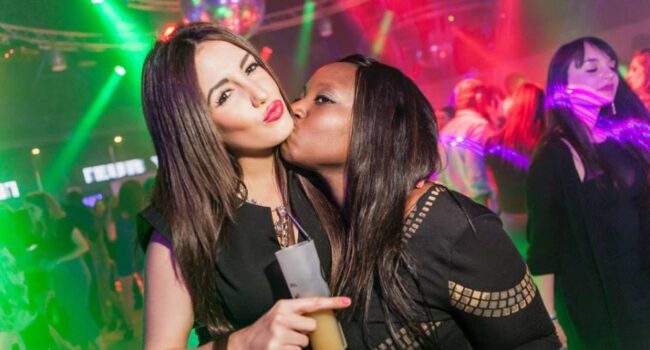 Have you guys noticed that most people spend more time on social media than they do living in the real world these days?  The sad thing is social media is about the least 'social' thing there is.
You can send out hundreds of DM's to girls in Bordeaux but we doubt many will get noticed since all they really seem to care about is how many likes their last selfie got. This can make it pretty hard for us single men to get laid.
It just feels like every time we go out to a bar or club the women we see aren't there to hook up, they just want to create more content for their loyal followers. It isn't all bad though and one cool new trend we have noticed is that you can find girls near you online who want to hook up, you just won't be getting their attention on social media platforms.
In this part of the world we recommend you take a look at Adult Friend Finder. While scrolling through profiles and sending out messages may not be as fun as partying at a nightclub if you get laid what is the problem?
Adult Friend Finder isn't about finding your special someone to spend the rest of your life with. It really isn't even a dating site, it is a hook up site which is great if that is all you are after at the moment.
When every girl in Bordeaux using it knows she is there to get laid and not to find love it cuts out a lot of the BS. You don't need to lead them on, you don't need to lie and play games, you just need to invite a bunch of them over and hook up with any that accept your invitation.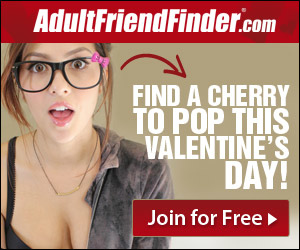 Bordeaux Dating Guide
After covering all of those ways to meet single girls near you this Bordeaux dating guide is ready to move on to the next step. You are probably only going to hook up if your date night is a good one.
Any of these romantic restaurants and cocktail bars could do the trick:
Go find a bar with live music in the downtown nightlife after your meal, or take her to see a live show at:
Day Date Ideas
We always recommend you try to spend some time outdoors if you are going on a date during the day. Earlier we mentioned that this is one of those great cities to just walk around and see what you happen to see.
Some nice parks are:
LA Grande Poste
Jardin Public
Parc Bordelais
Angelic Park
Jardin Botanique
Place des Quincoces is a large square and you can find tons of stuff to do around it. Go grab some pastries at La Toque Cuivrée and check out the Darwin Ecosystem.
If you feel up for a drive take your Bordeaux girl on a tour of the vineyards along the wine route and check out the nearby village of Saint Émillion. For some more sophistication on your date during the day try:
Cite du Vin
Musée du Vins et Négoces
Musee dÁquitaine
Museum of Fine Arts
Place da la Bourse
Take her to Saint-Tropez if you really want to knock her socks off, or for something more casual try a trip to Lille.
Enjoy Dating Bordeaux Girls
Currently that is all we have to share but we will do our best to update this every few months. If you have any personal tips of your own or want to correct any out of date information here please go ahead and do so in the comments.
And always remember that the single women near you on Adult Friend Finder are always ready to hook up. That wraps up our best places to meet girls in Bordeaux with our dating guide, enjoy your time here.