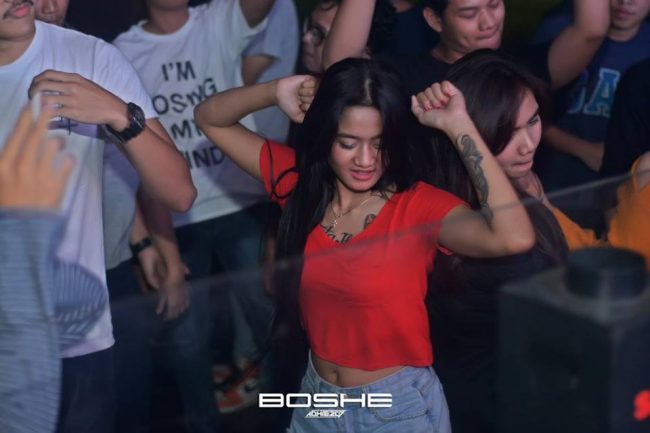 If you are looking for the best places to meet girls in Yogyakarta and a dating guide for this city then you are in the right spot. We will fill you in on not only how to meet single women in your area but also some ways to show them a good time when you hang out together.
If you aren't aware this city is often referred to as Jogja by the local Indonesian people, pronounced like the word Joe with a g at the end and then ja. When researching online don't be surprised if you see that around and we didn't want you to be confused.
We expect most of the guys reading this are going to be foreigners so we will be giving some tips for any tourists or new expats towards the end. They will help make your trip or life a little easier and will cover things like the Indonesian dating culture and other advice for your day to day life.

But before we get there we will be discussing the best places to meet single girls in Yogyakarta, nightclubs and pick up bars will be the starting point. After the singles nightlife there will be good spots to meet women during the day and obviously online dating will need to be mentioned.
Then we will give our local date night guide, there are plenty of nice date spots around town ranging from romantic restaurants to nature excursions. Finally we will give those travel tips and that will wrap things up.
Nightclubs & Pick Up Bars
If you want to visit nightclubs or pick up bars to meet single girls in Yogyakarta try:
If you are looking for a thriving nightclub scene you will be better off picking up girls in Jakarta or Bali. Jogja does have some nightlife for singles, but there are only a few clubs in town and most of the other bars aren't really geared towards hooking up.
Many get the wrong impression and think that since there are so many university girls in Yogyakarta that there has to be vibrant nightlife, but that really isn't the case at all. Head to the few main clubs if you want to party, but temper your expectations.
We will cover this more later but keep in mind that most Indonesian women are very religious and conservative. That is one of the main reasons for the lack of bars and singles nightlife.
Most tourists stay around Malioboro and Prawirotaman, many travel guides probably will tell you that these are the top areas in town. The best nightclubs like Boshe VVIP and Liquid are located more to the North on Jalan Magelang which might be a better area to stay if your goal is to get laid.
Meet Yogyakarta Girls During The Day
We aren't going to lie to you, day game is going to be pretty hard here. Your best shot would be to hit on some backpackers around Malioboro or Prawirotaman, though there may not be as many around as you expect.
Just as we covered when writing about trying to hook up in Bandung day game is quite hard in this country. The local Indonesian women are very shy, conservative, and don't speak much English.
Of course that is generalizing, there are some outgoing women, even sexually outgoing, and some can also speak English. But the average girl in Jogja you come across is going to be the opposite.
If you have nothing better to do and see a pretty woman near you walk by then you might as well say hello. But if day game is your goal you are in the wrong country. With that said if you do want to give meeting single girls in Yogyakarta during the day a shot head to these malls:
Ambarrukmo Plaza
Hartono Mall
Jogja City Mall
Galleria Mall
Malioboro Mall
Chat With Jogja Girls Online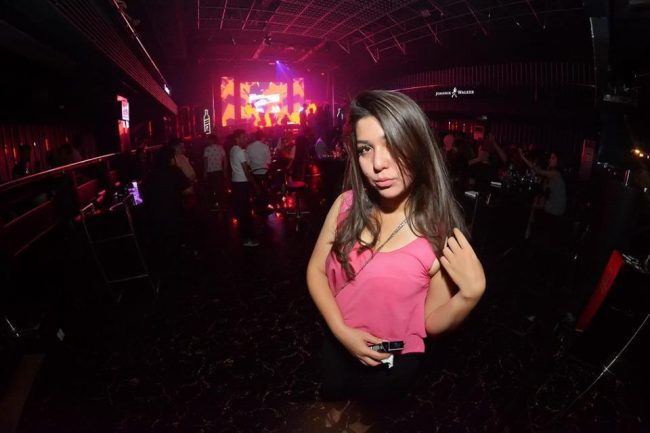 While most Indonesian women might be very shy and conservative there are always some outliers. When looking for an outlier do you want to do face to face approaches at the mall where you may only talk to a handful of ladies in a day?
Or do you want to take a mass volume approach and message as many single girls in Yogyakarta online as possible in a small amount of time? Most guys would probably prefer door number two, and that would lead to Indonesian Cupid.
This is the top online dating site in the country and will really speed up the dating process for you. Try to log on about ten days before you are planning to visit and start contacting as many women in the area as you can.
There will be all types of women in Jogja using Indonesian Cupid. Most will be looking to find a serious boyfriend, and if you want to start a serious relationship with a sweet and loving Asian girl then this will be a great city to find one.
Others may want to try dating a foreign man for the first time, or even hooking up with one. Then of course the town sluts will also be using it, if all you care about is getting laid with women in your area they are the ones you are most likely to hook up with.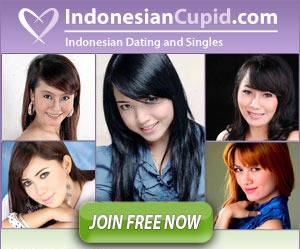 Yogyakarta Dating Guide
Now you know of the best places and ways to meet single girls near you and our Yogyakarta dating guide is going to take over. Like in many Asian countries if you can't figure out where to go on a date then visiting a mall wouldn't be a bad option.
There will be places to eat, movie theaters, and other forms of entertainment. The three best malls for a date would be Hartono, Ambarrukmo Plaza, and Jogja City Mall.
If you were looking for romantic restaurants or cocktail bars for your Yogyakarta date night then visit:
After your meal maybe head to a family style KTV, Indonesian girls absolutely love to sing and dance. There are many Happy Puppy KTV's around the city that would make for a perfect date night. Well, maybe not perfect for you, but it will make her happy and score you some major brownie points.
Day Date Ideas
There really are not a ton of things to do in the city, but there are probably better day date options here than in Surabaya. The problem is many of the things this city is known for are a couple hours away.
If you want to head to the beach you have to take a long drive, if you want to try other good day date ideas in Yogyakarta like:
Borobudur Temple
Prambanan Temple
Kalibiru National Park
Mount Merapi
They are also quite far away. Another fun place to go on a sunny day would be the  Gembira Loka Zoo.
If you don't mind traveling a bit then you have some great options, but if you want to stay close to home there isn't too much. Even something like the Lost World Castle is an hour away, but Taman Sari is right in town. Or just go grab a coffee and some pastries at Cinema Bakery for your day date.
Semarang girls aren't used to seeing many foreigners either, you might be able to have a lot of fun there and it is pretty close by. You might even find some on the dating site we mentioned before who live in that city and would come stay with you for the weekend.
Tips For Tourists & Expats
This section will be a combination of travel tips and advice on the Indonesian dating culture for tourists and new expats who may not know the scene here very well. Lets start with the travel stuff and where to stay seems like a good place to begin.
As mentioned most guides will probably say to stay in Prawirotaman, it is not a bad choice and if you want to be around the other backpackers then go for it. We feel that Jalan Magelang is a little better, it has you closer to the singles nightlife and the best malls.
A perfect location would be as close to Jogja City Mall as you can get. There are plenty of hotels here, finding apartments isn't easy. If you are going to stay long term look into a 'kost exclusive.'
Kosts can range from a dormitory to an apartment complex, and if you get one that is 'exclusive' it will be a lot nicer and still very cheap. Speaking of cheap, this is an extremely affordable city to visit or live, if you are on a backpackers budget you will love it.
The current rate of exchange gets you about 1.4 million rupiah for every $100, you can find a pretty nice kost exclusive for 3 million rupiah in a good area of town. There are a few apartments around town but they are overpriced at 5 or 6 million a month, ya $400 is overpriced here.
The last travel tips we have are to download GoJek or Grab. They are like the Indonesian Uber, you will notice the motorbike drivers in green jackets all over the place.
You can rent a super cheap motorbike taxi, car ride, get food delivered, get your room cleaned or all sorts of other services can be done through the apps. We did our best with the addresses here but you can just put the place you want to go in the app and it will pop right up.
Now for the Indonesian dating tips, when trying to pick up girls in Yogyakarta there are certain things you need to know. We have already covered the main one a few times, most women here are extremely religious and conservative.
It isn't just a Muslim thing, you rarely find any sexually promiscuous women who are highly religious no matter what faith they believe in. Expect most girls to want to find a long term partner, not to want to hook up on the first night.
With that said there are always some easy girls around no matter where you visit, they are just in lower numbers. However the good news is that in the places you are likely to meet girls like nightclubs or online dating you are more likely to find the women who want to hook up with foreign men.
The percentage of girls at the mall at 2pm who want to get laid is going to be like 1%. The percentage of girls who are partying at Bosh VVIP at 3am getting wasted and enjoy casual sex is going to be a lot higher. And many girls sign up to Indonesian Cupid because they want to date foreign men and don't know where to find them.
Lastly we just want to mention that this city is safe even if this is a Muslim country. Some guys are turned off by that but you don't need to be. You probably will be safer here than your home town, violence is very rare in this part of the world.
Enjoy Dating Yogyakarta Girls
This city has its pluses and minuses like any other. The good things are that it is very cheap, there is good natural beauty not too far away, and that Indonesian women are awesome and make for great girlfriends. Oh ya, the traffic also isn't anywhere near as bad as the other major cities in this country.
On the other hand the nightlife for singles is lacking, there isn't too much to do right in town, and if you are looking to hook up with easy single women near you they are the exception not the rule. But if you use Indonesian Cupid the right way you can find whatever you are after.
That wraps up our best places to meet girls in Yogyakarta and the dating guide, enjoy your time here.