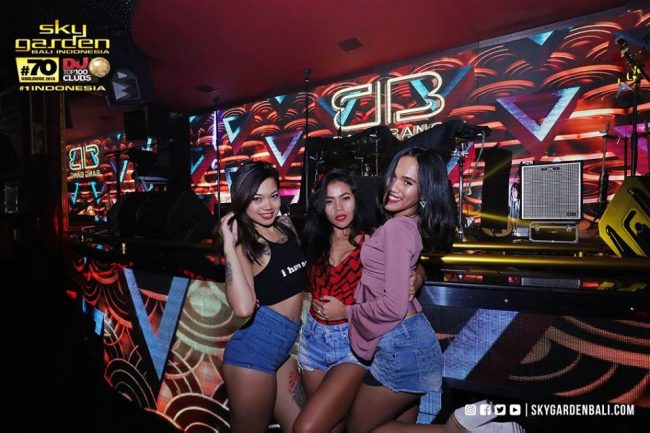 If you are looking for the best places to meet girls in Bali and a dating guide for where to take them then this post will have all the info you could ever want. Many foreign men vacation here and obviously hooking up with the sexy island girls in your area is on their mind.
There certainly are plenty of hot ladies to hook up with here. Not only can you meet the local Bali girls, but there is a constant turn over of other female tourists from all over Indonesia and the world.
The epicenter of the singles nightlife can be found on Jalan Legian in Kuta. Most tourists stay near here, and if you plan to visit pick up bars and nightclubs then you should try to get a hotel in Kuta.
That way you will be walking distance to much of the best nightlife in the city, and also close to the beach. Plus being in the heart of the tourist area will make it easier for your day to day life outside of picking up singles and dating.
But this city is actually a lot bigger then that, and some guys prefer to party with locals instead of all the other tourists. At times in Kuta it can be so full of westerners that it doesn't even feel like you are in a foreign country.

The locals often party in the Seminyak nightlife and there are many nightclubs and bars there as well. Plus new day clubs are popping up all over the island, don't worry all of this will be covered as this Bali dating guide goes on.
But we figure most guys reading this are going to have reached this page looking for pick up spots, so we should probably begin there.
Nightclubs & Pick Up Bars
It can be a bit difficult to talk about what the best nightclubs in Kuta are because there is a high turnover here. Like with the singles nightlife in many cities a club will only stay hot for a year or two, then it gets played out, closes down, and opens a few months later with a new name and is all of a sudden the place to be again.
We will do our best to keep this list updated and if a place closes down we will try to remove it. The good news is that if you stay near Jalan Legian in Kuta finding good nightclubs or singles bars in Bali won't be a problem at all.
Take a walk around this adult entertainment area and if you can't find some sexy women near you to try and hook up with then something has gone wrong. Don't worry, that should not be an issue because you can always find a party here.
Some of the hottest current clubs in Kuta Bali to meet girls would be:
It does need to be pointed out that many of these ladies of the night will be prostitutes. They come here to earn big money from foreign tourists, and it is not always that easy to figure out who is who. Kuta will have the most prostitutes, over in Seminyak or other areas there will be fewer around.
If you aren't a clubber but prefer more of a pick up bar scene then you can try:
Poser's Pub is a good budget option, and there are plenty of other good cheap bars near it as well.
Best Clubs In Seminyak
There still will be some tourists partying in Seminyak, but not on the same level as in Kuta. The prices should be a little cheaper here, there will be less hookers to deal with, and less drunk foreigners making an ass of themselves as well.
If you are hoping to pick up a Bali girl who lives here, or Indonesian women from Jakarta or another town then this might be a better spot to do so. There certainly are plenty of clubs in this singles nightlife area such as:
Some people will prefer Kuta, but if you aren't really liking the scene there then trying to pick up single girls in Seminyak might be more right for you.
A few good options in Berawa in Canggu are Vault at Jl. Pantai Berawa 99 and Velvet Room at Jl. Pantai Berawa Gg. Kedaton 5.
Meet Bali Girls During The Day
The best places to meet girls in Bali during the day mostly revolve around two options. The first is to head to the beach and try to find some approachable women near you.
There will be plenty of girls out enjoying the sun and sand. The foreign tourists might be in thongs while many of the local Indonesian girls might be in shorts and t-shirts.
You have to remember that this is a Muslim country and that many people here are very religious. Most local girls in your area would never even consider wearing a bikini, but some who have lived here for awhile and become more accustomed to western culture may have loosened up a bit.
You could try to hit on a local girl swimming in shorts and a shirt, but the odds are pretty high that she will be a virgin and also may not speak English well. The more skin they are showing the more likely they are to hook up quickly.
There are also many day clubs in Bali, and more keep popping up all the time. Some of the above listed nightclubs also will have day parties going. Some more good clubs to pick up Bali girls during the day would be:
Omnia is a new day club in Ulawatu a little under an hours drive from Kuta.
Meeting Bali Girls Online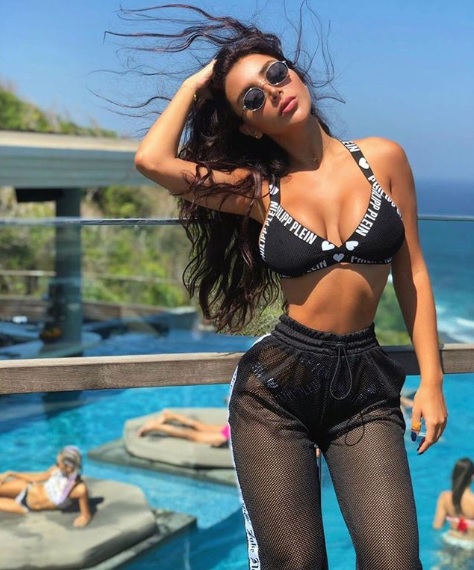 Meeting Bali girls online can be great for guys who do not like the club scene, or also as a way to make contacts before you arrive in the city. Not all guys like to pick up girls the same way, some like to dance, some like to party, some like day game, and others prefer to use the internet to speed up the process.
Indonesian Cupid is the top online dating site in the country and it can work really well. Not only will you be able to message the local island girls that live here, but there will be plenty of single ladies from all over Indonesia flying in all the time.
Set your location to Bali and chat with girls a week before you get into town. Tell them you are coming to visit, don't know anyone there, and are looking for a friend to hang out with. Don't be a perv and talk about sex or hooking up, just be friendly.
Take them to the beach, a day club, or a nightclub after dark and then invite them back to your hotel room. Indonesian Cupid works great in this city because there are always new girls in your area popping up who are also only going to be in town for a few days and looking to have some fun and possibly get laid while they are here.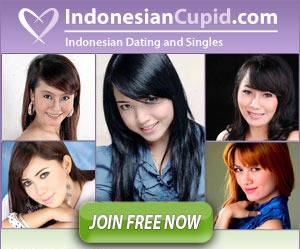 Bali Dating Guide
Now that we have covered all of the best places to meet girls in Bali the dating guide can begin. We will be listing some nice romantic restaurants, a good street for cheaper local food, and some day date ideas as well.
However if you are staying in Kuta things won't be that hard to figure out. The beach is always a great spot to hang out with a girl, and there will be cafes, bars, and restaurants all around you.
Some specific Bali date nights you could try are:
Swept Away has a 100 candles dinner that she will be brag to all of her friends on social media about. Also at Karma Kandara Resort they play movies on the beach on a projection screen which can be very romantic. For some cheaper options there is lots of good local food at a budget price to be found on Pasar Malam Sindu or at the Sanur Night Market.
While a cheap date might not work well with a woman from another country the local Bali girls won't think badly about it, and many might actually prefer to eat food they know instead of going to a nice restaurant. There are also plenty of fun day date ideas, some of the best we know of would be:
Then there are also island getaways to the Gili Islands, Moyo Island and Komodo Island. Plus don't forget about the day clubs we mentioned before.
Tips For Tourists & Expats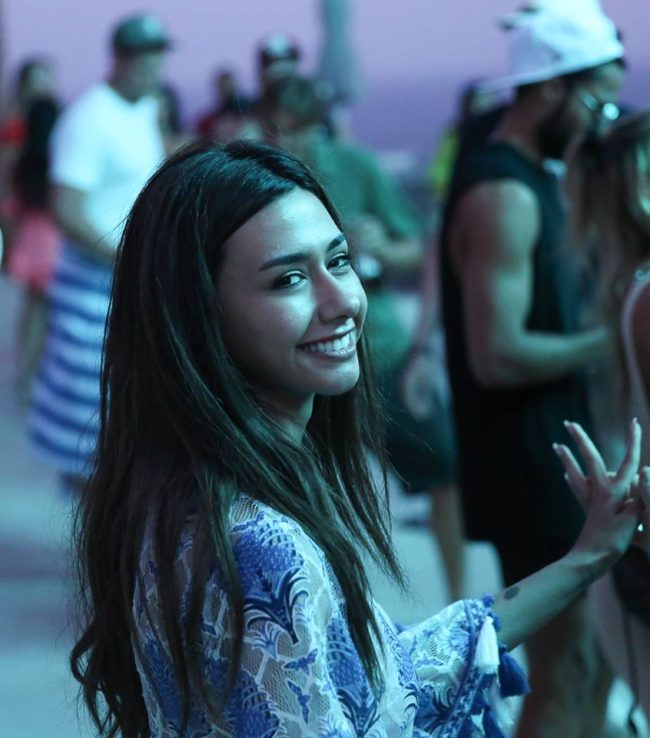 We sort of talked about this already when mentioning that the local girls might be fully clothed when they swim, but Indonesia is a very religious country which means most people are quite conservative. Many won't go out at night, most don't drink, and hooking up with strangers is something that may not even be on their minds.
But when girls take a vacation to Bali hooking up might be a bit more likely. They aren't in their hometown where everyone would gossip if they were seen out with a foreign man.
They will want to let loose, have some fun, and maybe get drunk and get laid. There will still be plenty of girls out who have zero interest in that, but there will be enough looking to have fun that you should have a decent chance of getting laid.
We also want to point out again that there will be more hookers in the Kuta nightlife than anywhere else. When you arrive at a bar or club take a look around and try to gauge the motivations of the women in your area.
Do they look like they are single and wanting to mingle? Are they out in a big group to have a good time? Or are they standing by the bar looking at every guy who comes in hoping that they will come over and make them an offer? Or staring at their phone looking like they are bored and have to be there, not that they want to be there.
It isn't always easy to figure out who is a hooker or not, but most of the time it is pretty obvious if you put a little thought into it. Lastly, remember to book your hotel in Kuta so that you are as centrally located as possible, and we also want to mention the currency is the rupiah and you get roughly 15,500 for every US dollar as of our latest update.
Enjoy Dating Bali Girls
This is one of the best tropical paradises in the world and even if you don't hook up with hot girls you will have a great time. But obviously pulling one of the sexy women near you to get laid would make your trip even more memorable.
Locate yourself in Kuta first and check out the nightclubs and pick up bars there. If you are enjoying it then great, if not then head over to Seminyak and see if that scene is more your style. Some may think this area is too touristy, if so you might enjoy yourself more somewhere like Medan or Malang.
Remember to use Indonesian Cupid if you want to meet single women before you arrive or aren't big on the club scene. Some of the tourists from around the country who come in may be with their families and not be easy to hook up with, but they might be active on the dating site and be able to meet you during the day if they want to get laid.
That wraps up our best places to meet Bali girls with a dating guide, enjoy your time here.