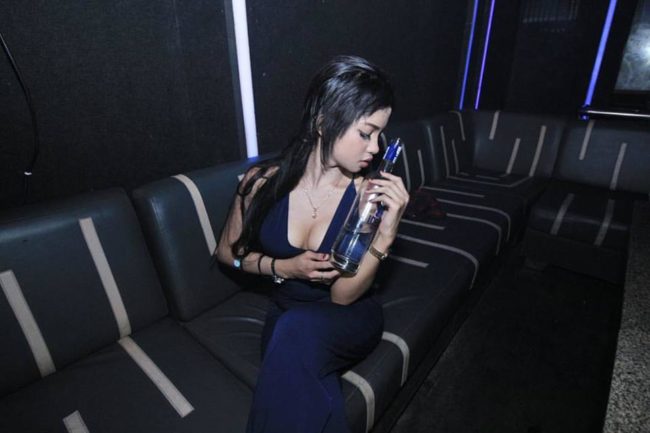 If you are looking for the best places to meet girls in Semarang with a dating guide then you have found the right post. If you can spare a few minutes we will inform you about where to pick up single women in your area and also some great options for a date night.

The best singles nightlife for hooking up is where we always begin, then we will move on to meeting Semarang girls during the day or how you can use online dating sites to speed things up. Local date night ideas and things to do together will also be discussed.
If you are traveling around this country be sure to check out more of our Indonesian travel guides for single men.
Nightclubs & Pick Up Bars
We know that in the current times a lot of guys will only care about a list of singles bars and nightclubs to pick up Semarang girls so here it is:
There really isn't a main area for singles nightlife here, in truth there are just a few clubs that really matter and they are kind of spread out. But you can and should still choose a centralized place to stay and around Simpang Lima and Paragon Mall would be ideal.
With no main bar district to speak of the best you can do is put yourself in the middle of all the things to do so you have a shorter commute to each. We mentioned that there are only a few clubs that really matter, well Liquid and Babyface are the top two places to look for a one night stand.
One thing that is pretty common is that you may find girls who either work for the bars, or are working in the bars. By that we mean there will be some prostitutes at Semarang bars and clubs, or girls who aren't really prostitutes but are more like hostesses trying to get you to buy drinks for them.
So if you go to any place that also has karaoke or massage in the same building and notice a lot of single girls sitting around by themselves they probably are working in some form or fashion. You will notice the same type of girls in the Bandung nightlife, or pretty much anywhere else in this country.
Meet Semarang Girls During The Day
Simpang Lima is the main area where most tourists stay, but the streets here are not going to be very good for day game. You can't always find sidewalks and things can be really hectic.
You will be a lot better off attempting to meet single Semarang girls at malls and shopping districts like:
Java Supermall
Paragon Mall
Ciputra Mall
Semarang Town Square
DP Mall
Chat With Girls Online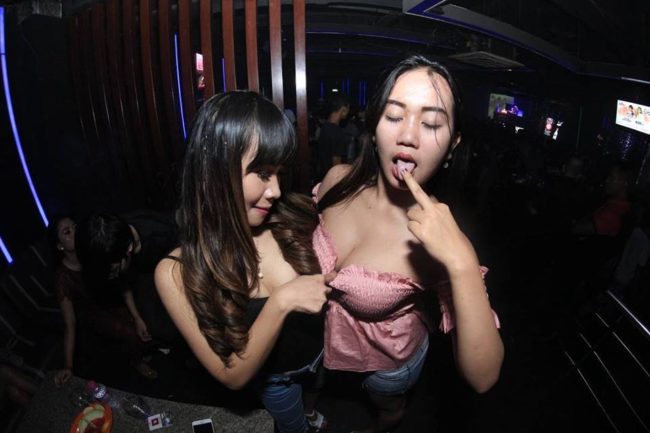 One of the main reasons so many single men like to travel is because they find it so much easier to meet girls near you and get laid in foreign countries. There are a few reasons for this, one is just that they are different than the other guys from the area and everyone likes new experiences.
Another reason is because often times tourists are all thought to be rich, after all if they didn't have any money how could they afford to travel? Being able to provide is one of the main things many single women in your area are looking for, but it also means you might be attracting some prostitutes or gold diggers.
You are probably going to find hooking up usually comes a whole lot easier when you are in a different country, though being able to communicate better does give the local men their own edge. One of the best ways to notice this is by signing up for online dating sites.
When you travel to a new place and use the biggest dating site on offer there you can set up a profile and get far more replies than you probably would back at home. Well the best dating site to meet girls online in Semarang is Indonesian Cupid. Set your location to this city, begin your search, and you should get a lot of single women showing interest in meeting you, dating you, or just hooking up with you.
Beginning this process before a trip is always highly recommended, you don't want to show up to a new city and not have any contacts made yet. Instead begin to meet girls on Indonesian Cupid before you come, it is the best wingman you will find anywhere and definitely can help you hook up.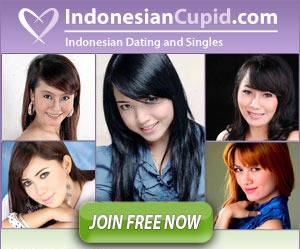 Semarang Dating Guide
We just fully covered the best ways to meet single girls near you, now our Semarang dating guide has to fill in the blanks. Getting her to go out with you is a pretty solid accomplishment, but now you have to show her a good time on your date night.
Any of these romantic restaurants or cocktail bars should hopefully get her in a good mood:
After you wine and dine her go out to a nightclub, or see if she is ready to go back to your place to chill. Another thing that girls in Semarang will love on a date night is going to a KTV.
Make sure to choose a family friendly one like Happy Puppy, not the type where prostitutes or hostesses will join you in the room.
Day Date Ideas
Heading outdoors on a sunny day is always advisable if you can swing it. Here are some good places to enjoy a nice day together:
Lapangan Pancasila
Srigunting Parks Old City
Brown Canyon
If it is really hot you could go to the Water Blaster water park, or for some adventure go ziplining and do all sorts of cool activities at Umbol Sidomukti. For something more casual just walk around the Old Town and grab a snack or coffee.
For some additional culture on your date during the day try these historic places:
Lawang Sewu (Thousand Doors)
Kota Lama Semarang
Kota Tua Semarang
Old City 3D Trick Art Museum Semarang
Gedong Songo Temple
Kong Temple
If you are out with a girl who really likes the temples you can find more over in Jogja, but that drive takes a lot longer than you might expect. Some of you may have already been there before since it isn't too far away, if you want to try somewhere new head to Makassar.
Tips For Tourists & Expats
We keep our travel sections pretty short and sweet but there are some things you should know before you come. The local currency is the rupiah and it trades at about 14,000 for every US dollar right now.
A couple of apps you should download are Gojek and Grab, when you notice all the motorbikes driving around in green and black jackets you will see just how popular they are here. You can get a motorbike taxi for a dollar or less, and cars or food delivery are also very cheap.
We mentioned before that the area around Paragon Mall would be best to get a hotel. That will have you as centrally located as you can be, plus that is a really big mall that offers plenty of things to do.
If trying to get laid in the singles nightlife is a big part of why you are coming then don't visit during Ramadan, many of the bars and clubs will be shut down for a full month. Plus it will make it a lot harder to get the girls to actually meet you as they will be busy with family and the holiday.
As far as hooking up with Semarang girls goes expect most to be very sexually conservative. Most are highly religious, and while that doesn't necessarily mean they won't want to hook up it usually does.
But don't worry, there are plenty around who want to get laid and many of them have a high interest in bule, the local term for foreigners. Generally speaking in Indonesian cities you will have a lot of success early as you hook up with the same bule hunters all the rest of us do, and then you will need to work a little harder the longer you stay.
Enjoy Dating Semarang Girls
If you have any more to add please do so in the comments. We are always looking to learn more and our readers are a big part of this community.
Don't forget to contact single women in the area on Indonesian Cupid before you come, that will improve your chances of hooking up as much as anything. That wraps up our best places to meet girls in Semarang with our dating guide, enjoy your time here.