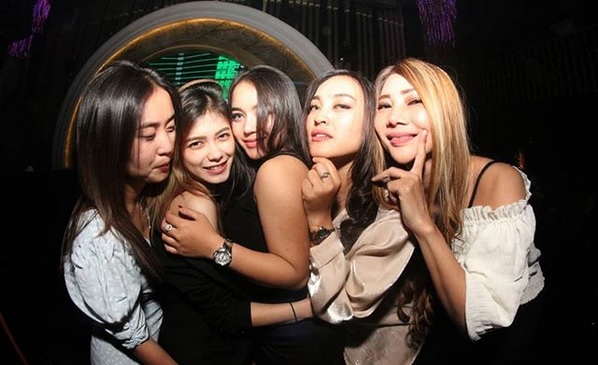 If you are looking for the best places to meet girls in Makassar with a dating guide you will find everything you need right here. When it comes to picking up single women in your area and enjoying a great date night together there is plenty to discuss.

This guide will begin with trying to help guys hook up in the nightlife before transitioning to where you can meet single Makassar girls during the day and the best online dating site in South Sulawesi. Local date night ideas and all kinds of things to do throughout the day will also be mentioned as we go on.
We have already written many posts on Indonesia before if you are looking for more new cities to explore.
Nightclubs & Pick Up Bars
This is our list of the best singles bars and nightclubs to pick up Makassar girls:
The main area for singles nightlife is around Losari Beach and if you are traveling here in hopes of hooking up with Makassar girls there is no better place to stay then there. As is common in Indonesia there is not a ton of nightlife here, so don't expect to find huge bar streets or tons of venues near each other.
There is another nightlife area around, but it would be more of a red light area with Makassar prostitute bars, massage spas and the like so we are not going to mention it. It is not the type of place where you can get laid for free very often, and we aren't here to point you to any red light areas.
Even with that said, with such limited nightlife you shouldn't be surprised if there are some prostitutes at the bars and clubs we just listed from time to time. This is a pretty poor country, jobs are hard to come by, and with so few places to party working girls and people who are out to have a good time often end up in the same places.
Normally this is where we would tell you about another nearby city to visit if the nightlife here doesn't offer enough for you but there really aren't any other big towns in South Sulawesi. That being the case you might as well go try and hook up with girls from around the world in Bali if you have to take a flight to get anywhere.
Meet Makassar Girls During The Day
Losari Beach can also be a pretty good place to try and meet single Makassar women during the day as well. The nicer the weather the more people that will be out to enjoy the sun and the sand.
You can also always try to meet single girls in your area at malls and shopping districts like:
Mall Ratu Indah
Trans Studio Mall
Phinisi Point
Mall GTC
Mall Panakukkang
Panakkukang Square
Chat With Girls Online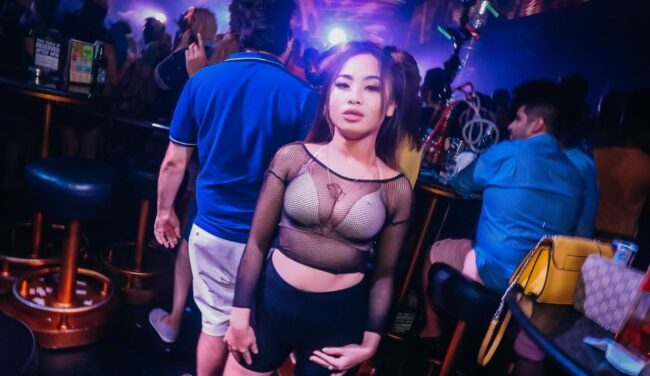 Look guys, we don't really have a perfect game plan for what a single guy is supposed to do these days. It feels like people have become so anti-social and addicted to their devices and that isn't a good thing for anyone that is interested in dating or hooking up in the near future.
Attractive women have always been difficult to get with, but now they are hard to even see in person. Those rare times you do they are probably at a nightclub with a big group of their girlfriends that want nothing more than to cockblock you.
All single men out there have noticed how this is going, but we can't just give up now can we? One cool thing is that you can quickly and easily begin to meet girls near you online on dating sites at any time.
They are just so fast and efficient which is definitely one big positive that technology has brought us. The best dating site to meet single girls in Makassar online is Indonesian Cupid, and it is the best wingman a guy could ask for in South Sulawesi in these modern times.
Do you really feel like getting all dressed up and waiting in line for an hour to get into a club when the hottest girls are going to be in VIP and out of reach? Maybe it sounds better to scroll through huge lists of dating site profiles and send messages to all the attractive women you see that suit your fancy.
When you are ready to get in contact with a ton of girls in South Sulawesi in a short amount of time check out Indonesian Cupid, and one thing you should never forget is that dating is a numbers game. The more you contact the more that will reply, and the more that reply the more you will be taking out on a date.
The more dates you go on the more you will get laid while increasing your chances of finding that special girl in your area to spend the rest of your life with. Tech has made the dating scene weirder for sure, but at least it brought us online dating to get that awkward first step out of the way as quickly and easily as possible.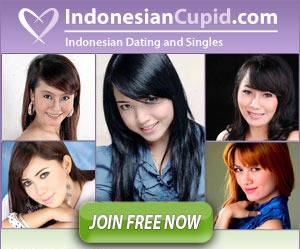 Makassar Dating Guide
After reading all of that you know about the best ways to meet single girls near you and it is time to pivot to our Makassar dating guide. We all know that you won't be hooking up on your date night unless you show her a really good time.
Any of these romantic restaurants or cocktail bars could do the trick:
After you have a nice meal together you could take her to see a live show at Gedung Kesenian Sulsel Societeit De Harmonie or grab some drinks and sing some songs at a KTV like:
Just make sure you choose a family KTV if you go that route, otherwise you might accidentally end up at one that is just a front for prostitution.
Day Date Ideas
Nothing is going to put a smile on a girls face more than a day at the beach, and some of the best in the area are:
Losari Beach
Akkarena Beach
Galesong Beach
You can also take a quick boat ride over to Kodingareng Keke Island or Samalona Island, or head up to Malino and go mountain trekking. Other cool outdoor spots are:
Taman Macan
Pakui Sayang Park
Tanjung Bunga Lake Park
Bugis Waterpark Adventure
Gowa Discovery Park
Bantimurung Bulusaraung National Park
Rammang-Rammang
There is definitely no lack of great nature in South Sulawesi. The amusement park at Trans Studio can also be a lot of fun, and since many girls are addicted to caffeine these days. grabbing a coffee at Goedang Popsa may not be a bad idea.
You can also check out these museums and historic landmarks:
Kota Makassar Museum
Balla Lompoa Museum
Fort Rotterdam
Somba Opu Fort
Yogyakarta has some really cool temples if you like history.
Tips For Tourists & Expats
This section is mostly going to be about travel, but who knows it may also help you hook up with Makassar girls while you are here. The local currency is the rupiah and you get about 14,000 to 15,000 per dollar but that is pretty volatile at the moment.
We mentioned it before but the best place to book a hotel would be near Losari Beach where you can find some of the best singles nightlife in the city. Being in the right part of town could play a big factor in whether you hook up or not while here, plus who doesn't like to be close to the beach?
The last thing that we want to briefly say again that you shouldn't be shocked if there are some prostitutes at Makassar bars and clubs. Freelance prostitutes are often around the nightlife in foreign countries, if you walk into a bar and a bunch of sexy women are shooting you more glances than you normally receive there is a good chance many of them are hoping to be paid.
We tried to leave out some of the venues around the red light area where you are more likely to find them, but you really never know.
Enjoy Dating Makassar Girls
OK guys, we feel like we have covered this town to the best of our abilities. If you have any special tips or want to correct any out of date information here please go ahead and do so in the comments.
Indonesian Cupid will be the quickest and easiest way for you to contact many single women near you to potentially hook up with. That wraps up our best places to meet girls in Makassar with our dating guide, enjoy your time here.