If you are looking for the best places to meet girls in Malang with a dating guide then this post should have everything you need to know. We have plenty to share about where you can pick up women in your area and also many great date night ideas that can help you out.

Nightlife is where we always like to begin, then we will cover meeting single Malang girls during the day and how to use online dating sites to your advantage. Local date night ideas and things for you to do together throughout the day will also be mentioned towards the end.
If you are new to visiting Indonesia stick around for our tips for tourists and expats that will help you understand the culture here a bit more.
Nightclubs & Pick Up Bars
We know that plenty of you only are interested in a list of singles bars and nightclubs to pick up Malang girls so here it is:
There really isn't a main area for singles nightlife here, much of it can be found downtown. We will be putting up a map of all the spots we list in this post later on, much of the nightlife for singles is concentrated in 3 spots.
One area is near The Nine, another is near Levels Brewhouse, and the last area for nightlife can be found near Cyber Mall. Try to get a hotel somewhere inside the triangle that those three areas create and you will improve your odds of getting laid with women in your area greatly.
It is important to note that at many of the nightclubs in Malang there will be prostitutes or GRO's, if you aren't aware GRO's are sexy girls who work for the club trying to get you to buy as many drinks as possible for them. It is very hard to hook up with a GRO, at least for free, and most of you probably will want nothing to do with them as they are often just a waste of time and money.
We will cover this more in the travel section towards the end of this post. There really isn't a ton of nightlife here, but the same is said by guys who try to pick up girls in Surabaya clubs and that city has well over 2 million people.
Meet Malang Girls During The Day
Day game is very hard in this country because so many of the single women you can approach are going to be highly religious. There are definitely some easy pickings around, but they are few and far between.
Add in that most girls near you are unlikely to speak English well and might be nervous talking to foreigners and you will pretty much be wasting your time. With that said you can try to meet single girls at Malang malls and shopping districts like:
Mall Olympic Garden
Plaza Araya
Sarinah Mall
Cyber Mall
Malang Town Square
Chat With Girls Online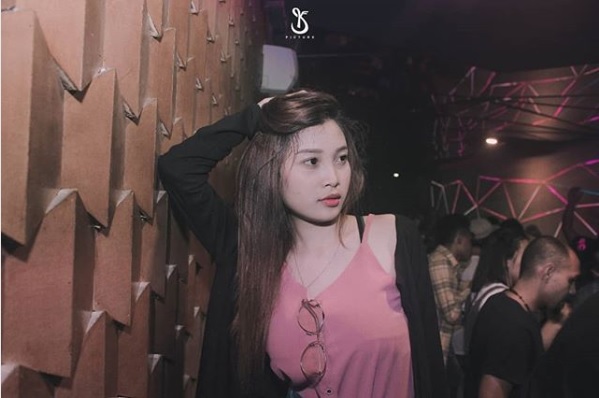 A lot of guys have caught the travel bug, for some it is to see new sites but for many it is because they took a trip abroad and found it way easier to get laid then they could ever have imagined. While not always the case, usually if you are an outsider you will get noticed and many of the single women in the area will get curious about you.
That will make it far easier to line up dates, and sometimes you even find women who are down to hook up with you right off the bat without even having to wine and dine them. The easiest way to see how true this is would be to sign up for a dating site in the country you are thinking about visiting.
Here that means Indonesian Cupid, set your location to this city and then begin sending out messages to the single girls in Malang that you see online and think are hot. You will be surprised at just how many of them are likely going to want to chat with you.
Does that always mean you will go on lots of dates and get laid as much as you want? Unfortunately not, there are never any guarantees. With that said it should take a lot less effort than in your home country.
You can sign up to Indonesian Cupid for free and check out the selection of single women in this city and all around the country. If you like what you see begin to contact them and line up some dates, if not all you will have lost is a few minutes of your time.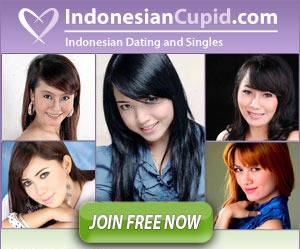 Malang Dating Guide
We just fully covered the best ways to meet singles near you and it is time to pivot to our Malang dating guide. It is always great when you get a girl to agree to go out with you, but now you have to show her a good time on your date night.
Any of these romantic restaurants or cocktail bars could do the trick:
If you really want to show your girl a good time on your date night take her to a family friendly KTV like Happy Puppy, there is one at Dinoyo Mall and another on Jl. Soekarno Hatta. Just make sure you don't choose an adult KTV where you pay girls to join you in the room.
Day Date Ideas
Getting out to enjoy a sunny day is always advisable if you can. One of the best things about this city is all the natural beauty you can find nearby. Some recommended spots are:
Taman Selecta
Coban Rondo Waterfall
Sempu Island
Pantai Banyu Anjlok
Pantai Batu Bengkung
You could also trek up Mt. Bromo or Mt. Kelud, or visit beaches like:
Goa Cina
Balekambang
Ngliyep Beach
The Hawai Water Park and Jatim Park are cool amusement parks. For some more sophistication on your date during the day try:
Museum Angkut
Bagong Adventure Museum
Candi Singasari
If you like this city you might also like Semarang or Palembang.
Tips For Tourists & Expats
We don't have too much more to share but did need to expand on some things. The local currency is the rupiah and you get around 14,000 for every dollar currently.
Remember to book your hotel somewhere downtown near the singles nightlife in that triangle we mentioned before. As long as you are in that area or somewhere close many of the best places to try and hook up with Malang girls shouldn't be too far away. Download Gojek and/or Grab before you come which are apps for transportation similar to Uber.
As far as the dating culture here goes Indonesia is an interesting country. So many of the women are extremely religious and hooking up is the furthest thing from their minds.
With that type you pretty much have no chance. On the other hand there are definitely some girls near you who want to get laid, you just need to find them in the right spots.
Where are those spots? In the nightlife, if a girl is drinking at midnight she probably isn't all that conservative. Or on the dating site, and that is really only because it is so much easier to contact a lot of them quickly to find the ones who want to get laid like you do.
Remember though, many of the girls at Malang nightclubs will be prostitutes or GRO's. Often times in Indonesia you find nightclubs in hotels or entertainment complexes that also have KTV's and massage in one building.
If you are in a club in a place like that the odds of the girls in your area being hookers is much higher. Or if you walk into a club and there are lots of hot girls sitting around waiting for guys to buy them drinks they are probably GRO's and it is unlikely they will ever leave with you for free.
Overall this is probably a better city to find a serious girlfriend then play the field, but when you first arrive you will be able to meet some girls who want to hook up as long as you look in the right places.
Enjoy Dating Malang Girls
That is all the info we have but we are always hoping to learn more. If you have any other nightlife or date spots to mention please do so in the comments below.
Don't forget to contact single women near you on Indonesian Cupid before you arrive, the better you prep the more likely you are to hook up while here. That wraps up our best places to meet girls in Malang with our dating guide, enjoy your time here.