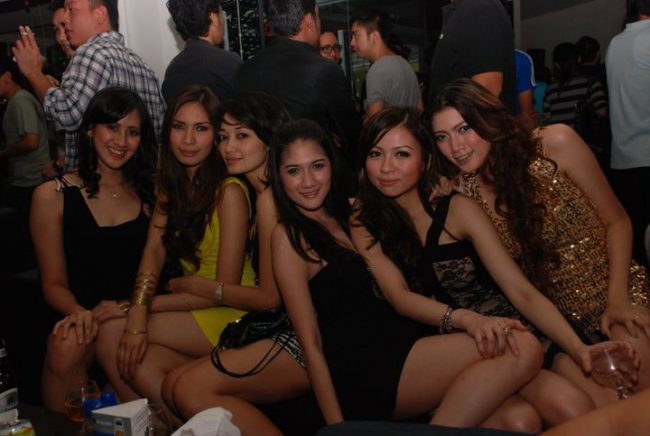 If you are looking for the best places to meet girls in Bandung with a dating guide then the info you need is forthcoming. This post will not only cover the top spots to pick up single women in your area but have many tips on where you can take them out for a date also.
We expect that most of our readers are foreigners who are either traveling through or just moved here. For that reason we are going to give some Indonesian travel and dating advice at the end of this post, if you fall under either category we definitely recommend you check them out, and if you are a local guy we have also written this in bahasa Indonesia.

But we always like to give the pertinent info first, that means we should start off with the best nightclubs and pick up bars to meet single Bandung girls. Then once the nightlife is covered we will talk about other ways to meet women like day game and online dating.
Our local date night guide will follow that up, in that section we will mention some good romantic restaurants, cocktail bars, and casual day date ideas. Then we will wrap things up with some travel tips and you can be on with your day.
Nightclubs & Pick Up Bars
Some of the top singles bars and nightclubs to pick up girls in Bandung would be:
When you read about this city in other guides you very well may hear that Jalan Braga is the main adult entertainment district of this city, and in some ways that is true. However it may not be as big as you expect, and it really doesn't offer that much nightlife for singles either.
There are a couple nightclubs, some bars with live music, and restaurants so it isn't a bad area to be in if you are trying to get laid. However some of the nightlife revolves around karaoke, and the type where a guy pays to have a girl accompany him in the room.
That really isn't what this post is about, but Jalan Braga probably is still probably the area with the most bars and clubs in one area if you hope to hook up. We listed some good pick up spots, only a few of them are actually on Braga but staying near there will still keep you in a centrally located area of town and make it easier to get laid.
We will get into this more later in the travel section, but picking up girls at Bandung nightclubs is similar to the rest of Asia and many places around the world. Some girls in your area will just be out in the singles nightlife to party and maybe hook up, others are there to try to make money.
Meet Bandung Girls During The Day
We said this when we covered meeting girls in Jakarta and also in our Surabaya dating guide and it still holds true here. Meeting girls in Bandung during the day is possible but not all that probable.
The reasons are pretty simple: most won't speak English very well, most are very shy and conservative, plus day game is always a slow process. In a country like the Philippines where the women speak English better and are more outgoing and sociable it is quite easy, Indonesia isn't the Philippines.
If you see a pretty girl then you might as well try, but do not have high expectations or you are likely going to be let down. As far as where to day game just hit up the biggest shopping malls in the city:
Paris Van Java
Trans Studio Mall
23 Paskal
Cihampelas Walk
Click Square
Bandung Indah Plaza
Bandung girls will be visiting them throughout the day and night. You can go to grab a meal, do some window shopping, and see if anything catches your eye. Any of the first four listed there will give you plenty of options, the last two are a notch below.
Chat With Girls Online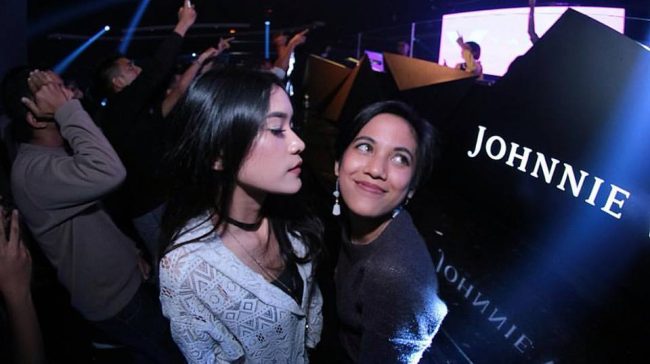 The singles nightlife in this city is OK, not bad for Indonesia but not really anything special either. Day game is going to be a struggle, but online dating won't be hard at all.
The locals are known as Sundanese women and you can find thousands of them on Indonesian Cupid. This is the top dating site in the country and is a great way to meet girls in Bandung who are interested in dating foreign men.
Why is it better than day game? Because a shy girl isn't going to want to be seen talking to a foreigner in public in front of her friends, family, co-workers, or other people who live in her town.
Well, some might, but many Sundanese women in your area have never had a foreign friend before and a guy walking up to them to try and start a conversation may freak them out. Oh ya, plus the whole language factor. Imagine you are at the mall and someone walks up to you speaking Swahili, how are you going to reply?
On top of that the random girl at the mall might be married, have a boyfriend, or not interested in hooking up with anyone. Women only sign up to Indonesian Cupid for one reason. Often times girls in Bandung are on online dating sites to meet foreign men, that means you aren't wasting your time chatting with women who you have a zero percent chance with.
We aren't going to tell you that this site is loaded with easy girls and you will get laid with a hundred models in a month. There will be some who want to hook up quick, but it is also a great way to meet a loving, serious girlfriend the likes of which you may have never encountered before.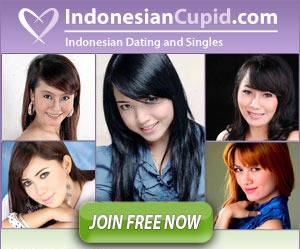 Bandung Dating Guide
Now you know of the best places and ways to meet single women and our Bandung dating guide can fill you in on the rest. We mentioned the Philippines before, one way Indonesia is similar to it is that the malls are always a great date spot.
Particularly Paris Van Java, Paskal 23, Trans Studio and Cihampelas Walk. They all have plenty of places to eat and a good vibe to set the mood for the night. Some more romantic restaurants and bars for a date in Bandung are:
The Dago Atas area up in the hills can make for a very romantic evening. There are plenty of good restaurants and lounges there and it is highly recommended. Plus you can always go party in the nightlife to finish off your date night.
Since there aren't a ton of options for where to pick up local girls we should mention that Level at the end of this list might also be a good hook up bar for Bandung singles too.
Day Date Ideas
For a day date any of the above listed malls would not be bad. Trans Studio even has a theme park, or you could go swimming at the Silawangi Swimming Pool or check out the NuArt Sculpture Park.
Some more good outdoor activities would be the Kampung Daun Culture Village, heading out to Keraton Cliff, zip lining at Bandung Treetop or just head up into the mountains for a hike. There are plenty of good day date ideas in Bandung when the weather is nice.
Tips For Tourists & New Expats
We don't have a lot to get to here but there are some things worth mentioning. As we talked about before the area around Jalan Braga and Jalan Veteran is a pretty good spot for a hotel, not because you will necessarily spend a lot of time there but because it is centrally located.
Plus there is some decent singles nightlife in the area. Staying over by Paskal 23 or Paris Van Java would not be bad either. To get around town download the GoJek or Grab apps, they are the Indonesian Uber where you can order a car, motorbike taxi, or get food delivered.
The local currency is the rupiah and you get around 15,000 for every $1 as of our most recent update. To get to this city you probably should just take the train from Jakarta, it will take about the same amount of time as flying when you factor in waiting around the airport and will cost quite a bit less.
Many people from Jakarta come here each weekend because it is so close and easy. That means on weekends traffic gets a lot worse but also more single girls visit Bandung, some of which may be looking to hook up.
Lastly we want to talk about the Indonesian dating culture, Sundanese women are going to be very religious and conservative for the most part. Many remain virgins until they are married or only hook up with a serious boyfriend, not the random stranger from a nightclub.
Of course there are some easy girls anywhere, and if you try to play the field you will probably come across them. There are plenty of single girls in Bandung that want to hook up with foreign men and if you are doing online dating or visiting nightclubs you will be able to get laid.
But just because some are easy (and in some cases very easy) don't assume they all will be. There will also be some hookers around online or in clubs, not as many as Jakarta but they are out there. Know it going in because sometimes they won't tell you that they wanted to get paid until after the deed has been done.
If you are looking for another Indonesian city to visit that is even less traveled try Medan.
Enjoy Dating Bandung Girls
Cities in this country can be fun to visit and this one does offer more things to do than many others. It isn't a big time travel destination by any means, but there is good natural beauty, nice cool weather, and some interesting places to check out.
The nightlife is OK, nothing special, but you can have a good time here. Plus it is so easy to set up dates on Indonesian Cupid that you can always find single women near you who want to meet or even hook up.
That wraps up our best places to meet girls in Bandung and the dating guide, enjoy your time here.