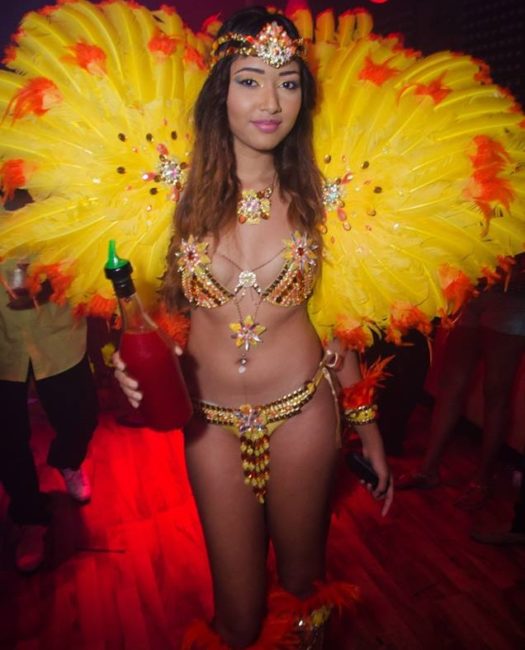 If you are looking for the best places to meet girls in Trinidad & Tobago with a dating guide you will have all the info you need within a few minutes. There is much to discuss when it comes to picking up single women in your area and also many great things to do on a date.

This guide will begin with the local nightlife before we switch to where you can meet single Trinidad & Tobago girls during the day and which online dating site will work best here. Date night ideas and a big list of casual things to do will also be covered.
We have already written many Caribbean travel and nightlife guides before if you are looking for more new islands to explore.
Nightclubs & Pick Up Bars
Here is a quick list of the singles bars and nightclubs to pick up Trinidad & Tobago girls so here it is:
Most of the above listed bars and clubs can be found in the Port of Spain, particularly along Ariapita Avenue. That will definitely be the best place to try and hook up with girls in Trinidad as it has the most places to party on these two islands, and it gets particularly wild during Carnival as you can see from the above video.
In San Fernando to the south you can also find some decent nightlife but it is more spread out. There are some bars along South Trunk Road and near Gulf City Mall to try and meet local girls to get laid with, but there isn't one main concentrated bar district there.
Trying to get laid on Tobago will be more difficult as it is a quieter island that is better for beaches than for trying to hook up with girls near you. Crown Point does have some options, but it is certainly not a party hot spot like Bridgeotwn in Barbados.
Meet Trinidad & Tobago Girls During The Day
Generally most of our posts just cover one city but given the situation on these islands we have combined them into one post which makes this a little tricky. The Port of Spain would probably also be the best place to meet single women in Trinidad & Tobago during the day just from a people and number of visitors standpoint.
There really aren't any great and crowded beaches in the city center around here, plus beach game is always pretty difficult. You will probably be best off trying to meet girls in your area at malls and shopping districts like:
Trincity Mall
Gulf City Mall
The Falls at Westmall
The City of Grand Bazaar
C3 Centre
Long Circular Mall
Chat With Girls Online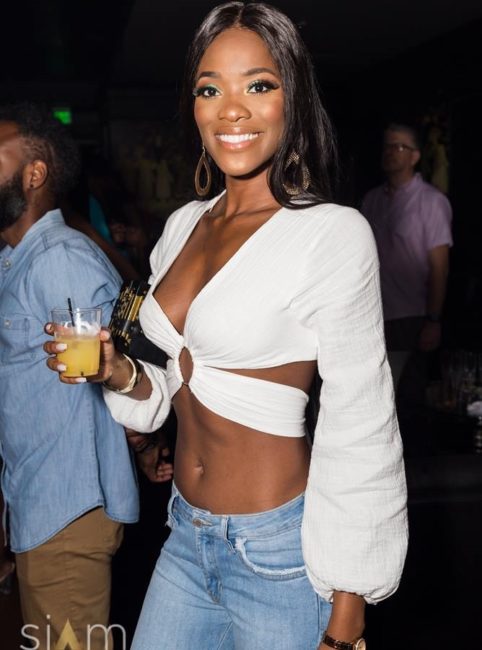 Visiting foreign places can be a lot of fun for numerous reasons, but many single guys like to do it because they find it easier to get laid when abroad. Why would that be? Well, the local women don't get many chances to hook up with men from other countries and may want to have a new experience.
Sometimes that will translate into it being easier to pull a one night stand from a bar or club. But do not underestimate the power of online dating in the modern era.
When you go to a bar or nightclub you might flirt with a handful of girls on a night out, when trying to meet women during the day you may approach a few, but with online dating you can contact hundreds in no time. Send out some solid opening message to as many single girls in Trinidad & Tobago as you find attractive and wait for the replies.
The best dating site in this country is Caribbean Cupid and you won't regret checking it out. You won't need to put on your best clothes and stand in long line at a club before paying a ton of money on bottles or drinks.
Just chill in your room and meet far more local women than you can any other way. If you live here log on now and try to meet girls in Trinidad & Tobago online to set up date nights whenever you are ready.
If you are traveling here start setting up some contacts early so you have single women waiting for your arrival. Caribbean Cupid will help you get in touch with so many girls that hooking up will almost be a certainty.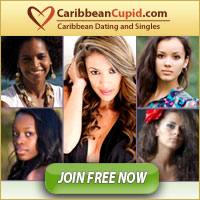 Trinidad & Tobago Dating Guide
We just fully covered the best ways to meet single girls near you so now our Trinidad & Tobago dating guide has to pull its weight. If you can't show her a good time on your date night then nothing else will really matter.
Any of these romantic restaurants or cocktail bars could do the trick:
Once you share a nice meal go dancing in the nightlife, take a walk along a secluded beach, or see if the Trinidad Theatre Workshop is performing anywhere on your date night.
Day Date Ideas
The beach is going to be the biggest draw here, take girls where they want to go by visiting:
Maracas Beach
Las Cuevas Bay Beach
Pigeon Point Beach
Store Bay
Buccoo Reef
As we mentioned earlier many of the best beaches are located on Tobago. Other good spots to enjoy the great outdoors would be:
Royal Botanic Gardens
Argyle Waterfall
Sanderson Park
Queen's Park Savannah
Palmiste Park
Fort King George
Main Ridge Forest Reserve
Plus you could visit some cool museums and landmarks:
Tobago Museum, Scarborough
National Museum & Art Gallery
Chaguaramas Military Museum
For a weekend getaway both Curacao and Aruba would work great.
Tips For Tourists & Expats
This section will be pretty short because these islands are well set up for tourists to have an easy trip. Heck, English is even widely spoken so you don't have to worry too much about a language barrier.
The local currency traded at a little under 7 for every US Dollar when we recently updated this. We have said it many times but if you want to hook up with girls the Port of Spain area will definitely offer the most and best nightlife.
If you want to party get a hotel as close to Ariapata Avenue as you can. You can also book a hotel in San Fernando at that link, or one in Tobago at this link.
Enjoy Dating Trinidad & Tobago Girls
If you have any special tips or want to correct any out of date information here please go ahead and do so in the comments. Remember to use Caribbean Cupid before your trip to get the ball rolling and improve your chances of hooking up with single women in your area.
That wraps up our best places to meet girls in Trinidad & Tobago with our dating guide, enjoy your time here.