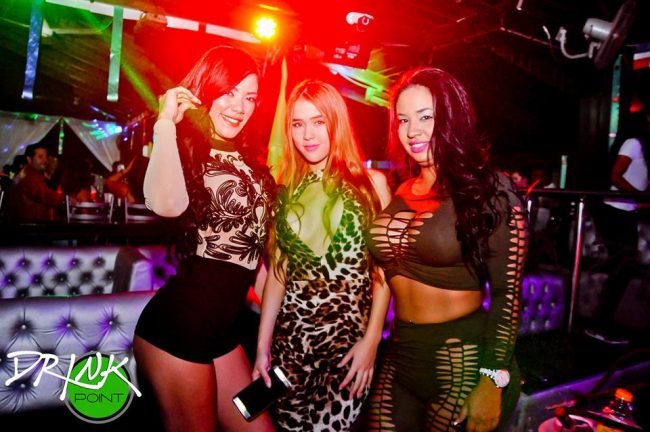 If you are looking for the best places to meet girls in Punta Cana with a dating guide then welcome to our post. We should have all the info that you crave and be able to get you on your way in just a few minutes.
There are so many beautiful single women in the Dominican Republic and with the great beaches around finding a romantic date spot is not hard at all. However it can be a bit tricky for foreign men to find the right type of lady here.
If you have never visited this country before then we definitely suggest you stick around for our tips for tourists and new expats. It will break down the dating culture and give some advice on how to increase your chances of hooking up.

Before we get there we will be mentioning the best singles bars and nightclubs to pick up girls in Punta Cana. There are plenty of good places to party near the beach, but determining the motivation of the sexy ladies you meet in the nightlife can be pretty tricky.
Next we will talk about places to meet women in your area during the day and online dating, both of which can work well. Then our local date night guide will take over, this is where you will read about some great romantic restaurants and some more casual date spots around the area.
Nightclubs & Pick Up Bars
Some of the best pick up bars and nightclubs to meet women in Punta Cana would be:
This will be mentioned multiple times throughout the post but it is important enough to stress. We will go into more detail later, but many of the girls will be prostitutes in Punta Cana nightclubs and bars.
Just know that going in, some guys may not care as long as they get laid, others may be grossed out. It is just important for you to be prepared to what you will walk into in the nightlife here.
To be honest we weren't really sure how to write this section, for instance Drink Point is definitely the most popular bar in town so we listed it first. On the other hand it is also the main prostitute bar in Punta Cana.
Overall this is a pretty small town that can feel bigger because of the numerous tourists who visit. Most of the singles nightlife will be found by Bavaro Beach, and Espana Avenue is where you can find the main bar district and most options for trying to hook up with women in your area.
If you will also be visiting Santo Domingo be sure to check out our guide for that city.
Meet Punta Cana Girls During The Day
Once again this will all revolve around the beach. Go to Bavaro Beach or Macao Beach during a sunny day and there will probably be a lot of women out enjoying the sand and sun.
Walk along the beach promenade, grab a drink at a bar or café, and say hello to any pretty ladies you see. While the girls out at Punta Cana nightclubs are likely to be hookers day game may lead you to other tourists or girls who live here and aren't only after your cash.
Listen to the free daily Global Seducer Quickie Podcast to discover seduction techniques that will help you to get the hottest Dominican Girls no matter if you meet them day or night. You could also visit malls and shopping areas like:
San Juan Plaza Shopping Center
Palma Real Shopping Village
BlueMall Puntacana
Downtown Punta Cana
Punta Blanca Mall
Chat With Girls Online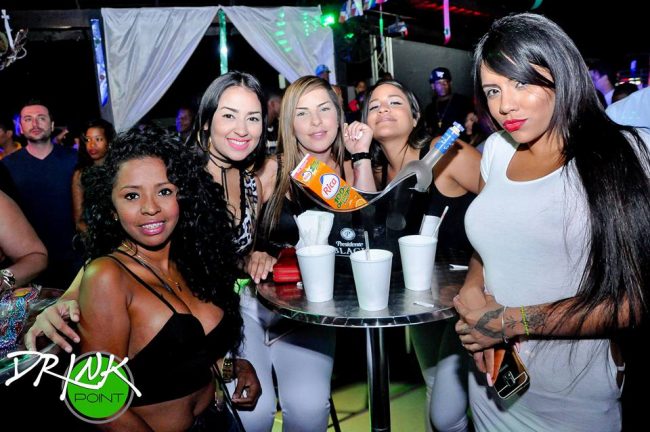 The last way to meet girls near you will be to use online dating. There probably will be some working girls in Punta Cana on the online dating sites, but you can find plenty of single women who just want to start a relationship or even hook up with foreign men.
Dominican Cupid is the top dating site in the country, you don't really need to only set your sites in this city. Santo Domingo is massive and is only 2 hours away, many girls from there would love to come take a beach vacation with a kind man who is paying for the room.
You could possibly stop by the capital before your trip to find the right girl, or roll the dice and tell her you will reimburse her for the bus fare if she wants to come join you. If she agrees to come stay in your room for the weekend your odds of hooking up are quite high.
But that may not be necessary, there are many single women in your area who are online dating on Dominican Cupid. Set up a date, walk along the beach, and see how it goes. Whether you want to get laid or find a wife this site can help you as much as anything.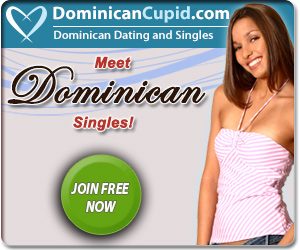 Punta Cana Dating Guide
Now that you are caught up on the best places to meet single women near you our Punta Cana dating guide is going to try and take you the rest of the way. You got a girl to go out with you, great!  So what next?
Well when you are in a beach town there are always many options. A moonlit walk along Bavaro Beach, a walk along the beach as the sun goes down, or grabbing a drink at an ocean side bar and listening to the waves will never grow old.
If you are interested in reading about some specific romantic restaurants or cocktail bars for your Punta Cana date night try:
Day Date Ideas
Do we really even need to mention the beach again? Hopefully by now you have got the picture, and for a casual date during the day there won't be anywhere better.
Some other places to visit are:
Indigenous Eyes Ecological Reserve
Scape Park
27 Waterfalls
Swim with dolphins and pet a shark at Dolphin Explorer
For another cool Dominican beach town try Puerto Plata. Single men can also have a lot of fun meeting girls in Port Au Prince, Haiti.
Tips For Tourists & New Expats
Now we have some travel and Dominican Republic dating culture tips for any tourists or new expats who are reading this. If you have never visited this country or any touristy beach town before this is a very important section to read.
As far as travel goes there isn't much to say other than stay close to Bavaro Beach so things are walking distance, and the Dominican Peso currently trades at a rate of about 57 per $1USD. Oh ya, many of the resorts here are more family oriented, don't expect a lot of partying to be going down in them and getting a regular hotel or condo might be a better idea.
The Punta Cana dating culture tips are going to be much more important for most foreign men reading this. This is a poor country, by some reports the average local makes around $200 a month. Like in many poorer countries tourism is a big deal, and not just for the hotels.
The locals will be out selling all sorts of stuff on the beach, and there will be lots of women here trying to make money off the tourists. Prostitution is rampant in the nightlife, if you don't want to pay a prostitute then pick up other tourists.
We aren't saying that all Dominican women are hookers, of course that is not the case. But the vast majority of Dominican women who move to Punta Cana and are out partying at Bavaro Beach after dark are going to be, why else did they come here?
There are some locals who were born here, but most of them wouldn't be caught dead at a nightclub known for prostitution. If you want to meet girls who aren't hookers pick up tourists, meet local women at the beach, or use Dominican Cupid.
Even in those places plenty of them will be looking to get paid, but it will give you a better chance of meeting the others who don't hang out in the touristy nightlife areas.
Enjoy Dating Punta Cana Girls
This tropical paradise can be a great place to visit, but if you don't want to pay to get laid you may need to try to use other ways to meet them then you are used to. There are plenty of sexy ladies out in the nightlife, but they will have financial motivations.
Luckily you can easily meet single women online in this city or in Santo Domingo and a lot of them would be down to spend the weekend and hook up with you if they get a free trip to the beach.
That wraps up our best places to meet girls in Punta Cana and the dating guide for foreign men, enjoy your time here.