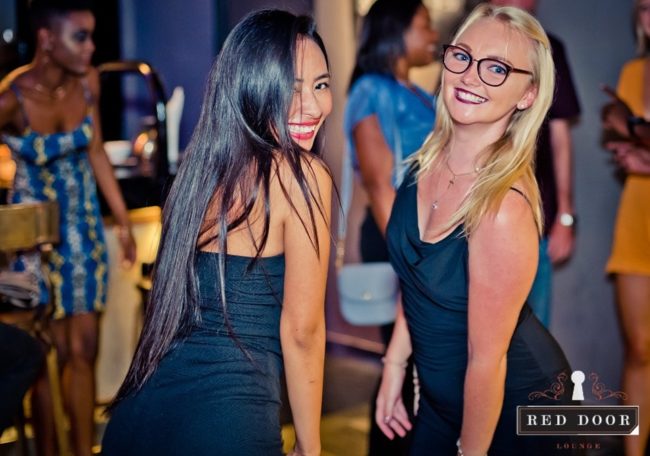 If you are looking for the best places to meet girls in Bridgetown with a dating guide all the info you need is on this page. There is plenty to discuss about where you can pick up single women and enjoy a great date night together.

We will kick this off with a nightlife guide before transitioning to where you can meet single Bridgetown girls when the sun is out and how to use online dating sites to your advantage. Date night ideas and things to do during the day will also be mentioned towards the end.
We aren't sure if you are traveling with your wife or are trying to hook up with some island girls in Barbados, either way we will do our best to help you out.
Nightclubs & Pick Up Bars
We know that many of you are here for a quick list of singles bars and nightclubs to pick up Bridgetown girls so here it is:
The main area for singles nightlife is the St Lawrence Gap. If you are traveling here hoping to hook up with Bridgetown girls we highly suggest you get a hotel as close to there as you can.
At the St Lawrence Gap you will find the best nightlife in Barbados, not only the best in this city. This is where people go when they hope to find a one night stand.
It does need to be pointed out that this is a relatively poor country so wherever the tourist dollars are the prostitutes will follow. Expect there to be some freelance prostitutes at bars in Bridgetown, particularly around the St Lawrence Gap, but this is pretty standard when you travel.
If you are about to leave the bar with a sexy girl who is way out of your league do not be surprised if she asks you to pay her if you hook up at some point. If you are looking for some other cool islands to visit we also covered what it is like trying to get laid in Trinidad & Tobago.
Meet Bridgetown Girls During The Day
There are a few strategies to take to try and meet girls near you during the day here. The first is to head to the beaches, you know there will always be plenty of options there if the weather is permitting.
Look for any party boats or booze cruises that have a lot of sexy ladies on board and try to join them if you can. You could also try to pick up single women on the Bridgetown streets around St Lawrence Gap and downtown.
Then there are always the malls and shopping districts like:
Lanterns Mall
City Centre Mall
Sheraton Mall
Colonnade Mall
Satjay Bridgetown Centre
Chat With Girls Online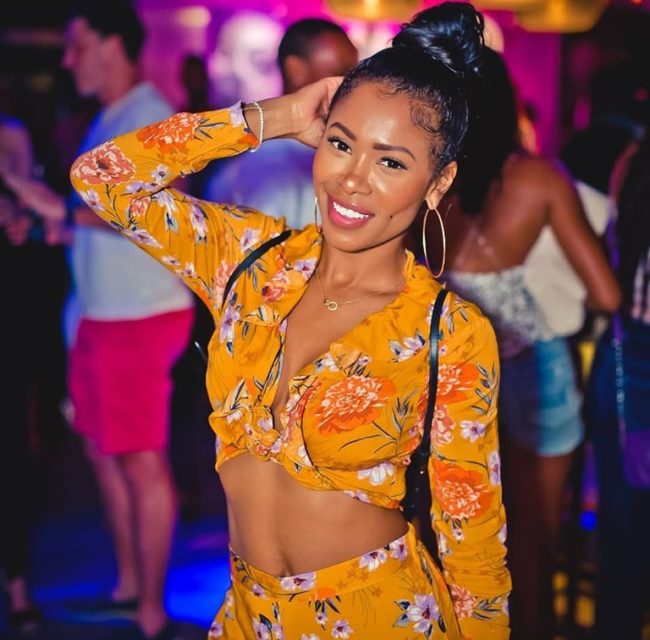 We can admit it, we aren't really sure what a single guy is supposed to do right now. People are so anti-social these days and that isn't a good thing for someone who is interested in dating or hooking up in the near future.
Attractive women have always been hard to find, but now they are even harder. When you do see them out during the day they have earbuds in, and at a club they are probably in VIP or with a big group of their girlfriends that want nothing more than to cockblock you.
All single men out there are really feeling this, but we can't just give up now can we? The one positive out of all of this is that you can quickly and easily begin to meet girls near you online on dating sites at any time.
Plus they are such a fast and efficient use of your time, that is definitely one big positive that technology has brought us. The best dating site to meet single girls in Bridgetown online is Caribbean Cupid, and it is the best wingman a guy could ask for in these modern times.
Why put on your nicest clothes and wait in line for an hour to get into a club at the St Lawrence Gap when the hottest girls are going to be in VIP and basically off limits? Instead just scroll through huge lists of dating site profiles and send messages to all the attractive women in Barbados you see that suit your fancy and that you hope to hook up with.
Caribbean Cupid will really help you come in contact with a ton of Bridgetown girls in a short amount of time, and one thing you should never forget is that dating is a numbers game. The more you contact the more that will reply, the more that reply the more you will be taking out on a date, and the more dates you go on the more you will get laid.
Tech has made the dating scene weirder no doubt, but it at least it brought us online dating to get that awkward first step out of the way as quickly and easily as possible.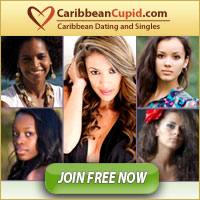 Bridgetown Dating Guide
We just fully covered the best ways to meet single girls near you and it is time to pivot to our Bridgetown dating guide. If you want the best chance of hooking up you really need to show her a good time on your date night.
Any of these romantic restaurants or cocktail bars would be ideal:
Have a nice meal together then stroll around the St Lawrence Gap nightlife area and look for a good place to party. Or walk along the beach and find a calmer bar with some live music.
Day Date Ideas
Girls love the beach more than anything else, some of the best beaches in Barbados are:
Harbour Lights
Bathsheba
Mullins Beach
Holetown
Accra Beach
Silver Sands
If you want to try diving go to the Stavronikita shipwreck, plus they have all sorts of snorkeling, wind surfing, and other on the water options. If you prefer something away from the sand and salt water head to city parks like:
Queen's Park
Church Village Green
Jubilee Gardens
Visit the Mount Gay Rum Distillery, or check out some of these spots to get a sense of Barbados history on your date during the day try:
Museum of Parliament & National Heroes Gallery
Barbados Museum & Historical Society
Harry Bayley Observatory
For some other cool islands to visit try out Antigua & Barbuda.
Enjoy Dating Bridgetown Girls
Sometimes we do tips for tourists and expats but we aren't really sure they are needed here. English is widely spoken and the local currency is the Barbadian dollar which trades at 2 to 1 for every US dollar.
One more thing to mention is that every year in early August (or sometimes the very last days of July) they have a big festival called Crop Over which has a Bajan Carnival to cap it off. This is the biggest party in Barbados and women will be in the mood to hook up during it.
You should also contact as many single ladies on Caribbean Cupid as you can before you visit so you are more likely to get laid on your trip. That wraps up our best places to meet girls in Bridgetown with our dating guide, enjoy your time here.