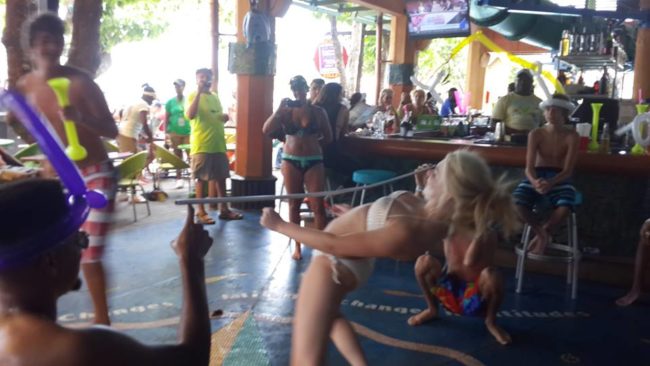 If you are looking for the best places to meet girls in Ocho Rios with a dating guide then we have you covered. Just give us a few minutes and you will be all caught up on where to pick up single women in your area and also the best things to do on a date night.

We always like to begin with the nightlife where you can try to hook up, then we will switch over to meeting single Ocho Rios girls during the day or and mention the best option for online dating. Local date night ideas and more things to do than you could imagine will also be discussed.
If you are new to picking up Jamaican women stick around for some quick travel tips at the end.
Nightclubs & Pick Up Bars
These days a lot of guys will only care about a list of singles bars and nightclubs to pick up Ocho Rios girls so let's start with that:
The main area for singles nightlife can be found right on Main Street. This is your typical tourist beach town and it won't be hard to figure out where to go if you want to find a one night stand with women in your area.
It is also a resort town and cruise port town, that means how many hot girls are out looking to  hook up in the Ocho Rios nightlife will vary greatly. Many will tell you that the weeknights are often better than the weekends because more ships tend to dock mid-week, but there really is no way to predict when the best time to be here will be.
You will just need to book your trip and hope a group of sexy single ladies is in town looking to hook up when you are here. That is pretty similar to what you will encounter when trying to get laid in Negril.
Meet Ocho Rios Girls During The Day
People come here to go to the beach, don't overthink this. Bay Beach and Turtle Beach should be two of the more crowded options and hopefully you will see some hot Ocho Rios girls near you when you go. Mahogany Beach could also work out well for you.
There are also frequent pool parties at Hotel Riu, or every Sunday you can find a party at Priory Beach about half an hour outside of town. Outside of that you can walk around Main Street and look for single women sitting at cafes or going into the shops. Or if you see a group of sexy ladies signing up for a tour tag along and see if you can make anything happen.
Chat With Girls Online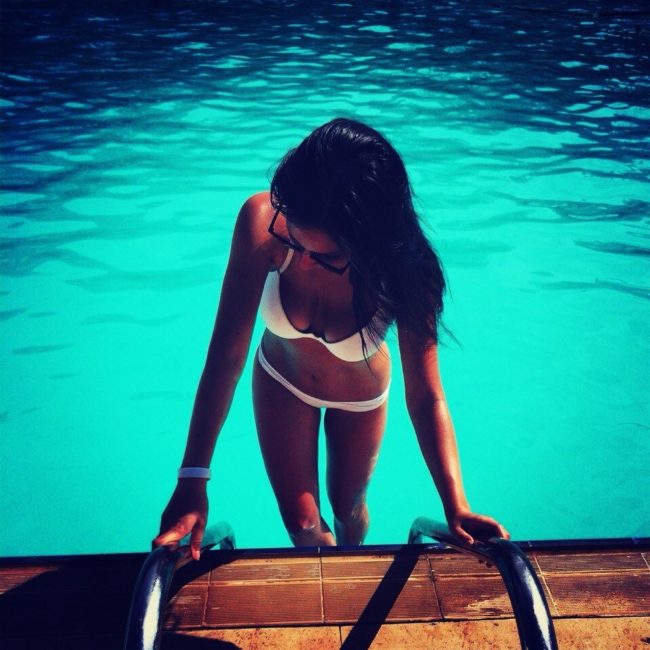 When foreign men travel there are usually some positives and negatives when it comes to dating and trying to hook up. Let's start with the good stuff, just the mere fact that you are different will make plenty of the local single women curious about you.
That curiosity usually tends to make it easier to set up dates, and more dates means more chances to get laid. But there is a flip side to this equation, the language barrier and local hook up customs aren't always easy to overcome.
On top of that everyone assumes foreign men are rich since they can afford to travel so you might be attracting more gold diggers and undercover prostitutes than you like. Overall the tradeoffs are going to be to your advantage, but arriving in a new city and figuring things out on the fly isn't always easy.
On a trip you may not have time to learn how things work here, that is where Caribbean Cupid comes into play. This is the biggest dating site in Jamaica and it is very popular all over the Caribbean.
You should be able to find a nice selection of single girls in Ocho Rios using it to meet men, and quite a few of them have an interest in dating foreign men. Being able to contact so many single girls in your area in a short amount of time will definitely increase your chances of getting laid or find a sexy island girl for a long term relationship.
Never forget that dating is always a numbers game so click here to start chatting with girls in Jamaica online now.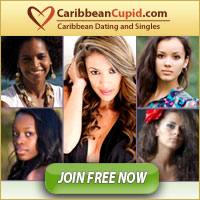 Ocho Rios Dating Guide
After reading all of the above you should feel confident that you can meet singles near you and it is time to pivot to our Ocho Rios dating guide. Getting a girl to go out with you is definitely a positive, but all of your effort will be for nothing if you can't show her a good time on your date night.
Luckily for you this is a tropical paradise so any of these romantic restaurants or cocktail bars should do the trick:
After dinner go grab some drinks in the Main Street nightlife, take a sunset cruise, or walk along the beach and find a secluded spot.
Day Date Ideas
Getting out to enjoy a sunny day is always advisable if you can. Luckily this city is just loaded with all sorts of things to do.
Some of the coolest places to visit are:
Dolphin Cove
The Turtle River Falls & Gardens
Dunn's River Falls
Shaw Park Garden's & Waterfalls
This city is also totally set up for tourists to have a great time. You could rent a 4 wheeler, go tubing, or visit one of these adventure parks:
Rainforest Adventure Park
Yaaman Adventure Park
River Rapids Adventure
If that sounds like too much work for a relaxing vacation just chill at the beach or go swim at the Blue Hole. Try to check out the Bob Marley Centre and Mausoleum if you have the time.
Tips For Tourists & Expats
We don't have a ton more travel advice to share, we have already dropped a lot of knowledge but there is a bit more to go over. The local currency is the Jamaican Dollar and you get about 150 for every US Dollar as of our last update.
Being that this is a tourist town expect to need to negotiate for things like transportation or even certain tours. Also expect touts to be offering you things all the time, if you don't want anything just say no thanks.
There are a wide variety of resorts and hotels here, if you hope to get laid on your trip get one as close to Main Street as you can. Some of the resorts will have their own bars and nightlife, but how many single women will be staying at the resort when you are there is out of your control.
As far as hooking up with the local Ocho Rios girls goes they will be out in the nightlife for sure, but expect quite a few of them to be bar prostitutes. This is a pretty poor country, this city brings in a ton of money, it kind of goes with the territory and is the same in Kingston, Montego Bay, or anywhere tourists go in Jamaica.
Enjoy Dating Ocho Rios Girls
If you know of anything else cool to do here we would love to read about it in the comments. A trip here can be a great time, just hope there is a group of single women near you looking to get laid while you are here.
If not then hooking up could prove hard, don't forget to use Caribbean Cupid to pipeline before you come so that you have plenty of options. That wraps up our best places to meet girls in Ocho Rios with our dating guide, enjoy your time here.