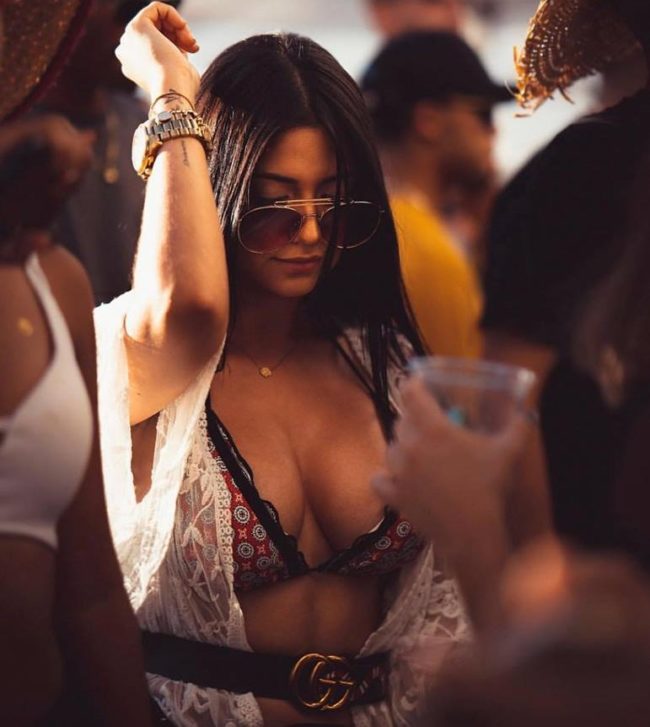 If you are looking for the best places to meet girls in Oranjestad, Aruba with a dating guide then we have you covered. Our goal is to quickly fill you in on where you can pick up single women in your area and also take them out on a date night.

We always like to begin with the nightlife and here that means Palm Beach, next we will move on to meeting single Oranjestad girls all throughout the day plus we will mention the best dating site in Aruba to meet girls online. Local date night ideas and many different things to do during the day will also be discussed.
Be sure to check out more of our Caribbean travel guides for single men if you plan on visiting other islands in the region.
Nightclubs & Pick Up Bars
We know that plenty of you guys will only care about a list of singles bars and nightclubs to pick up Oranjestad girls so here it is:
The main area for singles nightlife is located at Palm Beach, a pretty short drive away from Oranjestad town. If you are mainly coming here to try and hook up with girls in Aruba then you probably would prefer getting a hotel by Palm Beach, and LG Smith Blvd is the main bar strip there.
Like most beach towns how good the singles nightlife will be will mostly depend on who else is visiting while you are here. Don't expect to see a lot of Aruban women out partying in search of a one night stand, but there should be plenty of sexy Colombians and Dominicans around.
Though sometimes they will be prostitutes. If you want to get laid for free there will be travelers from all over the planet here and hopefully that means plenty of single women near you who want to hook up.
It is pretty similar to what you should expect to find in Nassau or many beach destinations. Every November they throw a big Electric Festival Island Takeover party and that would be a good time to come.
Meet Oranjestad Girls During The Day
Girls are going to come to Aruba to go to the beach right? So that would probably be the best place for you to try and pick them up during the day.
Palm Beach will be the most crowded so it would be a good place to start your search. You can also try to meet girls in Aruba at Renaissance Beach or any of the others near Oranjestad. We will be listing more beaches later but the farther you get from the city the less crowded they will be.
Another option would be to meet single women in your area at malls and shopping districts like:
Holland Aruba Mall
Renaissance Mall
Royal Plaza Mall
But really the beaches and bars along the beaches are going to be best for this.
Chat With Girls Online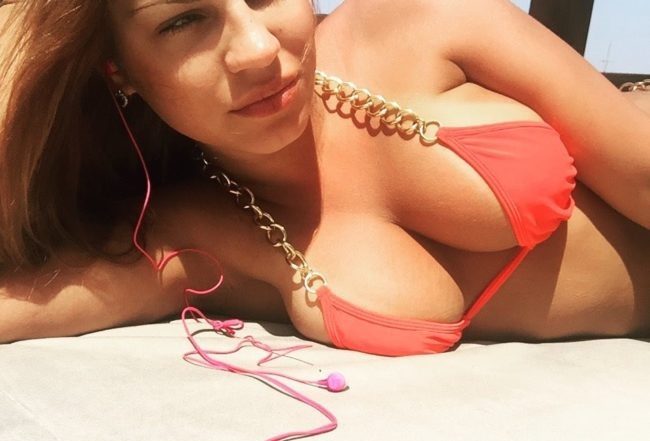 We surely aren't the only men out there who feel like the dating and hook up scene has changed a lot recently. People are so anti-social right now making it very hard to make new friends or get into someone's social circle.
People don't really trust others anymore, and so many people prefer to just stay home and watch Netflix over going out. Then when you do see a pretty girl in Oranjestad out she is probably staring at her phone or has earbuds in.
When she goes to a club she most likely just stands around a table with the few friends she came with and doesn't mingle with the crowd at all. That is life and for single guys it can feel pretty tough. Hopefully in a place like this they will want to get out of that shell, but you never know.
Don't worry guys, girls near you still have needs and when they want to fulfill them they need a guy to help them out. Some people do still hook up after meeting at the club, don't get us wrong, but these days online dating is the main way guys can get laid.
If you want to try to hook up with single girls in Oranjestad then you need to be using Caribbean Cupid. This will help you meet those sexy Aruba girls that actually live here, not who are just passing through for a weekend.
Do you really want to show up here and put all of your hopes on being able to A) find a cute single girl in your area and B) being able to get her to hook up with you? What if the nightlife is dead when you visit? Or what if every girl is there with her boyfriend or husband?
If you use Caribbean Cupid you won't be leaving this up to chance, instead you will know you have girls waiting to meet you when you arrive. If you do this properly your chances of getting laid will go up exponentially.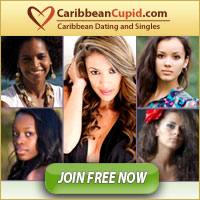 Oranjestad Dating Guide
We just fully covered the best ways to meet singles near you so now we better switch this over to our Oranjestad dating guide. Any time you get a girl to agree to go out with you things are going well, now you have to show her a good time on your date night.
Any of these romantic restaurants or cocktail bars could do the trick:
After dinner go grab some drinks at the nightlife in Palm Beach, or just find a secluded spot along the coast and hold her in your arms.
Day Date Ideas
We have to start with the beaches for this right? Some of the best beaches for a date in Aruba would be:
Divi
Mangel Halto
Eagle
Arashi
Malmok
You can do things like rent a jet ski, go deep sea fishing, snorkel, scuba dive, or just lay on the sand sipping fruity drinks all day. If you get bored of the sand check out these other outdoor spots:
Wilhelmina Park
The Butterfly Farm
Hooiberg
Aruba Ostrich Farm
You may also want to rent a jeep and do some exploring on the less inhabited parts of the island. There are also a couple of cool museums like:
Historical Museum Fort Zoutman
National Archaeological Museum Aruba
If you prefer going somewhere a bit less touristy on your next trip see what you can make out of dating girls in the Dominican Republic. That is a better spot to go hook up with the local ladies.
Or if you love this island and want to visit somewhere else similar Curacao would work.
Enjoy Dating Oranjestad Girls
If you have any more info to share please do so in the comments below. Bars and clubs close down from time to time and hopefully our readers can keep us up to date on that.
Don't forget to log on to Caribbean Cupid before you visit, the more single local women you know the more likely you are to get laid. That wraps up our best places to meet girls in Oranjestad with our dating guide, enjoy your time here.