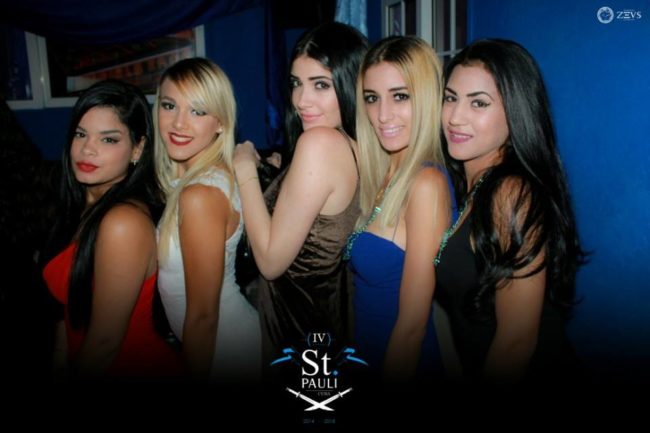 If you are looking for the best places to meet girls in Santiago de Cuba with a dating guide then you have come to the right place. There is not a ton of info out there on this city but if you put in the effort you can pick up single women in your area and find some good spots to take them on a date night.

We always like to begin with the nightlife before we switch to meeting single Santiago girls during the day, or how you can use online dating sites. Local date night ideas and all sorts of stuff to do throughout the day will also be discussed.
Plus at the end of the post we will share some quick travel tips for guys who are new to dating in Cuba.
Nightclubs & Pick Up Bars
We might as well begin with a list of singles bars and nightclubs to pick up Santiago de Cuba girls:
The main area for singles nightlife is near Parque Cespedes where you can many of the best bars and clubs in town. When Santiago girls want to hook up they often find themselves in this part of town.
Plaza Dolores also has quite a few bars in the area, either one of those spots would make for a great home base if you hope to have a one night stand. We should point out that there will be some prostitutes at the bars here and it may not be able to tell who is who.
We will get more into that later in the travel section, but it is similar to when you try and pick up women in Havana.
Meet Santiago de Cuba Girls During The Day
Next let's talk about day game, normally we would just tell you to go to the biggest malls in a city but there aren't too many to choose from here. Centro de Negocios Alameda would probably be best, but you could also try El Guararey and Mercado Publico.
Better yet just stick to Plaza Dolores and around Parque Cespedes. Cuban women are usually pretty open and many will be down for a chat if you can speak any Spanish.
As you can see from the above video they celebrate Carnival here which is often held in late February.
Meeting Girls Online

Many probably know that Cuba has been one of the slowest countries to get online. Over the years it has been pretty hard to get internet access, but now things are finally changing.
Plenty of places are offering free Wifi, even some city parks will have it. That means more and more girls in Santiago de Cuba are becoming active on Latin American Cupid, the top dating site in the country.
This can be a great way for foreign men to get in contact with local single women before they arrive to start setting up date nights. Or if you are already in town you can begin to meet girls in your area on Latin American Cupid right now and hopefully get them to go out with you tonight or this weekend.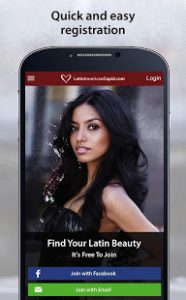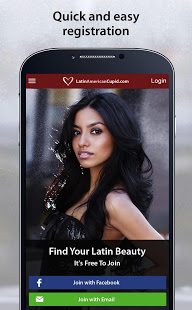 Santiago de Cuba Dating Guide
Now that you are all caught up on of the top ways to meet singles near you we need to switch this over to our Santiago de Cuba dating guide. Getting a girl to go out with you is definitely a positive, but it is up to you to show her a good time on your date night.
Any of these romantic restaurants or cocktail bars could do the trick:
Tropicana listed above in the singles nightlife section puts on shows that would make for a great date night, as could many of the spots from that list.
Day Dates
Getting out to enjoy a sunny day is always perfect for a day date. Here are some good places to take advantage of nice weather outdoors together:
Céspedes Park
Plaza de Marte
Then there are these landmarks and museums to check out:
Cuartel de Moncada
Castillo de San Pedro del Morro
Plaza de la Revolucion
Emilio Bacardi Moreau Museum
Diego Velazquez Museum
For another fun island to visit try Grand Cayman next.
Tips For Tourists & Expats
We don't want to get too in depth here as we are more geared towards dating and hooking up with girls near you but we do have some travel tips to share. Changing money is easy, the Cuban convertible peso trades at the exact same rate as the dollar.
The most important thing to note is that it can be hard to hook up in Santiago de Cuba because girls may not be able to join you back at your hotel. If you do book a hotel tell them that your girlfriend will be staying with you and arriving after you check in.
If you try to bring back different women each night that probably won't fly. You can look into renting a 'casa particular' which is renting a room or full house from someone.
There are probably going to be many prostitutes at bars and clubs here, this is a pretty poor country and prostitution is common. Don't be surprised if you think you are getting laid for free and then get asked for money at some point.
If you want to hook up with girls in your area who aren't hookers make sure your Spanish game is tight, English is not widely spoken.
Enjoy Dating Santiago de Cuba Girls
We will try to keep this page as up to date as possible, if you know of any corrections we need to make like a place closes down or a new trendy club opens please let us know in the comments. This is a country that can be great for single men, but it isn't the easiest to figure out or keep up to date on.
Also don't forget to start meeting local single women on Latin American Cupid to speed everything up. That wraps up our best places to meet girls in Santiago de Cuba with our dating guide, enjoy your time here.