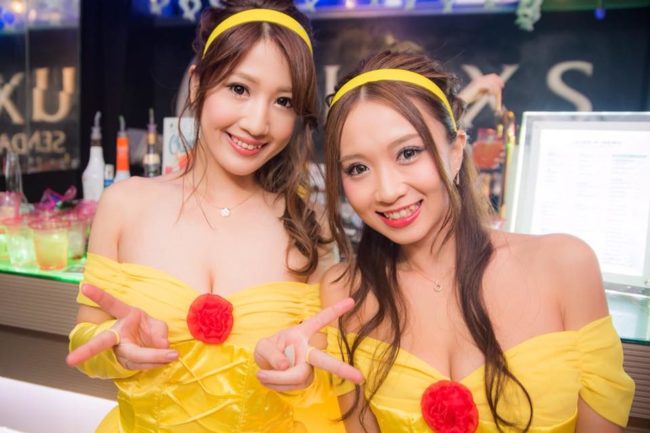 If you are looking for the best places to meet girls in Sendai with a dating guide we have the info you desire. There are many options for where to meet single women near you and also plenty of awesome spots for a date night.

This guide will begin with the singles nightlife before transitioning to where you can meet Sendai girls during the day and how to use online dating sites for maximum effect. Local date night ideas and many other things to do all throughout the day will also be mentioned towards the end.
We have covered Japan in full on our site because it is such a cool country, and the women in Tohoku are as good as any.
Nightclubs & Pick Up Bars
Let's begin this with list of the best singles bars and nightclubs to pick up Sendai girls:
The main area to meet girls near you in the singles nightlife is Kokubuncho, particularly around Hirose Dori and Jozenji Dori. According to some counts there are literally thousands of bars and restaurants in this area and while we did not do our own count we don't doubt their totals.
If you hope to hook up with Sendai girls that would be a great area for you to stay. You can find more nightlife to search for a one night stand around Clis Road and the Ichibanco Arcade.
We will discuss how nightlife in this country can be a little tricky for foreign men later in the brief travel section we will have. Sometimes in less visited cities like this one it can be pretty difficult to navigate, if you find it difficult then just go try to get laid with Tokyo girls like most foreigners do.
Meet Sendai Girls During The Day
Those areas we mentioned for singles nightlife should also be good for meeting women in Sendai during the day as well. Particularly Kokubuncho where there are so many things to draw them in.
The downtown metro stations can also be good, particularly the cafes and shops a block or two away from them. You can also always try to pick up girls in your area at malls and shopping districts like:
Mitsui Outlet Park Sendai Port
AEON Sendai Nakayama Shopping Center
Sendai Izumi Premium Outlets
Nishikigaoka Hillside Mall
Sendai Parco 2
Izumi Park Town Tapio
Chat With Girls Online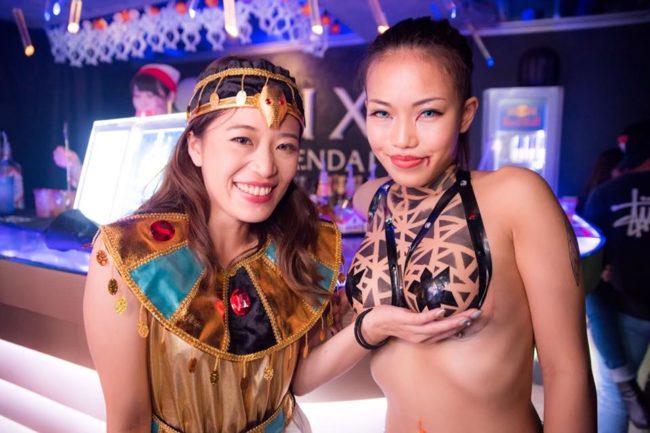 Can you believe how much the world has changed in our lifetimes? A lot of sites like to talk about the negatives but we prefer to focus on the positives and traveling to new lands has never been easier than it is right now.
A lot of guys have realized they can visit new cities and hook up with lots of girls just by being exotic. All people like to try new things and when you travel you can be a new experience to the local women.
Online dating can help out with this because it allows you to begin to meet single girls in Sendai online before you are even in their town. It used to be that when you showed up to a new city you probably didn't know anyone, but not anymore.
The best online dating site in this country is Japan Cupid and using it will definitely help you get laid. Sign up and begin to message any cute girls in Sendai you see on the site and let them know when you are coming to town.
You don't need to chat with them a ton, just enough to keep them interested. Then once you arrive start to invite the ones you like most out on date nights, and continue to use Japan Cupid to meet more girls and set up more dates for as long as you are here.
You can also search for women all over Tohoku, since not many foreigners come here they may be interested in visiting the city to meet you. Taking the time to prep for a trip will improve your odds of hooking up more than anything else, and for single men no prep is more important than this.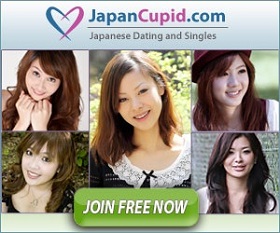 Sendai Dating Guide
Meeting single girls near you is only a small part of the equation, our Sendai dating guide can help you finish this off. Guys who hope to hook up on a date night need to make sure they show their girl a really fun time.
Begin the night by taking her to one of these romantic restaurants or cocktail bars:
After that take her to one of the above clubs in the singles nightlife section and hope your date night ends how you planned it. As you can see the Westin Sendai has a couple of really nice restaurants, staying there wouldn't be a bad idea as it would make for an easy transition back to your room.
Day Date Ideas
Girls love being outside and getting sun. Here are some good places to take advantage of nice weather together:
Aobayama Park
Tsutsujigaoka Park
Kotodai Park
Akiu Fall
Selcohome Zoo Paradise Yagiyama
You could also go check out the Uminomori Aquarium or take a tour of the Nikka Whiskey Distillery. If you want to get a sense of the culture and history of the city on your date during the day go to:
Miyagi Museum of Art
Museum of the Forest of Depths of the Earth
Sendai City Museum
Zuihoden
Sendai Castle Ruins
If you like visiting outside the box cities then try out Hiroshima or Niigata next.
Tips For Tourists & Expats
This post is almost over but now we want to share a little travel advice for any foreign men reading this. Who knows, it may help you get laid, or at least help you have a smoother trip.
The Japanese Yen trades at about 150 for every US dollar as of our most recent update. Remember to try and book a hotel near Kokubuncho if possible, being so close to the best singles nightlife in the city as well as so many restaurants and bars for a date night will help you hook up with Sendai girls.
You can use the metro system to get around town quickly and cheaply. Earlier we mentioned how the nightlife in this country can be tough to figure out for foreign men.
You may have heard of 'gaijin friendly' bars or clubs before, well if they are gaijin friendly foreign men can enter, if they aren't you can't. This sounds extremely racist in the current climate, but you just have to deal with it.
The good news is that most girls in Sendai who want to date or hook up with foreign men wouldn't be at any of the bars that aren't gaijin friendly anyways. Try to think of it as them doing you a favor and making it easier for you to track down the right type of women in your area who we are more likely to get laid with.
If you aren't sure about a place just try to enter, if they tell you no don't make a scene, move on to the next place.
Enjoy Dating Sendai Girls
OK guys, that is all we have for you today. We have to admit we don't come here often and as time goes on many of the bars and clubs we listed will probably close down.
Our readers can really help us by mentioning any closures or telling us about any new cool places so that we can keep our lists up to date for everyone. Those single women on Japan Cupid are always waiting for your messages, if you want to hook up with girls near you soon then start chatting with them today.
That wraps up our best places to meet girls in Sendai with our dating guide, enjoy your time here.