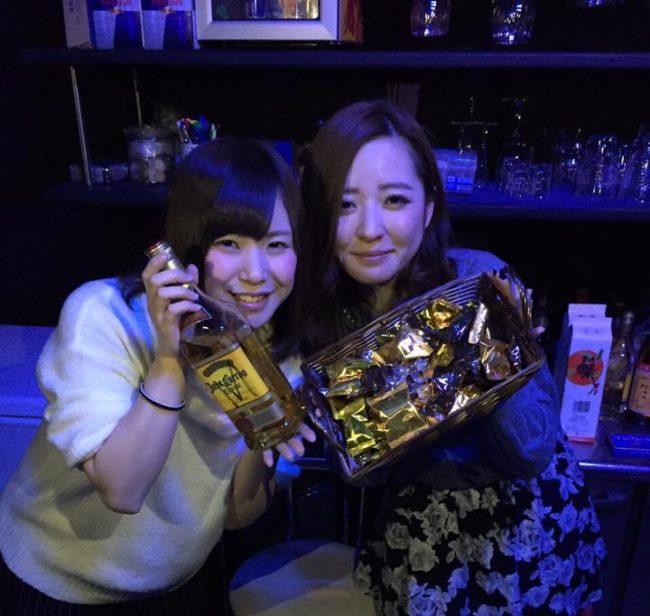 If you are looking for the best places to meet girls in Kitakyushu with a dating guide we are here to help you out. This is not a terribly easy city for foreign men to pick up single women in your area, but if you can pull it off there are some nice spots for a date night.

We will begin with the limited nightlife before transitioning to where you can meet single Kitakyushu girls during the day and how using online dating is probably your best option for hooking up quickly. Local date night ideas and lots of different things to do will also be mentioned towards the end.
There are definitely many different cultural differences here which we have discussed in all of our Japan travel guides for men, we will once again cover them in our tips for tourists and expats section.
Nightclubs & Pick Up Bars
Let's start by listing some singles bars and nightclubs to pick up Kitakyushu girls:
As mentioned this is not a city known for numerous places to party. The main area for singles nightlife would be downtown near the Kokura Station which is a place we will be mentioning many times throughout this post.
Think of it as the heart of the city and do your best to get a room as close to it as possible. That way you won't only be as close as possible to the singles nightlife in Kitakyushu to hook up with girls, but also because it will have you near the best spots for day game and date night venues as well.
Being close to so many things to see and do can not only help you find a one night stand after dark, but also it will just make your whole trip go smoother. Overall there just aren't a lot of bars or nightclubs here which can make it hard for some guys to get laid if they always rely on club game.
If that sounds like you there is a whole lot more singles nightlife in Fukuoka and it is only about an hour away.
Meet Kitakyushu Girls During The Day
We told you that the Kokura Station is going to be mentioned often, well it really thrives when discussing where to meet single Kitakyushu women during the day. There is a mall built right into it, another huge one nearby, plus numerous shops, cafes and things to do all around it.
This is a great area for day game, but with a caveat. If you don't speak any Japanese it is going to be very hard to get anything going. Just smile, be polite, and go for a number close quick.
For a full list of malls, shopping districts, and other day game areas to try and pick up girls in your area you can go to:
Aruaru City
Amu Plaza
Kaikyo Plaza
Aeon Mall Yahatahigashi
Riverwalk
Chat With Girls Online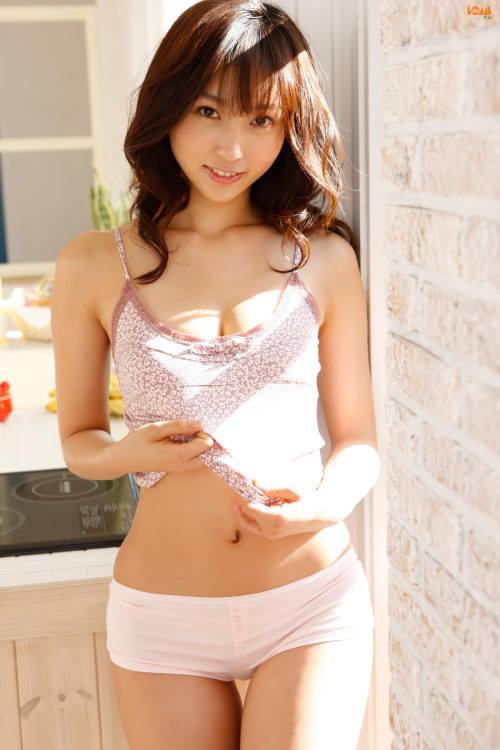 The world has changed so much in our lifetime, many things for the better while some not as much. Let's focus on the positives, traveling to new places is ridiculously easy compared to what people had to go through a hundred years ago.
A lot of single men are using this to their advantage by going to new cities where they can use their exotic factor for maximum advantage. We all like having a unique experience, well when you travel you can become that new experience to the local women.
Do you know what you can do to really compound this advantage? Online dating will allow you to meet single girls in Kitakyushu online before you are even in their town.
A couple decades ago your only option was to arrive in a new town knowing no one and hoping to find a one night stand in the nightlife, but here there just isn't a lot of nightlife. Luckily you can fly into a new city that you have never been to before with the phone numbers of twenty hot women on speed dial.
Another key advantage to online dating here is that you don't have to walk up to girls near you and have a face to face conversation when you don't speak the same language. There are good spots for day game here and the women in your area are really friendly, but if you can't talk to each other where is it going to lead?
But with online dating you can use a translator to get to know each other and do the necessary ground work to get them to open up to you. The best online dating site in this country is Japan Cupid and using it will improve your odds of getting laid more than anything else can. Sign up and begin to message any cute girls you see on the site and let them know you will be visiting them soon.
There is no need for super long chats, just enough to keep them interested. Then once you arrive start to invite the ones you like most out on date nights, and continue to use Japan Cupid to meet more girls and set up more dates for as long as you are here.
Taking the time to prep for a trip will improve your odds of hooking up with Kitakyushu girls more than anything else, and for single men no prep is more important than this. And for the local guys it can work great for you too, we are mostly just talking to the tourists because this post is written in English.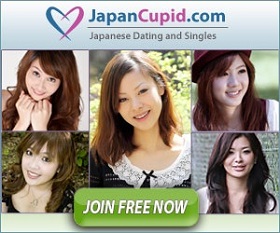 Kitakyushu Dating Guide
Meeting singles near you is a great start, but our Kitakyushu dating guide still has plenty of work to do. Getting a girl to go out with you is wonderful, but now you have to show her a good time on your date night if you hope to be hooking up soon.
Any of these romantic restaurants or cocktail bars could do the trick:
Ristorante Felice at 7-10 Amidaji-cho, Shimonoseki
Shimosone Yakiniku Tankara at 5 Chome-5-103 Shimosoneshinmachi
Takatsu at Yamaguchi, Shimonoseki, Hananocho, 13-7
B&W at 1 Chome-9-7 Osayukihigashi, Kokuraminami
Tanga Table at Bashaku, 1 Chome-5-5-25, Kokurakita
Ikinari Steak at

 

2 Chome-4-22 Uomachi, Kokurakita Ward

Reverse at 7-8 Senbamachi, Kokurakita
The Certain at

3-6-23 Kyomachi, 

Arima Bldg. 2F, Kokurakita

Tenzushi Kyomachi at 3 Chome-11-9 Kyomachi, Kokurakita Ward
Scassa Cazzi at 1 Chome-6-26 Kyomachi, Kokurakita Ward
Bar CD at

2 Chome-2-16 Buzendacho, Shimonoseki
Day Date Ideas
Try to go outside on your date during the day if you get some sun. Here are some really nice places to enjoy some nice weather together:
Kawachi Wisteria Garden
Katsuyama Park
Mount Adachi
Hiraodai Countryside Park
Itozu no Mori Zoological Park
The Kokura Station is loaded with things to do, and Mojiko Retro is another good area to explore. To get a taste of the culture on your date during the day try:
Museum of Natural History & Human History
Manga Museum
Kitakyushu Municipal Museum of Art
Toto Museum
Kokura Castle
If you can't get enough of the culture here and want to try more cities look into Sapporo, or if you have already been there consider Niigata.
Tips For Tourists & Expats
We are almost finished guys, thanks for sticking with us. Remember earlier we mentioned that the best place to book your hotel would be around the Kokura Station so you are close to the singles nightlife, date spots, day game areas and all sorts of things to do.
Having a well located place will really help you hook up with Kitakyushu girls, plus your whole trip will go smoother if you are in the right part of town. The local currency is the yen which trades at roughly 150 for every US dollar as of our most recent update.
You can use this metro map if you want to move around the city quickly and cheaply. Now let's talk about what dating girls here will be like, and the biggest issue is the language.
If you speak Japanese then great, a foreigner who can speak Japanese is going to have a very easy time setting up date nights and likely getting laid. But if you are new to the country and don't know how to speak any things will be much harder.
That is one of the reasons why we recommend Japan Cupid so highly. If the women here don't speak much English you need a translator to help you out, and you might just be able to type your way into getting laid instead of talking your way in.
How do you do this? Not by chatting about sex, just by being a polite guy who shows interest in them. Ask them questions about their lives, get them comfortable with you, and then invite them to meet you somewhere near your hotel.
Have a quick coffee, do a boring Google Translate date, and then make up a reason for them to come back to your place. If they say yes you will probably be hooking up. For the guys who want to find a wife, well, do the same thing but just take it a little slower.
Enjoy Dating Kitakyushu Girls
At this time we have talked about this town as well as we know how. Please share any of your own personal tips or correct any out of date information in the comments.
We have to admit this is not an easy city to keep up with as we don't live here and there is very little info online for us to find out when things change. That wraps up our best places to meet girls in Kitakyushu with our dating guide, enjoy your time here.