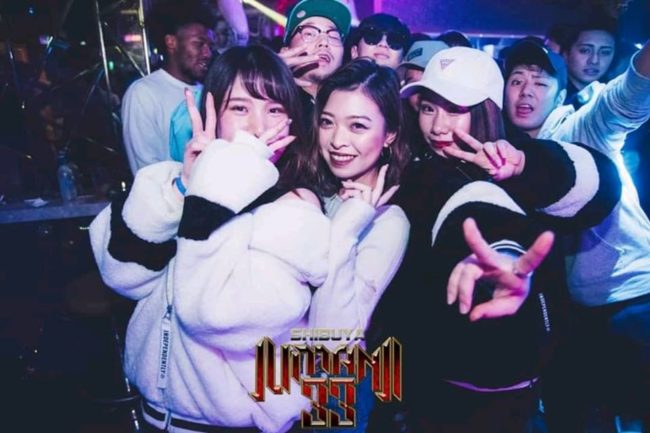 If you are looking for the best places to meet girls in Tokyo and a dating guide for this massive city then you are in luck. We have done our best to compile a great resource for any single guys that are looking to meet and hook up with some sexy Japanese ladies around town.
But this is not that easy of a guide to write, and it isn't that user friendly of a town to visit either. By most counts it is the biggest city on the planet, it has an energy that is hard to describe, and you definitely can feel that you are in a foreign country at all times.
On top of that foreigners aren't always welcome in certain local singles nightlife establishments which can make things even more difficult. There are many cultural differences here, and that is why at the end of this post we will be giving some travel and dating tips for tourists or new expats to Japan.
We know that people have short attention spans these days and may not feel like reading this full post as it is quite long, but we do suggest you check out that section if you aren't familiar with the dating customs here. Before we get to that we will cover the best places to meet single girls in Tokyo starting with the great nightlife that is available.
Roppongi and Shibuya will be the main districts for that. Then we will cover places to try and pick up women in your area during the day and how online dating can be a gold mine for you here.

Next our dating guide will take over so you know where to wine and dine any sexy ladies that you have met. Romantic restaurants, cocktail bars, karaoke, and other forms of entertainment will be mentioned.
Once you finish reading this you will be prepared as you possibly can be no matter if you just want to get laid or need to show your special someone a good night out.
Nightclubs & Pick Up Bars
Roppongi has many of the best nightclubs and singles bars to pick up girls in Tokyo like:
Then there are more places to try and hook up with sexy ladies in Shibuya:
You can find more pick up bars like Hub which has multiple locations and Watami in Shinjuku that should be filled with hot Japanese girls. Genius in Ginza and Kagurane or Warp in Shinjuku are a few more clubs that come highly recommended.
And if you are looking for singles nightlife in Yokohama or Chiba we wrote separate dating guides for both at those link.
Our advice here is going to be pretty much the same as you find on other sites around the web. If you want to hook up with girls in Tokyo who have an interest in dating foreign men Roppongi and Shibuya will be the best districts for singles nightlife.
We already listed a bunch of clubs and singles bars to search for a one night stand, but venues here close all the time and then re-open under a new name. We will do our best to keep things up to date, but if you notice we have any spots to meet girls in your area listed that are no longer open please let us know in the comments below.
This will be covered more later but remember that a bar or club needs to be gaijin friendly if foreigners are going to be allowed inside. While there are many places to party in these districts you may not be allowed entry into all of them.
Generally in our local dating guides we like to include addresses, but we don't speak a lick of Japanese and doubt most of you do either. Search on Google Maps and you can find all of these locations. Another good way to try to meet singles in Tokyo is to go to some of the meet up events you can find at that link.
We also covered trying to hook up in Osaka if you will be heading that way.
Meet Tokyo Girls During The Day
The nightlife here can be a lot of fun but it isn't for everyone. It will likely be very expensive and the whole gaijin friendly part really turns some guys off.
You can try to pick up single girls in Tokyo during the day, but being able to speak Japanese will be more important for day game since it is all about conversation. In the nightlife it can be more about alcohol and dancing.
What makes for a good day game spot? Generally you are looking for anywhere that has a lot of foot traffic with many hot women walking around. When you are talking about the most populated city in the world that won't be hard to find, and you actually need to be looking for less foot traffic not more.
The scramble crossing in Shibuya where multiple subway lines intersect is one of the busiest places you will find on the planet. More people walk through it every day then probably anywhere else, so finding local girls won't be hard. Finding good places to approach them will be the trickier part.
Our advice would be to hang out just outside of that area, don't try to run them down right in the middle of the scramble. Wait for the sexy Tokyo girls you see to walk down a quieter street or go into a shop or cafe and then try to chat them up. The area near the Tsutaya is perfect for that.
Some other places for day game could be in Asakusa which is like the old town district, or at shopping malls like:
Divercity
Solamachi
Omotesando Hills
Kitte Marunouchi
Nakano Sun Mall
Chat With Girls Online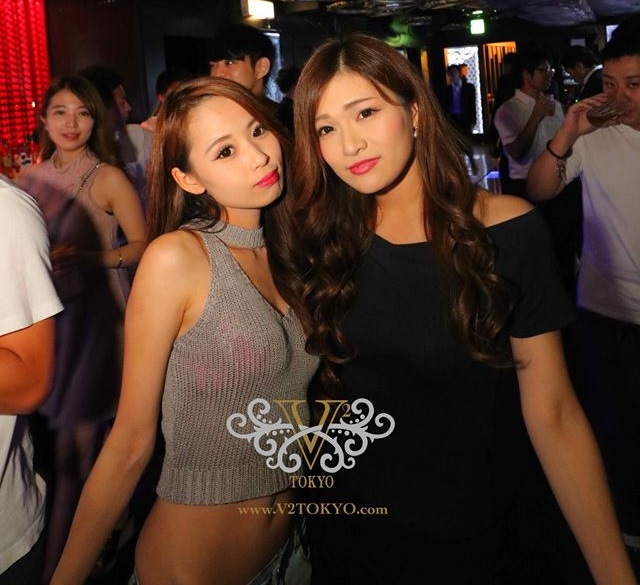 Trying to meet single girls near you in massive cities is a very love/hate type of thing. On the one hand they are all around you which is great. On the other hand you usually need to visit overcrowded places to try and pick them up which isn't really the best setting.
For singles nightlife you will need to visit Tokyo's best pick up bars and nightclubs to meet girls but they are expensive and at clubs the lines can be ridiculously long. When trying to meet women in your area during the day they will often be in transit, in a hurry, and oh ya they rarely speak English so good luck.
Using Japan Cupid can definitely help out your cause. Instead of being out in a bee hive trying to locate the queen you can sit in the quiet and comfort of your own home and chat with girls online.
There is even a built in translator if you choose one of the premium packages, in some countries the premium package won't help out much, but a translator is very useful here. We assume most of our readers are English speakers, don't know the local language, and may even be reading this before they arrive in Japan.
If so you can start to chat with women online before your trip or move and show up with lots of progress already made which will really increase your chances of getting laid. Or if you are in town now and have been struggling to pick up ladies in Tokyo using Japan Cupid may help you hook up tonight or this weekend.
In this current day and age we are all obsessed with using technology to save us time. When it comes to hooking up online dating sites can save you more time than anything else.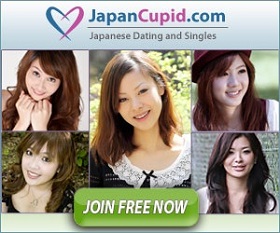 Bad Places To Meet Women
We are not going to go too in depth on this but there are some places that local guys go to meet women that we think most of our readers will not like. These are various forms of hostess bars, karaoke bars, and then there is compensated dating.
These are common in many places around Asia and they are very popular in Japan. They all boil down to you paying money to spend time with a pretty girl, but they are almost always just a fantasy world.
At the hostess and karaoke bars you pay to sit, drink, chat, or sing with some sexy ladies who will flirt with you and make you feel like a big shot. But at the end of the night you are almost never going to get laid.
When it comes to compensated dating it is exactly what it sounds like, you compensate Tokyo girls to go on dates with you. That means you pay a fee to find a date, then pay for their dinner, and often give them a tip before you go home empty handed.
Over the course of time surely guys have slept with some of these women, heck there might even be a fairy tail romance or two that ended in marriage. But we have already laid out much better options for you, and you should avoid hostess bars and compensated dating if you actually hope to hook up.
Tokyo Dating Guide
Now that we have covered some bad and good places to meet single girls near you our Tokyo dating guide is going to take over. There are plenty of nice romantic restaurants, cocktail bars, and other creative date ideas for you to try out.
Lets start with some good date night options like:
This will sound a bit hypocritical for a second but hear us out. We just said to avoid karaoke bars, but we meant to avoid trying to pick up girls at Tokyo karaoke bars.
For a date they can be one of your best options to show Japanese ladies a good time. Most Asian girls would list singing and dancing among their favorite activities, throw in some alcoholic drinks and after your date they will be in as good of a mood as you could ever get them in.
Karaoke Kan and Shidax are a couple of good family style karaoke bars that each have multiple locations in the city.
Day Date Ideas
For day date ideas if you want to visit some of the main touristy places you could head to:
Meiji-Jingu Shrine
Sensoji Temple
Mori Digital Art Museum
Yayoi Kusama Museum
National Museum
Tokyo Tower
There are also many good traditional tea ceremonies that can be good for a date. Many girls would love seeing the animals at the Ueno Zoo.
If you want to get outside and enjoy a nice afternoon visit:
Onsen Hot Springs
Yogoi Park
Ueno Park
Shinjuku Gyoen Garden
The Anato No Warehouse is one town over in Kawasaki but it is a really unique arcade that is worth checking out. If you are looking for a good lunch date with your Tokyo girl take her to get sushi at Daiwa in the Tsukiji Fishmarket.
For a weekend getaway maybe head to Nagoya, or if you just want to go somewhere close try out Saitama.
Tips For Tourists & New Expats
Now lets give some travel and dating tips for any tourists or new expats to this city. Like we mentioned before we assume that the vast majority of our readers fall under that category.
English is not widely spoken which can make picking up single Tokyo girls pretty hard. When you do try to chat with them speak slowly, try to use small words, and have a smile on your face.
Remember that in Japanese culture you always want to be smiling and happy. The women in your area may not understand your words, but if you put off a bad vibe they will know it and won't feel comfortable around you.
We talked about how some bars may not be gaijin friendly, they will let you know when you walk up to the door whether you will be allowed to enter or not. If the answer is no don't worry, there are plenty of places where foreigners are allowed and you should be fine in any that are listed in this Tokyo dating guide.
Try to get a hotel near Roppongi if you can. The prices will be higher here, but it will be a whole lot more convenient. Shibuya would be the second best area to stay if you want to party and hook up in the nightlife. Speaking of prices the local currency is the yen and at the time of our last update you get around 150 for every dollar, this link has the current exchange rate.
If you plan on traveling around the city familiarize yourself with the subway system, that map will make things a lot easier on you. Traffic can be very bad, even if the subways are overcrowded they will save you a lot of time.
When it comes to trying to hook up with girls in Tokyo just politely approach them with a smile on your face and have a simple chat. If you are still talking with them five or ten minutes later then you know they do have some interest.
Invite them to venue change and head to another bar, grab one drink, and then ask them to leave with you. Keep a casual conversation going and walk to a nearby love motel or your room. If they go inside with you then you will almost certainly be getting laid.
Enjoy Dating Tokyo Girls
This is another city with an extremely high ceiling but also a pretty low floor. The high ceiling is that you could hook up with some very sexy ladies and have the time of your life.
The low floor is that you could spend a lot of money and end up not getting laid. Dating and hooking up are high variance games, but the more local single women you talk to the more success you are going to have. Remember to use Japan Cupid to pipeline before you arrive in town or to set up some dates when you are already here.
That wraps up our best places to meet girls in Tokyo and our dating guide, enjoy your time here.