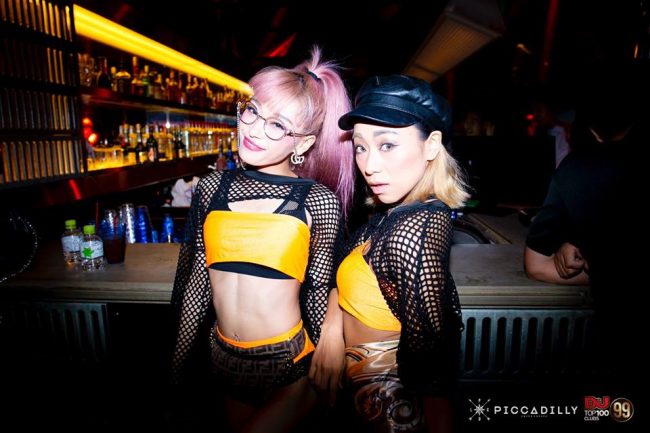 If you are looking for the best places to meet girls in Osaka with a dating guide then you have come to the right place. Spots to pick up single women and things to do on your date night will be fully covered here.
We expect the vast majority of our readers to be foreign men since this post is in English. Towards the end there is a section with travel tips plus advice on how to date Japanese women and hook up that we highly suggest you stick around for.
We will probably be covering a lot of the dating culture stuff along the way, but at the end it will get its own section. Before that we will start with the best nightclubs and singles bars to pick up single girls in Osaka.

After the nightlife we will talk about meeting women in your area during the day and online dating which can work very well. From there we will be pivoting to our date night guide.
This is where we list the best romantic restaurants, cocktail bars, and other fun activities to do on your date night or an afternoon meet up. Don't forget to stick around for the end though, if you are new in town that info will be as valuable as anything.
We tried to do our best with the addresses here, there will be a local map at the end because deciphering where to go here can be tricky.
Nightclubs & Pick Up Bars
If you are only here to find a list of nightclubs and pick up bars to meet single girls in Osaka try out one of these:
Going out in Japan can be tricky for a gaijin. Do you know what gaijin means? It is the local word for foreigners and there are many places around the nightlife that are not 'gaijin friendly' which basically means you won't be allowed to enter.
If you know how to speak Japanese or are with a big group of locals you might get in, but if you show up solo and only speak English your chances are slim. Don't worry, there are plenty of gaijin friendly singles bars in your area and we just listed them for you.
With that said we aren't going to 100% guarantee that you can get into all of the above, there really are no guarantees here. If you ever are trying to get into a place that doesn't look gaijin friendly try to speak a few words of Japanese and maybe offer a tip if you really want to go inside.
The good news is that the Osaka girls who want to hook up with foreign men won't be in a non gaijin friendly bar anyways so it really doesn't hinder your chance to get laid. The main singles nightlife area is Namba and many of the above spots we listed will be found there.
You can also find more nightlife and places to party in nearby Minami, in Shinsaibashi, or over in Umeda. You will certainly find more places to party with girls in Tokyo, but you won't be lacking for nightlife here either.
Meet Osaka Girls During The Day
Day game can be a very time consuming process even in the most fertile hunting grounds. If you are trying to meet women during the day in perfect conditions it still could take hours and you might go home with nothing.
Before you try to pick up girls in Osaka during the day ask yourself this: do you speak Japanese? Because most women in your area are not going to speak English well and day game is all about having a conversation.
If you do speak the local language then you might have good success and could potentially get laid if everything goes right. If you don't then you probably will just be wasting your time. For those that do want to try hit up one of these malls or shopping districts:
Osaka Castle Park Center
Rinku Premium Outlets
Universal Citywalk Osaka
Sennichimae Doguyasuji Shotengai
You can also try to pick up women in Osaka around busy subway stops like Namba. Don't be right at the most crowded areas, but walk a street or two away from them and look in cafes or shops in those areas.
Chat With Girls Online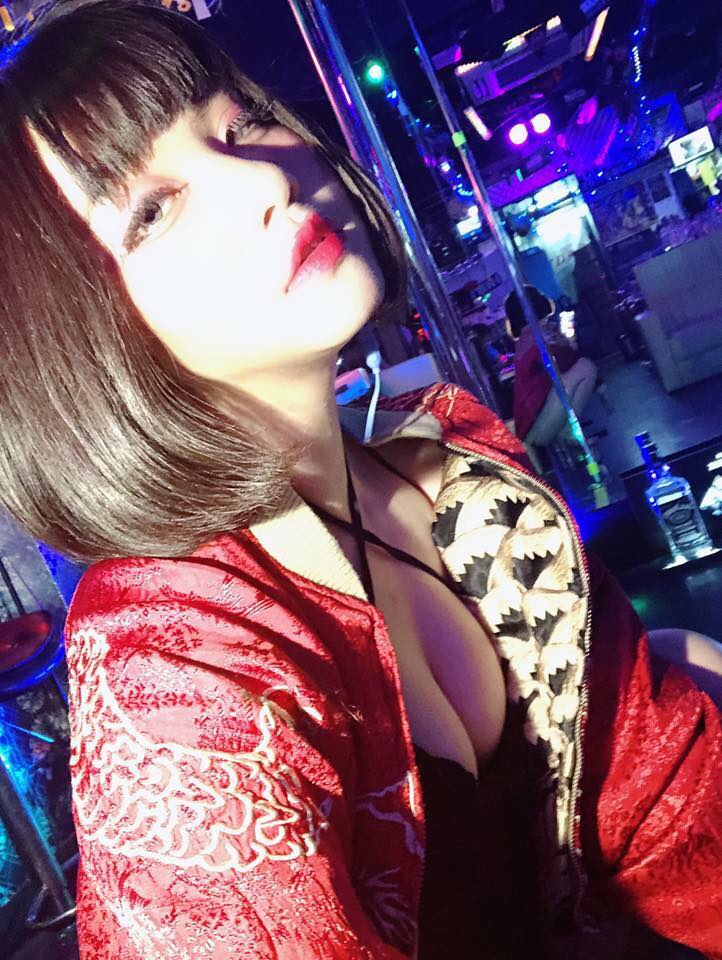 So far this local dating guide hasn't sounded very promising has it? Some singles bars may not even let gaijin in and if you don't speak the local language day game probably won't work.
Poor foreign men, what are they supposed to do here? It really isn't that bad, you can hook up with girls at nightclubs or bars if you happen to be in the right place at the right time.
But why put it all up to luck when you can take your destiny into your own hands? Japan Cupid is the best online dating site in the country and there are many single girls in Osaka that want to date foreign men who are using it.
In fact many women here sign up because they want to try to meet gaijin and don't know where else to go to do it. Traveling here is a lot like most other countries, some of the women won't have any interest in foreigners at all.
Others might have a little interest, but then there are some who will only want to date foreign men. Obviously these are going to be the easiest girls in Osaka to hook up with and many of them will be on Japan Cupid.
Set up a profile and start sending out messages before you arrive in town and you will have some dates ready and waiting for your plane to land. They even offer a translator right there in the chat to make things easier for you. The speed of online dating will make it so much more likely that you get laid when here.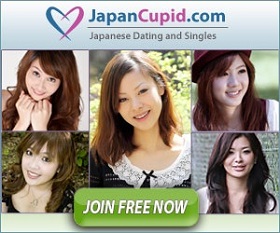 Osaka Dating Guide
Now that you are fully caught up on the best places and ways to meet single girls near you our Osaka dating guide needs to take control of this post. If you follow the above advice you will get some women to agree to go out with you, now you have to show them a good time.
The easiest way to do that will be to visit one of these romantic restaurants or cocktail bars on your date night:
That hot dog and karaoke bar may look out of place, but women in Osaka will love doing karaoke on a date night. There are plenty of other bars around that will offer it, just make sure you choose the right one and not one that has girls working as hostesses inside.
A good way to keep things casual on your date night would be to go to Ror Comedy Club.
Day Date Ideas
We always suggest to spend your day date outdoors if at all possible. A sunny day is a great mood booster so head to one of these nice parks or places with natural beauty:
Tennoji Park
Osaka Castle Park Center
Nakanoshima Rose Garden
Kema Sakuranomiya Park
Sakuya Konohana Kan
The Osaka Aquarium Kaiyukancan also make for a perfect casual day date, or you can get amazing views of the city from the Floating Garden Observatory on top of the Umeda Sky Building. If you wanted to do something more mature try out museums like:
Osaka Museum of History
National Museum of Art
Mint Museum
Science Museum
Nagoya would make for a good weekend trip with a special lady, or if you have been there a few times and never visited Sendai check it out instead.
Tips For Tourists & Expats
If you are traveling to Japan and don't understand the dating culture yet this will be the most important section so far. First lets get the boring travel talk out of the way, many consider Namba to be the center of the city and it will be a good home base.
There are subway stops right there, plus it is a good area for singles nightlife and plenty of date spots can be found nearby. It isn't the cheapest part of town but you can get a good rate on your hotel if you book online through Agoda. This is a pretty hectic area, though if you just came from the bustling streets of Tokyo it will seem calm in comparison.
The currency is the yen and you get about 150 for every $1 USD as of our last update. The dating and hook up culture in Osaka is much more important, that whole gaijin thing can really mess with some guys.
It probably won't even come up and if it does don't let it get you down. Some businesses don't like to let foreigners in because it might cause a Japanese guy to 'lose face' if they are spoken to in English and can't reply.
As most know in Japan losing face is a huge deal, that rich local customer may never go back to their establishment again. Like we said, no big deal just move on to the next spot if you get rejected at the door.
We talked about this in the online dating section but some Japanese women really want to date foreign men. They don't all hate gaijin that is for sure. You can often find some of these local girls in Osaka meet up events like that one or this one.
Just remember that usually you will see the same women at these and they get around the block. As far as dating these girls goes if they like you then you are in a great position to hook up.
Be a gentleman, smile a lot, and speak slowly. That may sound overly simple but if they will agree to meet you most of your work has already been done.
Now you just need to show them you aren't a creep and think of an excuse to go back to your room. If they say yes then it is very likely you will get laid. We realize addresses can be a bit confusing here so here is a map with the best local pick up and date spots around the city.
Enjoy Dating Osaka Girls
Japan can be a tricky country for a first time visitor but if you follow the advice here you will have a great chance of hooking up or finding something more serious. Visit the gaijin friendly singles bars or meet women near you on Japan Cupid and you will find a dance partner in no time.
That wraps up our best places to meet girls in Osaka and our dating guide, enjoy your time here.