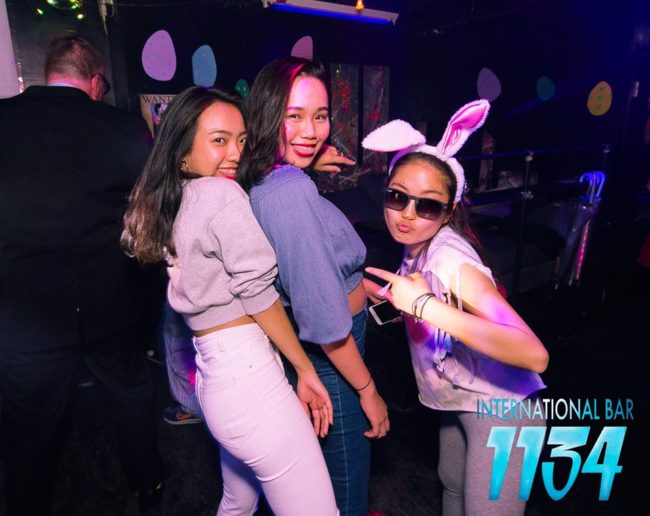 If you are looking for the best places to meet girls in Kobe with a dating guide then we have all the info you desire. It will only take a few minutes of your time for you to learn where to pick up single women in your area and about some great ideas for a date as well.

The nightlife will be our starting point, then we will cover meeting single Kobe girls during the day or by using online dating sites. Date night spots and fun things to do during the day will also be covered.
At the end we will give share some quick travel tips and talk about the Japanese dating customs as well. Whether you want to hook up or find a long term girlfriend all the info you need is coming now.
Nightclubs & Pick Up Bars
Lets begin with a list of the best nightclubs and singles bars to pick up Kobe girls:
Bar Le Salon at 2F, 2-14-13 Nakayamatedori, Chuo
Great Blue at 5-5-29 Konno-cho, Chuo
Moon-Lite at 650-0023 Hyogo, Chuo
International Bar 1134 at 1 Chome-2-1 Nakayamatedori
Laguna at 2 Chome-4-24 Yamamotodori, Chuo
Larus Kobe at 1-5-1 Kitanagasadori, Chuo
Sone at 1 Chome-24-10 Nakayamatedori, Chuo
Alchemy at 3 Chome-5-5 Kitanagasadori, Chuo
Garage Paradise at the Kobe Yamashita Bldg
Café 45 in Hyogo Prefecture near Sannomiya Station
Midnight at 5th Floor 1 Chome-21-15 Kitanagasadori, Chuo
The Avery`s at 1F, 1-10-9 Kitanagasadori, Chuo
Denial at 1 Chome-5-4 Shimoyamatedori, Chuo Ward
The Rock – Aussie Bar & Grill at 3 Chome-11-10 Kanoch
We also want to talk about the singles nightlife here for a bit. Most will tell you that there are more bars to try and hook up with women in Osaka so you may want to take the train over that way if you plan to party and look for a one night stand.
But you can still find some cool pick up bars here, many of which are located in and around Sannomiya. This would be the main area for bars and singles nightlife in Kobe to hook up with girls, if you plan to do a lot of partying and hope to get laid stay in that part of town.
If you are new to Japan some bars may not be 'gaijin friendly' which means foreigners cannot enter. You should not have any problems at the ones we listed, but if you do don't sweat it and just move on to the next.
Meet Kobe Girls During The Day
If you don't speak any Japanese then meeting single women in Kobe during the day will be pretty hard. At least in a singles bar or club you can try to get them to dance and pick them up that way.
Day game on the street is all about conversation, and you shouldn't expect them to speak much English. If you do want to try then hang out a block or two away from busy subway stations as they will be coming and going in those areas all day and evening.
Or try to pick up Kobe girls at malls or in shopping areas like:
Sun Center Plaza
Mint Kobe
Duo Kobe
Kobe Sand Premium Outlets
SOGO
Chat With Girls Online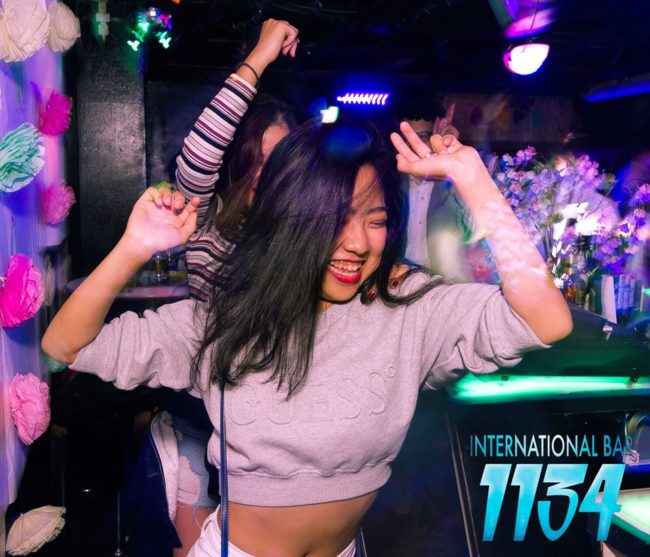 Japanese culture is very conservative and revolves around 'not losing face. That is why you won't hear any raised voices or see people arguing.
Well many of the Japanese women near you also don't want to lose face by being seen leaving the bar for a one night stand with a foreign man she just met. Some won't care, but many will feel shame and worry about gossip.
That doesn't mean there aren't thousands of girls in Kobe who want to date foreign men, and plenty who just want to hook up. Many turn to Japan Cupid to try to meet them, it is the biggest and best online dating site in the country.
Since not too many foreign men visit this city it won't be that hard for you to set up date nights. We suggest you sign up for Japan Cupid a couple weeks before your trip to start to get the ball rolling.
By the time you arrive you should have plenty of contacts made and can start going on dates your first nights in town. If you wait until you arrive to try to pick up girls at bars in your area then who knows how it will go.
You should pipeline for all of the cities in the country you will be visiting to improve your chances of getting laid or finding something more long term.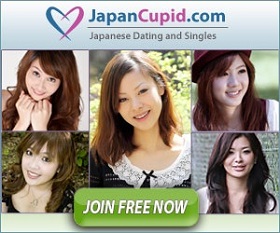 Kobe Dating Guide
We just covered more than enough ways to meet single women near you, now our Kobe dating guide needs to take over. Once you get a girl to go out with you it is up to you to show her a good time.
Try taking her to one of these nice cocktail bars or romantic restaurants on your date night:
After your meal go party in the bars and nightlife around Sannomiya or see a live show at the Art Village Center.
Day Date Ideas
If you want to take a day date with a little class bring her to museums and landmarks like:
Hyogo Prefectural Museum of Art
Himeji Castle
UCC Coffee Museum
Great Hanshin-Awaji Earthquake Memorial
Or if the weather is nice take advantage of a sunny day at one of these beautiful locations:
Meriken Park
Maiko Park
Kobe City Arboretum
Suma Seaside Park
Harborland also has lots of entertaining stuff to do. You may want to look into our Kyoto dating guide as well. It is only about an hour away and can make for a good weekend getaway.
You may also be interested in visiting the best beach in Japan in Okinawa.
Tips For Tourists & Expats
We aren't going to go full Fodor's Travel on you here but we do have some things to mention. Japan has great public transportation, you can check out the subway map for this city here.
The local currency is the yen and you get roughly 150 per USD as of our last update. We mentioned gaijin friendly bars before, if you know how to speak some Japanese or show up with locals you might be allowed in.
Generally speaking single women in Kobe who want to meet foreign men won't be hanging out at bars that aren't gaijin friendly anyways. If they wanted to meet or hook up with gaijin they know where to go.
Expect English levels to be very low, the more of the local language you can speak the better your chances. As far as the dating and hook up customs in Japan go just remember that whole losing face thing we mentioned before.
Don't raise your voice, don't argue, just smile and be polite. If a girl agrees to go on a date with you then she probably really likes foreigners, you don't really need to win her over you just need to not mess it up.
Here is a map of the best date and pick up spots around town. We tried to do our best with addresses but it wasn't easy, try to book a centrally located hotel to increase your chances of getting laid.
Enjoy Dating Kobe Girls
Japan can be a really fun country to visit, but it is also a different world. Hopefully after reading all of the above you will be more prepared and have a higher chance of success no matter if that means hooking up or finding something more long term.
Don't forget to meet single women near you on Japan Cupid before you arrive. That wraps up our best places to meet girls in Kobe with our dating guide, enjoy your time here.