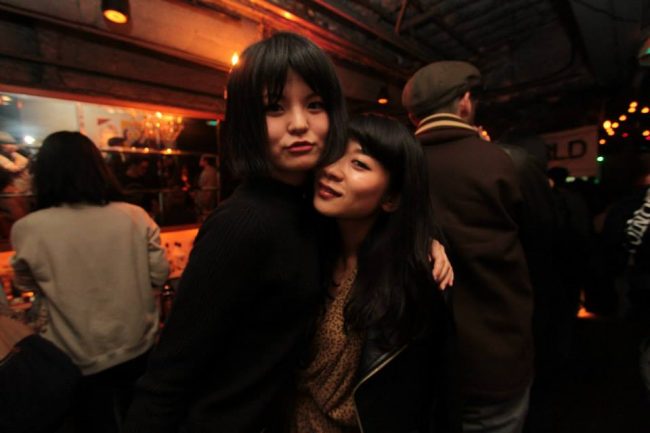 If you are looking for the best places to meet girls in Hiroshima with a dating guide then you have found the right post. In no time we will break down all of the best spots to pick up single women in your area and also some great ideas for your date nights.

We always like to begin with the nightlife and here that means we will start with the Nagarekawa District. After all the best places to try and hook up after dark are covered we will move on to meeting single Hiroshima girls during the day and also how to use online dating sites for maximum results.
Local date night ideas and all kinds of things to do during the day will also be mentioned. At the end we will even have some quick travel tips for guys who are new to trying to pick up Japanese women.
Nightclubs & Pick Up Bars
While not in any particular order here is a list of some of the best singles bars and nightclubs to pick up Hiroshima girls:
The main area for singles nightlife is Nagarekawa, and this is like a one stop shop for adult entertainment. A couple of particular streets of interest are going to be Chuo Dori and Yagenbori Dori.
You will find the best nightclubs in the city where Hiroshima girls go to hook up, more singles bars than you could imagine, tons of restaurants for a date night, and some red light activities. If you like to stay in the main nightlife area in a city then this is certainly it. The more time you spend partying here the more your chances of getting laid will increase.
With partying or trying to find a one night stand in the Japanese nightlife there are a couple of things you do need to remember. We will briefly hit on them both now, and then discuss them again later in the travel section.
The first is that not all bars or clubs are going to be 'gaijin friendly' which basically means not all will allow foreign men to enter. Gaijin is the world for foreigners, if a place is gaijin friendly you can go in, if it isn't you can't.
Second, this is the main Hiroshima red light area where you will find things like strip clubs hostess bars, bars with prostitutes, and even erotic massage. There will be many touts out on the street, some will be inviting you into various establishments and if you don't speak Japanese it may not be easy to figure out what is what.
Another thing to point out is that bars and nightclubs here have a really high turnover rate, especially the clubs. We will do our best to keep the list updated, but if you know that any place shut down please inform us in the comments. That is no different than what you find in the Tokyo nightlife.
Oh ya, and we did our best with addresses here but it wasn't easy. We will be including a pick up spot and date night map later on to help you figure out where everything is.
Meet Hiroshima Girls During The Day
Once again Nagarekawa is going to be the main place to meet girls near you in Hiroshima during the day, particularly along Hondori Street. There are so many things to do in the area that women will be around sun up or down.
Areas around major subway stops can also be good for day game, or you can always try to meet single women at other malls and shopping districts like:
Aeon Mall Hiroshima Gion
LABI Yamada
Asse
Sunmall
LECT
Chat With Girls Online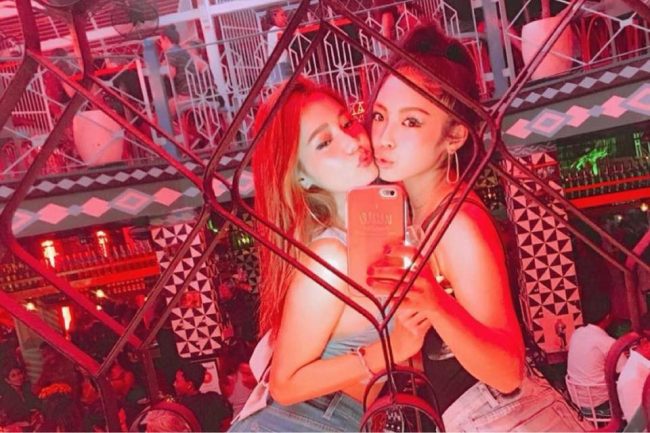 Any time you travel there will be some things in your favor while others are not. The main positive is that the foreigner from another country makes single women curious, some will want to date him and others may just want to hook up and have a new experience.
On the other end of the spectrum communication might be really hard, especially in a country like this one. Plus when you are just getting to a new city and don't know anyone or the lay of the land it isn't always easy to just jump into the game and make things happen.
That is where Japan Cupid can really help foreign men, however local guys don't need to worry it will work great for you as well. This is the biggest dating site in the country and will allow you to start to meet single girls in Hiroshima online before you even get on the plane.
You can chat, do a video call, and get to know them so that by the time you finally meet they are already warmed up to you. Japan Cupid will have all types of women, most will be looking for a husband but others will be on there just because they need to get laid.
In fact many Japanese women in your area will use this site because they have an interest in foreign men but aren't really sure where to meet them, or they are too shy to hang out in a Gaijin bar looking for them. If you are traveling around the country and hoping to hook up along the way you won't find a better wingman.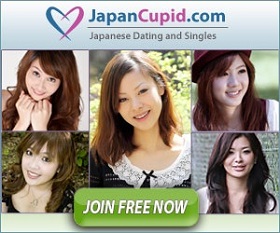 Hiroshima Dating Guide
We just fully covered all of the best ways to meet singles near you so that shouldn't be much of an issue. Now it is up to our Hiroshima dating guide to inform you on how to show a girl a good time in this city.
Here are some of the finest romantic restaurants or cocktail bars in town:
A cool place to go on your Hiroshima date night would be the Okonomiyaki Village which has 25 restaurants all in one building! After dinner and drinks just go to the Nagarekawa nightlife district where you will always be able to find things to do.
Day Date Ideas
Getting out to enjoy a sunny day is always advisable if you can. There are plenty of options to spend a day outdoors together here like:
Hijiyama Park
Momijidani Park
Shukkeien Garden
Hiroshima Botanical Gardens
Many girls would love seeing the animals at the Asa Zoo. You can take a quick trip over to Itsushukima Island where you will find many cool temples and lots of nature, or head to the Hiroshima Castle. More cool landmarks and museums around the city are:
Hiroshima Prefectural Art Museum
Hiroshima Peace Memorial Museum
City Museum of Contemporary Art
Shinshoji Zen Museum and Gardens
Kosanji Temple
Koriyakushi Temple
For a weekend getaway maybe head to Osaka, or try out Yokohama if you usually skip it when you are in the capital.
Tips For Tourists & Expats
We don't have a ton more to share but there are some other things you could know to make your trip go a little smoother. The local currency is the yen and you get a little under 150 for every USD at the time of our most recent update.
Remember to try and get a hotel near the Nagarekawa nightlife district if partying and hooking up are on your mind. With so many places to meet single girls near you and spots for a date night you may never even need to go anywhere else around the city.
If you do you can find a map of the Electric Railway at that link. Nightlife in Japan can be a lot of fun, but it is also different than most places.
We talked about some bars being gaijin friendly or not gaijin friendly earlier. Some guys will get really pissed off at this but there is no reason too. With so many other singles bars to choose from if one doesn't let you in just find another.
Some girls in Hiroshima will really want to date or hook up with foreign men, and they won't be hanging out in any non gaijin friendly establishments. Also, there will be some prostitution in the Nagarekawa nightlife area, but it will be pretty easy to avoid.
Basically just ignore any touts who walk up to you on the street, and if a place is charging you a lot to enter and it isn't a known popular nightclub then you might just be in the wrong spot.
Enjoy Dating Hiroshima Girls
We love cities where there is one distinct nightlife district and you certainly have that with Nagarekawa. It makes planning your trip so much easier, just stay near it and spend a lot of time there if you want your chances of getting laid to skyrocket.
Plus don't forget about all of the single women in your area using Japan Cupid, some of which are just looking to hook up with foreign men. That wraps up our best places to meet girls in Hiroshima with our dating guide, enjoy your time here.