If you are looking for the best places to meet girls in Sao Luis with a dating guide then we have got your back. Those who have a few minutes to spare will learn all about where to pick up single women in your area as well as where to have a great date night together.

Trying to hook up in the nightlife is how we will begin before pivoting to meeting single Sao Luis girls during the day and our favorite online dating site to use in this country. Date night spots and a lengthy list of stuff to do together all throughout the day will be covered as we go along.
You can look through more of our city guides for meeting local Brazilian women at this link.
Nightclubs & Pick Up Bars
Here is our list of the best singles bars and nightclubs to pick up Sao Luis girls:
There are a couple of main areas for singles nightlife here and fortunately they are pretty close to each other. Reviver in Centro Historico can be a great place to try and hook up with Sao Luis girls after dark.
There is a lot more singles nightlife to the North in Ponta do Farol and along Avenida Litorânea by the coast. Both Reviver and Ponta do Farol would be great places to get a hotel room for tourists that are reading this and wondering how to get laid while here.
You pretty much want to stay as close to the coast on the Northwest side of town as you can. It may not be the cheapest place to stay but it is where you find most of the singles nightlife and also the safest part of town.
Don't be surprised if there are some freelance prostitutes at Sao Luis bars and clubs which is a common thing in this part of the world and it is best to know that going in. You may not find world class nightclubs here like you do in Rio de Janeiro or Sao Paulo, but there is still plenty of fun to be had.
Meet Sao Luis Girls During The Day
Centro Historico should always have plenty of single Sao Luis women walking around throughout the day. Same with Ponta do Farol, but even though these are nicer and safer areas of town you still may want to limit your time on the streets as much as possible.
A few beaches you can try to meet girls in your area at are Calhau, San Marcos, and Ponta d'Areia. And then you also can try at malls like:
Shopping da llha
Rio Anil Shopping
Sao Luis Center
Golden Shopping Calhau
Sao Luis Shopping
Chat With Girls Online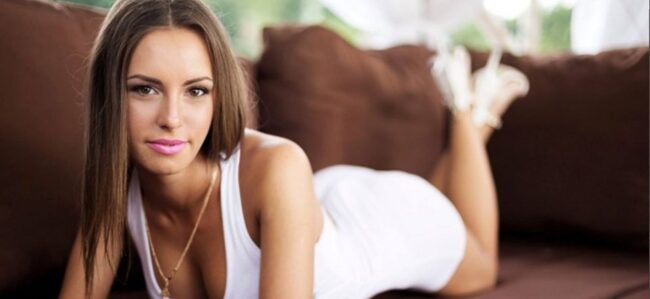 It seems pretty fair to say that our society has gotten a little strange recently. Phones and social media are kind of running the world right now and we are all trying to adapt to the new normal.
You have probably figured out that Sao Luis girls rarely notice their DM's, all they really care about is how many followers they have and how many likes their last selfie got. When they only go to bars or nightclubs to get more 'content' for their followers and aren't thinking about getting laid that makes things pretty hard on us.
To be fair things aren't all negative and you can actually find girls near you online who want to hook up if you know where to look. The best dating site to use here is Brazil Cupid and it can work great no matter what your goals are.
With so many local single women using the site there are plenty who want serious dating, while many others just want to hook up and have some fun. Given how anti-social the world has become online dating is a great way to get the attention of girls in your area in a low stress environment.
The bars and nightclubs are always a place to try and pick up Sao Luis girls and we aren't saying you shouldn't try them, but why not use all the weapons in your arsenal? Brazil Cupid can help you get in contact with so many girls in such a short amount of time, and never forget that dating is a numbers game.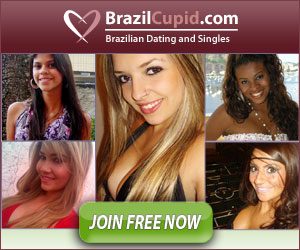 Sao Luis Dating Guide
At this point you should have some confidence about meeting single girls near you so this Sao Luis dating guide is going to move on to what comes next. Hooking up only happens if you show her a great time.
Any of these romantic restaurants and cocktail bars can work great for a local date night:
There are a few different strategies to take after dinner like partying in the nightlife, finding a secluded spot on the beach, or taking her to see a live performance at Teatro Arthur Azevedo on your date night.
Day Date Ideas
Being outdoors on a sunny day is always a solid option. Here are some good places to take advantage of nice weather outdoors together:
Parque Estadual do Bacanga
Parque Botanico da Vale
Parque Estadual do Sitio do Rangedor
Praca da Lagoa Da Jansen
Of course you have the beaches like Calhau, San Marcos, and Ponta d'Areia on days when it is really warm. There are plenty of ecotours into the rainforest that you could take, or get a better sense of the history of the region by visiting:
Museu Historico e Artistico do Maranhao
Cafua das Merces
Museum Of Visual Arts
Reggae Museum
Sao Luiz Historical Center
Palace of the Lions
Fountain of Stones
Take her on a trip to Porto Alegre if you want her to really like you.
Enjoy Dating Sao Luis Girls
For the time being that is all we have to share but we will continue to update this every few months. If you have any special tips or want to correct any out of date information here please use the comments to do so.
Brazil Cupid is going to be the quickest way to contact lots of single women near you, and the more you are chatting with the more you will hook up with. That wraps up our best places to meet girls in Sao Luis with our dating guide, enjoy your time here.