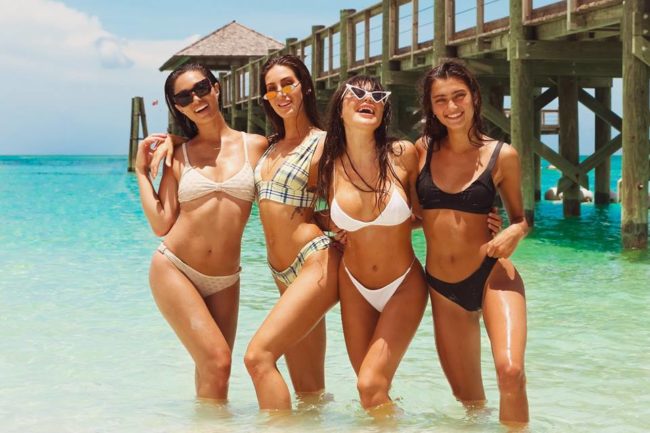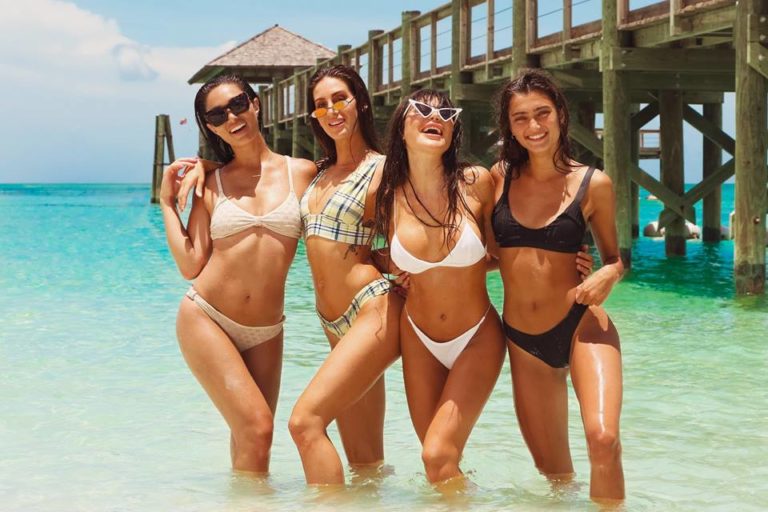 If you are looking for the best places to meet girls in Nassau with a dating guide then you have come to the right place. There are plenty of spots to pick up single women here and an abundance of things to do on a date night.

Local nightlife will be the starting point of this post, then we will move on to meeting single Nassau girls when the sun is still out and talk about the best dating site to use. Date night ideas and numerous casual options for things to do during the day will also be discussed.
We have covered trying to hook up at many cities in the Caribbean before, this one in the Bahamas is quite similar.
Nightclubs & Pick Up Bars
Here is a quick a list of the best singles bars and nightclubs to pick up Nassau girls:
The main area for singles nightlife would be along the waterfront downtown and across the bridge on Paradise Island. This is where the nicest nightclubs are, as well as many of the top pick up bars to search for a one night stand.
If partying and trying to get laid is on your agenda then getting a hotel in this area will certainly improve your chances. If you find a Nassau girl who wants to hook up she might change her mind if you ask her to hop in a taxi to the other side of the island.
If you have a room right by where you met her it will be a lot easier for her to say yes. You can also find good singles nightlife in Punta Cana and you may want to consider heading there next.
Meet Nassau Girls During The Day
We always like to say don't overthink day game in a beach town. Women take really long flights to get here to spend time at the beautiful beaches, so go where you know they will be.
Some of the top beaches to pick up girls could be:
Cabbage Beach
Cable Beach
Montagu Beach
Love Beach
Saunders Beach
Jaws Beach
Caves Beach
You can also find some pool parties like SLS Baha Mar, Melia Nassau Beach, and at Atlantis. Another option would be to meet single ladies at malls and shopping districts like:
SouthWest Plaza
Mall at Marathon
Crystal Court Shops
Marathon Mall
Harbour Bay Shopping Centre
Chat With Girls Online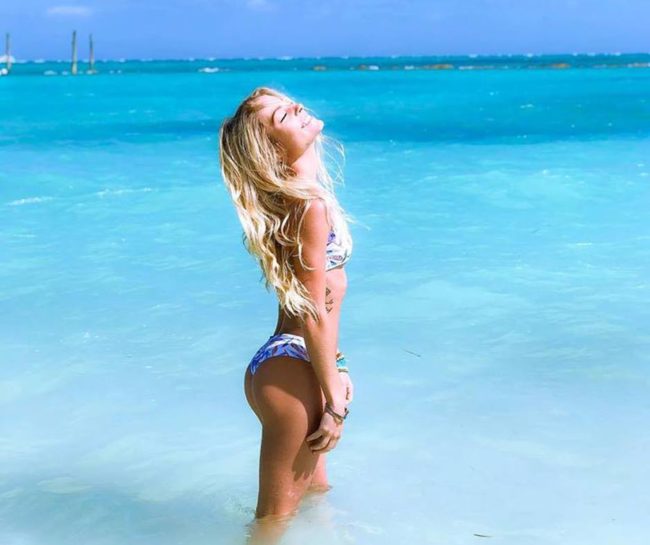 Is it just us or is the whole dating and hook up scene a bit weird right now? People don't seem to mingle as much as they used to, instead we are all buried in our phones.
When you go out to a bar or club don't you often see different groups standing around or dancing together? Wasn't the point of singles nightlife to meet new people?
Currently it feels like many people only go out so they can show off to their fake friends on social media. If a girl doesn't post a video of herself twerking at a club at least once a weekend everyone might think she has no life.
Sure, the modern times are a bit weird but don't sweat it, Nassau girls are hooking up just as much as ever. The most important thing now is to find a way onto their phone but that is not always easy.
Any guy who has tried sending out direct messages on Instagram knows that those almost never get seen. You really need to use dating sites, when single women take the time to sign up to them they are showing that they really are ready to meet up.
So what is the best dating site to meet girls in the Bahamas online? Caribbean Cupid, the top dating site for all of the islands in the region.
At night or on the beach you can spend time hoping to hook up with girls who visit Nassau for a vacation and if your timing is right then that may work. But what if there aren't many single women in your area on a trip while you are here?
What if most groups are already coupled up? What if there are way more guys around which is often common in singles nightlife spots.
Using Caribbean Cupid to pipeline before or during your trip will give you the maximum chance to find what you are looking for when you are here. For some guys that will be finding a sexy local island girl to spend the rest of their life with, for others it might just be getting laid and having some quick fun.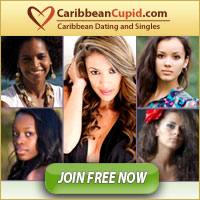 Nassau Dating Guide
We just fully covered the best ways to meet single girls near you and it is time to pivot to our Nassau dating guide. Whenever you can get one to go out with you is certainly a positive, but now you have to show her a good time on your date night.
Any of these romantic restaurants or cocktail bars should work out well:
Let's face it fellas, this is a tropical paradise so you shouldn't have problems finding a romantic place to take them. There are sunset cruises, or you can just take one of those longs walks along the beach holding hands.
For a quick and casual bite to eat check out the Fish Fry at Arawak Cay. For something a little more formal take her to a show at the Dundas Centre for the Performing Arts.
Day Date Ideas
Just like in the day game section if girls come to Nassau to enjoy the beach then let them do that on your day date. Head to any of the beaches we listed above, or go island hopping to one of these nearby places:
Grand Bahama Island
Green Turtle Cay
Great Exuma
Blue Lagoon Island
You can swim with stingrays or dolphins, or even pigs at pig beach! Rent a boat, a wave runner, or for something more relaxing take them to a spa.
Or head to Clifton Heritage Park and Primeval Forest National Park if you get bored of the sun and sand. For something more cultured on your date during the day try these historic spots:
Pirates of Nassau
Pompey Museum
John Watling's Distillery
Fort Stanley
Fort Montague
Enjoy Dating Nassau Girls
The Bahamas can be an awesome place to visit, but you will need to have a little luck on your side to get laid. Similar to when you might go to nightclubs to meet single women in Aruba how many are around is out of your control. You just have to cross your fingers and hope there are plenty of sexy ladies looking to hook up on their trip.
You probably should get some insurance by using Caribbean Cupid to meet some women in your area online just in case. That wraps up our best places to meet girls in Nassau with our dating guide, enjoy your time here.