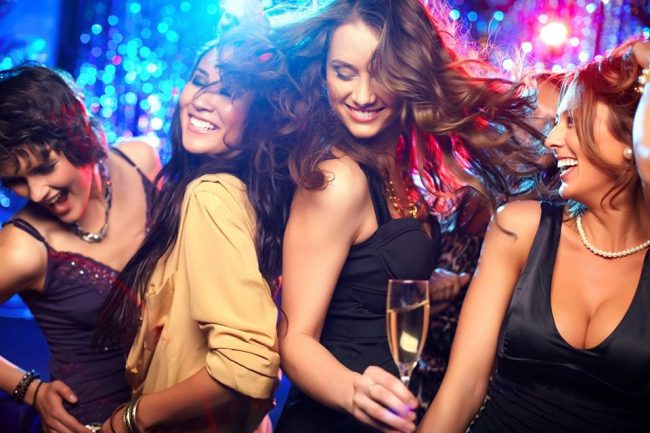 If you are looking for the best places to meet girls in Santiago de Los Caballeros and a dating guide then this post should have all the info you need. By the time you finish reading you will know where to go to pick up single women in your area and where to take them on your date night.
Most dating guides for Caribbean cities we write cover beach towns, but not this one. However it isn't that far of a drive up to Puerto Plata if you want to see the ocean.
That might make for a great date during the day, but we will get to that later. This post will begin with the best nightclubs and pick up bars to meet single girls in Santiago de Los Caballeros.
Most guys prefer to try and hook up in the nightlife so that is the natural starting point. From there we will move on to meeting women during the day and the great online dating scene in the Dominican Republic.

Once you know all the ways to meet singles near you we will make the transition to our date night guide. There are plenty of good romantic date spots around, but a trip to the beach will probably win them over better than anything else.
We always assume our posts in foreign countries are mostly read by tourists since they are in English. For that reason we will be giving some quick travel tips and advice on the Dominican dating culture at the end.
Nightclubs & Pick Up Bars
Currently some of the best singles bars and nightclubs to pick up Santiago de Los Caballeros girls are:
There is pretty good singles nightlife here and you might just be impressed. Going out after dark may not always be the safest decision though so try to be with a crew you trust, or if you are solo don't get too drunk.
We will cover this more in the last section but don't be surprised if there are some hookers out in the clubs in your area. There won't be as many as you find in the touristy beach towns, or probably even around the conde in Santo Domingo, but there will still be some women who will make you pay if you want to get laid.
As we will mention many times throughout this post the Monument a los Héroes de la Restauración is pretty much the epicenter of the city. You will find the best singles nightlife near here, if you are hoping to hook up it is a very key landmark to stay close to.
Meet Santiago de Los Caballeros Girls During The Day
We are going to use this section to also talk about the best area of town to stay. Two of the nicest malls here are Bella Terra and Centro Plaza Internacional.
They are both located pretty close to each other and they are near the big monument we mentioned before. This would be the prime area to meet single women in your area during the day, and much of the above nightlife and below date spots can also be found here.
Staying near that area will insure that you are in a good spot logistically and make things easier for your whole trip, from getting laid to seeing the sights. Outside of those two malls and that surrounding area you could also try to meet girls in Santiago de Los Caballeros at:
Colinas Mall
La Sierna
Plaza Lama
Chat With Girls Online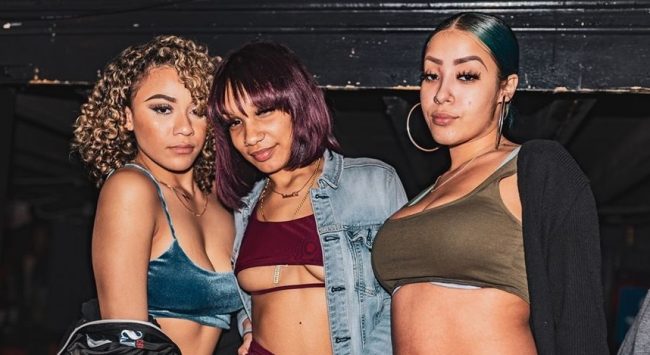 We all like to try to meet people in different ways. Some guys will show up here and have a great time partying and trying to hook up in the nightlife. Other might not like to party or don't like to go out in foreign countries which is understandable.
Day game can work well if you have the time and patience to put in the effort. Most guys would prefer to log on to an online dating site and click a few buttons to try and get laid instead of spending hours walking around malls or heavily trafficked areas.
No matter what your style is the key is to contact as many girls in Santiago de Los Caballeros as possible. Nothing will help you out with that more than Dominican Cupid.
This is the biggest and best online dating site in the country and is part of Cupid Media which is arguably the most well respected dating network in the business. One thing about using Dominican Cupid, there are many local single women who want to date foreign men on it.
Some may be hoping for some financial benefits, remember most people here assume all tourists are rich. Others may just want to hook up with a foreign man because they have never had that experience before.
Log on a couple weeks before you visit the country and start to set up dates in all of the cities you will visit. If you do this you will significantly increase your chances of getting laid on your trip.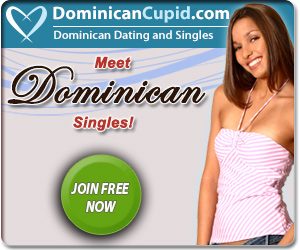 Santiago de Los Caballeros Dating Guide
Now that you know of all of the best places and ways to pick up women near you our Santiago de Los Caballeros dating guide can help take you the rest of the way. You got a girls number, great! That is a big chunk of the battle, but there is still plenty of work to be done.
The easiest way to finish the job is to show them a good time and any of these romantic restaurants or cocktail bars should do the trick on your date night:
Day Date Ideas
We mentioned before that the Monument of Santiago is a main tourist attraction here and in the right area of town to stay in. Taking a stroll past it on the way to a nearby café wouldn't be a bad idea.
On a sunny day try to head outdoors to casual spots like:
Kaskada Aqua Park
Diego de Ocampo
Damajagua
Fortaleza San Luis is also very worth visiting, or go to the La Aurora Cigar Factory. We already mentioned visiting a beach, Puerto Plata would make for a quick day trip while Punta Cana would be good for a weekend getaway. If you are looking for an off the radar place to go next try Port Au Prince.
Tips For Tourists & Expats
Now we are going to give some quick travel tips and also some advice on the dating culture in the Dominican Republic. Lets get the travel out of the way first, remember to bring $10 for the immigration fee when you land and you can get a taxi into the city for $20.
Dollars are accepted plenty of places here, but you should also change to the Dominican Peso and at the time of our last update you get around 57 for every $1.
As we covered before you will want to stay in the area around the two main malls and the monument. This is the center of the city and will have you perfectly located near the nightlife for singles and many date spots. Click here to get a cheap room by booking online at Agoda.
Now for the Santiago de Los Caballeros dating and hook up culture tips. The Dominican Republic is a poor country and everyone will assume all foreign men are rich.
Even if you aren't rich by your own countries standards if you can afford to travel here you probably are rich by theirs. Some local women will want to date or hook up with foreign men because of this.
We aren't even talking about the prostitutes, but also gold diggers and sugar babies seeking a sugar daddy. This is common when traveling and something very important to know going in.
Even if you don't want to pay to get laid you are still going to be expected to pay for taxis, meals, and entertainment on your date nights. The more you open up the wallet the more many Santiago de Los Caballeros girls will want to hook up with you.
We aren't saying they are all prostitutes, but that is just kind of the culture here. And to be fair this is kind of the culture everywhere, it is just more in your face in the Dominican Republic.
It kind of goes without saying but the more Spanish you learn the more you are likely to get laid as well.
Enjoy Dating Santiago de Los Caballeros Girls
A single guy can have a lot of fun in this town, not too many foreign men end up here. They usually stick to the beaches so there is a pretty strong gringo factor that can make some of the local girls want to hook up quick.
Remember to use Dominican Cupid a couple weeks before your trip. Start chatting with the single women near you on the site so that when you show up you are already ahead of the game.
That wraps up our best places to meet girls in Santiago de Los Caballeros with our dating guide, enjoy your time here.