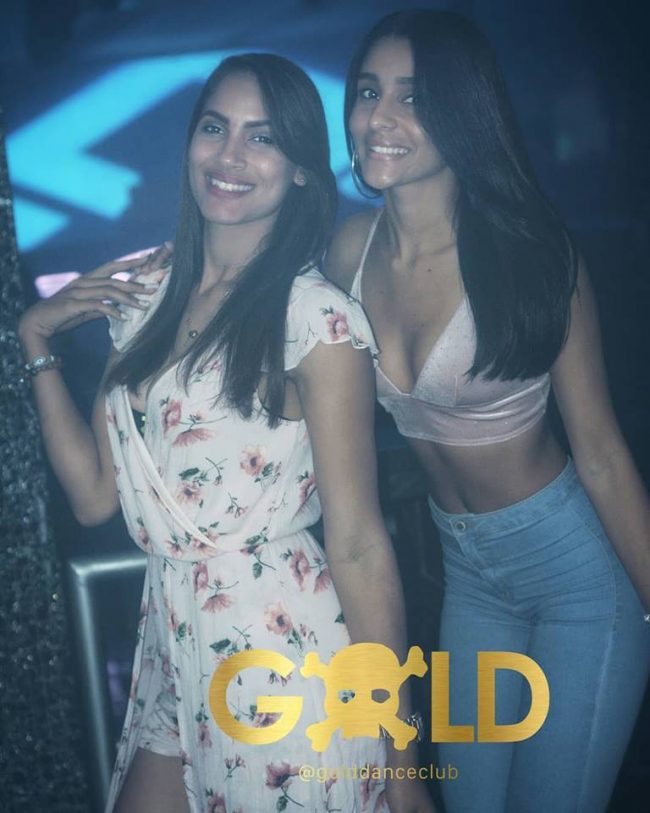 If you are looking for the best places to meet girls in Santo Domingo and a dating guide then welcome. Just give us a few minutes of your time and we will fill you in on the best spots to meet single women in your area and great romantic date spots.
We assume many of the guys reading this post are going to be tourists or new expats to this country. At the end of this post we will give some travel tips and advice on how to adjust to the Dominican Republic hook up culture.

If you don't have many days with boots on the ground here we definitely suggest you stick around for that. Before we get there we will talk about the best places to meet single girls in Santo Domingo, starting with the nightclubs and pick up bars before covering places to meet women during the day and online dating.
Then after you are caught up on the nightlife and all of the best ways to meet singles we will pivot to our dating guide for Santo Domingo. Romantic restaurants, cocktail bars, and fun casual daytime activities will all be covered.
Nightclubs & Pick Up Bars
For some specific singles bars and nightclubs to pick up girls in Santo Domingo try:
We have a lengthy list of good spots to pick up sexy ladies of the night above, but we want to quickly mention something first before covering it more in depth later. There will be lots of prostitutes out after dark, many of them trying to hook up with foreign men.
The closer you are to the Zona Colonial nightlife area the more likely the girl is a gringo hunting hooker. Most tourists stay in that area or somewhere along El Conde, expect more hookers in that part of town.
With that said, hookers will be everywhere, and this area still has plenty of nightlife for singles. We will also be covering it more later but there are many locals hanging out in Zona Colonial trying to hustle tourists so be on guard.
Piantini is a nice area with many good places to party and may be where you want to make your home base. The Naco District is also good and Avenida Venezuela is known for its singles nightlife, it would be another solid place to stay if you hope to hook up with women in your area.
You can get a discount on your hotel if you book with Agoda. If you are looking for other cities here to try and meet girls try Puerto Plata.
Meet Santo Domingo Girls During The Day
Day game isn't always easy but if a foreigner walks up to a pretty girl in Santo Domingo to say hello there is a good chance she will want to have a chat. Foreign men are all thought to be rich and even if she isn't a hooker she might be wondering just what he can do for her.
Of course Spanish is going to be integral for picking up women in your area during the day, most won't speak English well at all. El Conde, Zona Colonial and Piantini will always have heavy foot traffic, but remember more hookers will be around.
Malls and shopping districts might be better for meeting single Santo Domingo women who may not be as interested in your money, some of the nicest are:
Agora
Sambil
Galleria 360
BlueMall
Acrópolis Center
Bellavista Mall
Many of which are located in Piantini.
Chat With Girls Online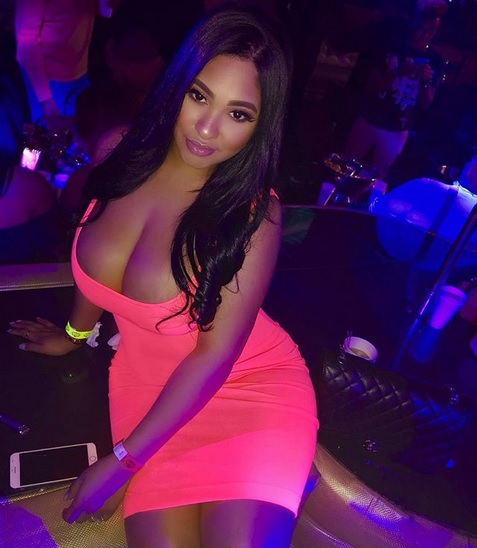 This city looks pretty rough around the edges and we are guessing some of the guys who are reading this aren't going to feel too comfortable going out after dark or on some of these streets. For Latin America it really isn't all that unsafe statistically speaking, but gringos definitely have a target on their back.
We just talked about day game, well women in Santo Domingo are going to be pretty weary of most strangers. A gringo may be able to approach them, or they still may be defensive.
In this day and age technology makes meeting new people so much easier, that is why online dating sites are so popular. In this city and country the most popular is Dominican Cupid and it works very well.
Many girls in Santo Domingo want to date foreign men and sign up to this site to meet them online. You will get replies to most of your openers, and don't be surprised if single women are even starting the conversation with you.
This can allow you to contact girls before you show up in town to have dates set up, or to meet women near you in areas of town that you don't feel like traveling to. Heck, you can meet singles from all over the country on Dominican Cupid and there are some real beauties around who want to get laid.
Whether you only want to hook up or find a long term partner this site will help you as much as anything else.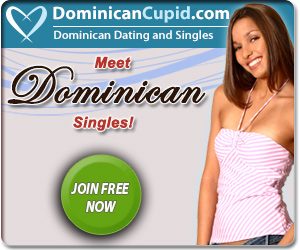 Santo Domingo Dating Guide
Now you know of the best places to pick up girls near you and our Santo Domingo dating guide will hopefully take you the rest of the way. While El Conde and Zona Colonial may not be perfect for meeting women who aren't after your cash they can make for great date spots.
Who doesn't love a great ocean view? For some specific romantic restaurants and cocktail bars for your date night try:
Then after your meal go party at a club from the singles nightlife list, or take her to see a few short local plays at Microteatro.
Day Date Ideas
If the weather is nice a walk along the Malecon and in Old Town is never a bad way to spend an afternoon. You could also head to:
Plaza de la Hispanidad
Mirador Del Sur Park
The 3 Eyes National Park
Remember that these streets can look pretty rough, visiting one of the nice malls wouldn't be a bad plan. You could take a trip to one of the nicer beaches around like Boca Chica or Punta Cana. For somewhere really special to go take sour Santo Domingo girl to Oranjestad in Aruba.
Some cool museums and landmarks are:
Museo Bellapart
Fara a Colon
Columbus Lighthouse
Fortaleza Ozama
El Museo de la Resistencia
And then you can stop off for a cafe con leche at Panavisa and talk about the cool stuff you just saw.
Tips For Tourists & Expats
Lets quickly get some quick travel advice out of the way before we get back to the Dominican dating culture. The local currency is the peso and you get right around 57 for every dollar at the time we write this, you can click here to check the current rate.
We said it before but this is a pretty rough looking country and the average local wage is probably quite a bit lower than you might think. For Latin America it is relatively safe, but you still need to keep your wits about you.
Don't walk alone after dark, don't hold an expensive phone out for someone to grab, and expect taxis and others to try to rip you off from time to time. Particularly in the Zona Colonial area, but overall tourists are seen as ATM's by many locals. This also plays into the dating culture in the Dominican Republic.
There is a pretty strong 'gringo factor' here with Santo Domingo girls wanting to date foreign men, but it is often as much about money as anything else. We consider this country to be a lot like the Philippines, where it is super easy to get laid but you aren't really sure if the girl likes you or your bank account.
We aren't only talking about the flat out prostitutes you can hook up with around Zona Colonial each night. There are lots of gold diggers and part time hookers who are happy to let you sleep with them if you pay their bills or buy them something nice.
The closer you meet them to the tourist areas the more likely this will be the case, but all around the country this is common. Heck, it is common in many places around the world, but it just seems a bit more prevalent here.
It can be very easy to get laid with local girls if you dress well, stay in a nice area, and don't mind paying for taxis and buying gifts for the women who make you happy. Just don't be surprised if many of them start asking for more and more as time goes on.
Remember that English isn't often spoken here so unless you want to be passing back your phone while using Google Translate learn as much Spanish as you can before you come.
Enjoy Dating Santo Domingo Girls
A single guy can have a lot of fun on a trip to the Dominican Republic. This Caribbean vacation destination has a lot to offer and the sexy ladies in your area can be down to hook up quick, but they might not plan on doing so for nothing.
Try to meet some local single women on Dominican Cupid before you arrive so that you can start off on the right foot. That wraps up our best places to meet girls in Santo Domingo and the dating guide, enjoy your time here.