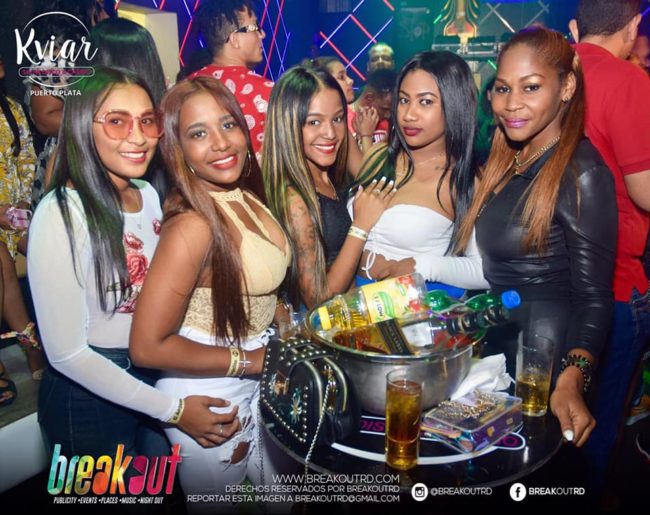 If you are looking for the best places to meet girls in Puerto Plata with a dating guide then welcome to our post. This is your typical tourist beach town, pretty much everything we are about to mention is in one small part of town.

Whether you are trying to pick up single women in your area for a one night stand or find a good spot for your date night things should be pretty easy here. That is the goal of a vacation right? To relax and not have to work too hard to have some fun?
We will begin with the best places to meet single girls in Puerto Plata, then share our full dating guide. Plus we will talk about things like online dating, share some travel tips, and cover some Caribbean dating customs to improve your odds of hooking up.
Nightclubs & Pick Up Bars
Lets begin with a list of the best nightclubs and singles bars to pick up Puerto Plata girls:
Again pretty much all of these are going to be in the same area. If you were looking for a good centralized place to stay near the singles nightlife try to choose a spot close to the Playa Dorado Mall to improve your odds of hooking up with Puerto Plata girls.
This will have you close to the best bars and clubs in town and also close to the beach. Overall though this will not be a hard nightlife district to figure out.
What will be trickier is trying to guess the motivations of the single women in your area that you are trying to pick up. This is a poor country, Dominican women assume all foreign men are rich, if you get laid on a one night stand you may be asked to compensate them but we will wait to cover that in the travel section.
Meet Puerto Plata Girls During The Day
Why did everyone who visits this city come here? To go to the beach, so that would be a good place to go if you want to meet single girls in Puerto Plata during the day.
Beach pick ups are not the easiest, there might be a lot of people around and often times girls will be with their friends or family. Plus they will often just be laying out in the sun with headphones on making it pretty difficult to strike up a conversation.
You might be better off walking along the Malecon, looking in beach bars, or hanging out at cafes in the area. Playa Dorado would be the main beach most tourists go to and it will give you the most options.
Playa Dorado Mall is also close by and should have plenty of women walking around. It even has a bar and nightclub right there. Or go to La Sirena, or the Cabarete Beach that is a bit to the south.
The Millennium Resort often hosts a Cabarete Pool Party which can be a good spot for picking up.
Chat With Girls Online
Online dating is quite popular in the Caribbean, there are thousands of single girls in your area of the Dominican Republic who hope to meet foreign men online. Most are hoping to find a husband, some are sugar babies hoping to find a sugar daddy, and some are just wanting to hook up.
The top online dating site here is Dominican Cupid. It will allow you to meet girls in Puerto Plata online, or you can find girls from all around the island using it.
Maybe you can offer a free vacation to one from a bigger city if she wants to come out and spend the weekend with you. Or you can just meet any of the many girls right here who are using Dominican Cupid.
This will be a great resource for any guy who is traveling around the country. Start meeting women online a few weeks before you arrive so that you know you have a date lined up when you get here.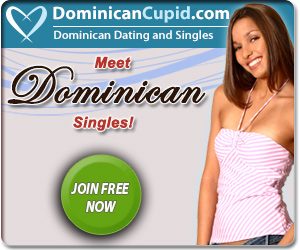 Puerto Plata Dating Guide
Now we have covered the best places and ways to meet single girls near you and our Puerto Plata dating guide is ready to fill you in on the rest. Getting one to go out with you is an awesome start, but you still are going to need to show her a good time.
Try taking her to one of these romantic restaurants or cocktail bars on your date night:
Any time you are on a tropical island by the beach it will not be hard to find a romantic date spot. The sun, sand, and water are doing most of your work for you.
Day Date Ideas
We just said it, the sun, sand and water are doing the work for you. Don't overthink it when looking for a date spot during the day, just head to the beach.
Playa Dorado is going to be pretty crowded, go up north a bit to find a better place for a date. Or go south to Cabarete Beach. Many girls are addicted to caffeine these days so grabbing a coffee at Chocolate Bakery & Café may not be a bad idea.
You could go check out the beautiful waterfalls at 27 Charcos, visit the Isabel de Torres National Park, or have an adventurous Puerto Plata date during the day at Ocean World Adventure Park. For something more sophisticated check out La Fortaleza de San Felipe or the Amber Museum.
Tips for Tourists & Expats
We aren't going to bore you with tons of travel talk but we do have some tips and advice on the dating culture in the Dominican Republic to share. There is an airport here that you can fly right into, the local currency is the Dominican Peso which trades at about 50 for every $1 USD.
This is a beach resort town and it isn't exactly a cheap place to visit. Your hotel room will be the biggest part of your budget (or airfare) just make sure to book a room near Playa Dorado if you want to do a lot of partying.
Also make sure that you book a room for two if you want to hook up on your trip. When you check in just mention that your girlfriend will be flying in later if they ask. If you book for one they may try to charge you an expensive joiner fee later on, particularly if you are bringing in lots of different ladies for one night stands.
When it comes to the dating customs in Puerto Plata you are going to be dealing with a few types of girls. First will be the other tourists, some of them might be Dominican women from Santo Domingo or Santiago, but many will be from around the world.
Girls on a holiday are always looking to have fun so they may want to hook up. Then you have the local girls who were born here. This is a pretty small town so they will be the minority.
Then you have the third type, the girls who move here because they want to make money off tourists. When you are out partying in the nightlife there will be some prostitutes around.
In the Dominican Republic some girls will flat out ask for money and be obvious prostitutes. Others will be more of the sugar baby type who are looking for a sugar daddy. Sex comes pretty easy here, but it doesn't always come for free.
Maybe they want to hook up with a gringo just because he is so handsome, more likely it is because they think he has a big bank account and want to get some of it. So at the nightclubs and pick up bars around Playa Dorado expect for their to be prostitutes around. Particularly at places like Kviar Disco.
Oh ya, we almost forgot to mention that the locals probably won't know much English. Learn some romantic Spanish pick up lines to improve your chances of getting laid.
Enjoy Dating Puerto Plata Girls
This is a nice town for a relaxing beach vacation with some solid nightlife. You can have fun relaxing under the sun during the day and partying after dark.
Don't forget about all the single women on Dominican Cupid who will want to welcome you to their country. That wraps up our best places to meet girls in Puerto Plata with our dating guide, enjoy your time here.