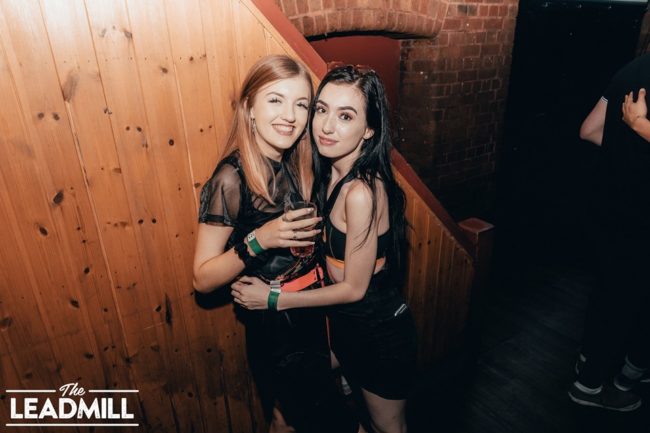 If you are looking for the best places to meet girls in Palma with a dating guide we have all the info you desire. In no time we will inform you about where to pick up single women in your area and around Mallorca and also some great spots for a date night.

We always like to begin with the nightlife and there certainly is plenty of places to try and hook up here. After it is covered in full we will move on to meeting single Palma girls during the day or how you can use online dating sites to speed things up.
Date night ideas and a bunch of cool things to do will also be discussed. Be sure to read all of our Spain dating guides if you want to find new fun cities to visit.
Nightclubs & Pick Up Bars
Here is a list of the best singles bars and nightclubs to pick up Palma girls:
The main area for singles nightlife is in La Lonja, particularly the Paseo Maritimo bar strip and on Calle Apuntadores. You can find more places to try and hook up with girls in Palma ranging all the way from Illete's Beach to Old Town.
Plus tons of Euro tourists come here and party in El Arenal which isn't far away either. Basically during the summer you should be able to find a party all around you no matter where you go looking for singles nightlife in Mallorca.
Being that it is a centrally located area we would suggest booking a hotel as close to Paseo Maritimo as possible or somewhere in La Lonja if picking up women in your area is the goal. If you have never been here before don't worry, we have a nightlife and date spot map coming soon to help you get a better grasp of the area.
One cool thing about visiting here is that it doesn't have the same pretentious feel that Ibiza and Marbella have, though as more and more tourists keep visiting the prices do keep rising.
Meet Palma Girls During The Day
Any time you are in a touristy beach town you have plenty of options for where to try and pick up girls during the day. Plus there is a rather large local population so you can not only try to meet single women in Palma at the beach but also in their normal walk of life.
Let's start with the beaches though, Illete's and C'an Pere Antoni Beach would be two very good options for day game. You may want to go to some of the beach day clubs:
If you want to try to meet Mallorca girls on a rainy day or aren't all that confident with your beach bod then head to malls and shopping areas like:
Porto Pi Centro Comercial
FAN Shopping
Shopping Center Plaza Mayor
Mallorca Fashion Outlet
Centro Comercial Carrefour Palma
Plus the Old Town area will always have tourists walking around who could be prime targets.
Chat With Girls Online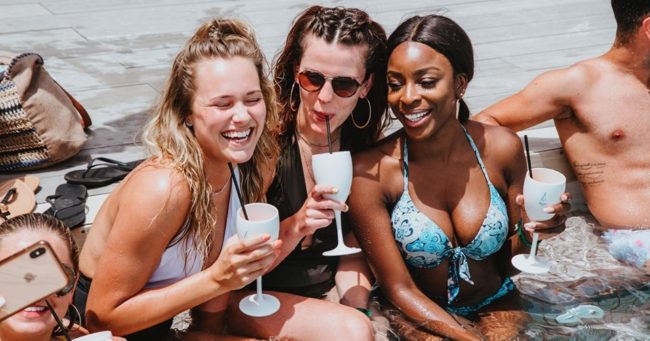 Think about it guys, these are some really weird times for our species as technology is really changing the game. If you want to get from one city to the next you don't hitch up the wagon, you hop in a plane.
We could list thousands of similar examples of technology saving us time while making our lives easier, but it also has some adverse effects. Just ask yourself this: when was the last time you saw a good opportunity to approach a sexy girl near you?
These days you don't often see them walking anywhere, they order a ride. If you do see them during the day they likely have headphones on making it super awkward for you to go start a conversation.
Luckily there are single girls in Palma at bars and nightclubs, but they are almost always with a group of friends that they stick to like glue. For an hour or two the hot women in your area take dozens of selfies and shoot lots of videos to post on social media and then they leave to go count their likes.
You aren't the only ones who are noticing this guys, every single man on the planet is. The best way to adapt is to use technology to your advantage with online dating.
For those that are more interested in hooking up with girls in Palma instead of jumping right into a serious relationship try out Adult Friend Finder. This site has been around for close to two decades and it is the place to go to meet easy women online near you.
The cool thing is this site is actually very popular all over Spain, most of Europe, and even the US. That means you could start using it in your home town to bring that wild Mallorca beach party atmosphere into your life no matter what time of year it is or where you are living.
Adult Friend Finder is the modern speed dating, the sooner you check it out the sooner you will be getting it in.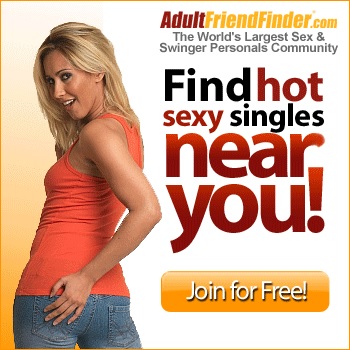 Palma Dating Guide
OK guys, you know about the best places and ways to meet single girls near you and it is time to pivot to our Palma dating guide. Some of the tourists may not need to be wined and dined, but if you brought your sand to the beach you better show her a good time if you hope to hook up.
Any of these romantic restaurants and cocktail bars could do the trick:
There are so many options for things to do on a date night here ranging from a simple walk along the beach to seeing a show at the Teatre Principal. Or you could watch a comedy act at Sala Trampa and then go party in the nightlife.
On Tuesday and Wednesday nights Old Town has a tapas bar crawl that can make for a good cheap date night.
Day Date Ideas
The girls in your area come to Mallorca to enjoy the beach during the day and then party in the nightlife after dark, so do what will make them happy. Head to the beach, try some watersports, and just relax in the sun.
You could take her to the Arab Baths or even go to a spa for a massage. The Palma Aquarium would make for a good date spot during the day, plus you can always find plenty of stuff to do when walking around Old Town.
You can also check out some of the culture and history of Mallorca by visiting:
Es Baluard Museum of Contemporary Art
Museo Histórico Militar de San Carlos
Iglesia La Porciuncula
Bellver Castle
If you enjoy your time here you probably would also enjoy trying to get laid in Las Palmas, Canary Islands.
Enjoy Dating Palma Girls
OK guys, that is all we have for you today. If you have any special tips you want to share or if anything here is out of date please let us know in the comments.
Also don't forget about the single women on Adult Friend Finder who are always ready to hook up, be it here in Mallorca or maybe even in your hometown. That wraps up our best places to meet girls in Palma with our dating guide, enjoy your time here.