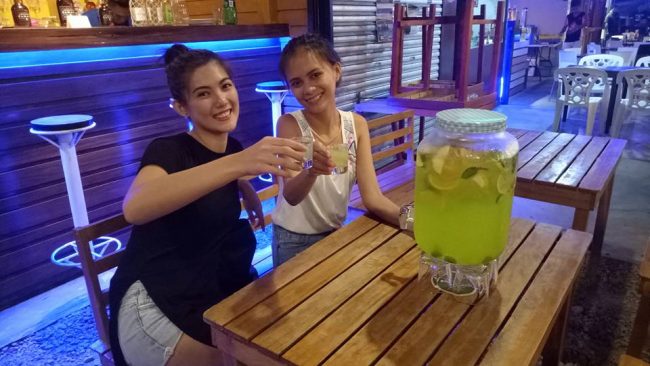 If you are looking for the best places to meet girls in Bacolod City with a dating guide then we have you covered. This post will quickly help you figure out where to pick up single women in your area and also mention great spots for a date night.

We always like to begin with the nightlife, after that we will move on to meeting single Bacolod City girls during the day or online dating sites which are always a great way to find dates in the Philippines. Local date night ideas and other stuff to do during the day will also be discussed.
At the end of this post we will give some tips for tourists or new expats who haven't spent much time in this country before. Whether you just want to hook up or find a long term relationship we have plenty of advice coming.
Nightclubs & Pick Up Bars
People have lost their patience, if that sounds like you here is a list of singles bars and nightclubs to pick up Bacolod City girls:
The main area for singles nightlife is going to be along Lacson Street. This is definitely the most important road in the whole city and is about a mile inland off the coast.
The biggest malls are located right on or near this road, if you know anything about cities in the Philippines you will understand that this is the prime real estate. You will also find many of the best singles bars to meet Bacolod City girls, as well as restaurants for your date nights on it.
One important note about the nightlife here is the Goldenfields Complex. When we did some research to make sure our info was still up to date some other sites mentioned the Goldenfields Complex as a great spot for nightlife without saying what it really is.
This was the red light area with girly bars in Bacolod City, basically it was where guys go to pick up prostitutes at bars. We did include MO2 Goldenfields mostly because there just isn't a lot of nightlife to choose from in this town, but don't be surprised if there are prostitutes in that bar.
With two other MO2's here you are probably better off going to one of the others if you don't want to pay to get laid. Overall you are going to find a lot less nightlife here than in Manila that is for sure. If you get bored ferry over to Iloilo and see if you find it more to your liking.
Meet Bacolod City Girls During The Day
One of the great things about Filipina girls is how sociable they are. In many places around the world if a strange guy walks up to a girl to start a conversation nothing is going to happen most of the time.
She will either ignore him or rudely blow him off. But day game can work really well when trying to meet single girls in Bacolod City, well with some at least.
As usual in cities in this country the easiest place to meet women in your area during the day will be at malls like:
Robinsons Place Bacolod
Ayala Capitol Central
SM City Bacolod
CityMall Mandalagan
888 China Town Square Complex
Chat With Girls Online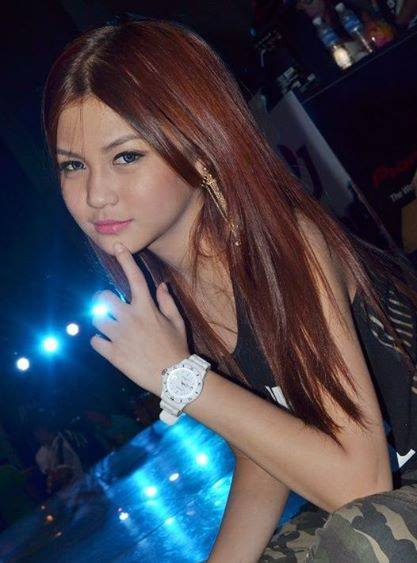 Online dating sites are where the Philippines really shines, particularly in a smaller and more conservative city like this one. There isn't a ton of nightlife for singles, and the girls near you at the malls are probably going to be really shy if a foreigner goes up to them to say hi out of the blue.
But they will be very active on dating sites like Filipino Cupid and PinaLove. There are many single girls in Bacolod City using those sites, and often times when they do it is because they hope to date or hook up with foreign men.
Since not too many foreign men come to this city any guys who do will get tons of replies to their messages, and will have no problems lining up date nights. If you are going to be coming to this city try to sign up to one of those sites a week before your trip so women will be waiting for you.
If you are already here then sign up now so you can begin going on dates with Bacolod City girls tonight or this weekend. Filipino Cupid and PinaLove are going to speed up the dating process for you tenfold and increase your chances of getting laid or finding your future wife.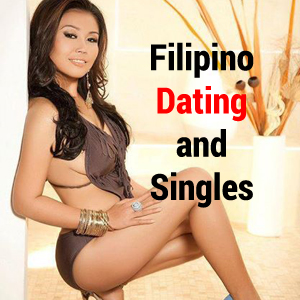 Bacolod City Dating Guide
After breaking down the best places and ways to meet single girls near you it is time for our Bacolod City dating guide to take things over. If you take the above advice it won't be hard to get a woman to go out with you.
Try taking her to one of these cocktail bars or romantic restaurants on your date night:
As is common in the Philippines the malls are going to also be a good place for a date night as they have many restaurants to choose from. After you grab a meal you can really show a girl a good time on your Bacolod City date night by taking her to sing karaoke.
Watever Family KTV on Lacson Street would be a good choice. There are plenty of other KTV's around, just don't choose one of the adult KTV's at Goldenfields. The Boxes at Marketplace Villa Angela are also a fun area to hang out in, and it can be a decent place to meet single girls as well.
Day Date Ideas
Getting out to enjoy a sunny day is always advisable if possible. Here are some good places to take have a nice date in the afternoon together:
Provincial Capitol Lagoon
Bacolod Public Plaza
Bantug Lake Ranch
Capitol Park & Lagoon
Public Plaza
You could stop by C's Café and enjoy some tasty treats. For some more sophistication on your date during the day head to:
Negros Museum
Laguerta Home of the Vintage Glasses Museum
Palawan is one of the most beautiful places in the world and would make for a great trip together.
Tips For Tourists & Expats
We don't go full on Lonely Planet in our travel sections, we share some quick tips and talk about the Philippines dating culture instead. The local currency is the peso and you get close to 55 for every US dollar at the time we last updated this page.
As far as where to stay anywhere along Lacson Street would be good. Choose somewhere in between SM City and Robinson's Place to be as close to many pick up bars and date spots as you can be.
As far as the dating and hook up culture in Bacolod City girls here are going to be more conservative than in the bigger cities. Think of it more like what you would find when going on dates in Davao City, and less like what you would find when finding it easy to hook up in Cebu City.
Girls here should know some English, but not all will be at a conversational level. Many Bacolod women will have an interest in dating foreign men, but some will be far too shy to go through with it.
In the bigger cities lots of girls can be quick to get laid on the first or second date, in a more provincial town like this one that is less likely to be the case. Don't worry though, there will still be some around who are looking to get laid.
Enjoy Dating Bacolod City Girls
We just covered a lot so you should be able to come up with a game plan that suits your style. In truth this is a pretty small town without much to do, if you stay for a long time you will probably get bored pretty quick. If you know of any new nightclubs that have opened up please let us know in the comments, the last time we updated this page we noticed a few had closed down since our last visit and we don't know which new ones have taken their place.
Don't forget about all the single women near you on Filipino Cupid and PinaLove who are there to keep you company. That wraps up our best places to meet girls in Bacolod City with our dating guide, enjoy your time here.