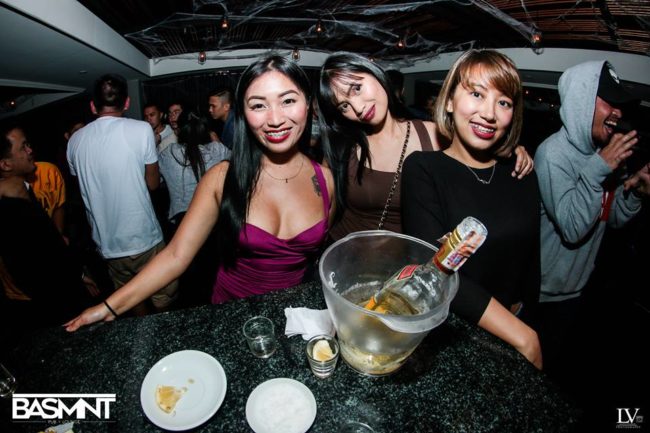 If you are looking for the best places to meet girls in Baguio with a dating guide then we have you covered. There are not a ton of places to pick up women in your area but we will mention the best, and also talk about some great spots for a date night.

We always like to begin with the singles nightlife even if it is a bit lacking in this city. After that is covered we will switch to meeting single Baguio girls during the day, or better yet how you can use online dating sites which are probably the best option to hook up here.
Local date night ideas and all sorts of stuff to do will also be discussed. Towards the end of this post we will share some quick travel advice and also talk about what picking up Filipina women is like.
Nightclubs & Pick Up Bars
We might as well begin with a list of singles bars and nightclubs to pick up Baguio girls:
https://youtu.be/Ve7G3ZnLjmU?t=12
The main area for singles nightlife is along Session Road where you can find the most bars and clubs in one area of town. This is definitely not a city known for great nightlife, and Session Road really isn't anything special but it is the best you will find here.
There are other pick up bars and clubs to try and hook up with Baguio girls spread around the city, but not a ton. A couple venues to search for a one night stand in the above list are at the Crown Legacy Hotel so getting a room there wouldn't be a bad idea.
Overall this is a pretty sleepy town with not a lot to offer as far as partying goes, but Filipinas are fun loving so finding a one night stand is always possible. Make no mistake about it, it will be a lot easier to get laid in Manila where you can find much better nightlife and looser women.
The scene here is much more similar to somewhere like Davao City which we also have covered.
Meet Baguio Girls During The Day
The nightlife isn't anything special but in the Philippines you can meet single women near you at any time. They are very friendly, approachable, and many have at least some grasp of the English language.
You don't want to be overly aggressive, but if you see a cute Baguio girl smile and go say hello. If she is super shy and non-responsive back off, but don't be surprised if she smiles back and is down for a chat.
Session Road will also be a good place to meet single ladies during the day. Malls are usually very crowded here, some of the best to try and pick up girls would be:
Baguio Center Mall
Abanao Square
SM City
Chat With Girls Online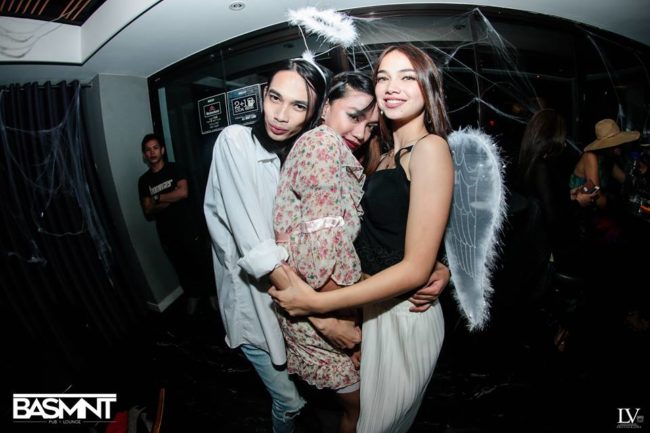 The Philippines is also known for online dating, the friendly nature of the women and English abilities are two of the biggest reasons why. With limited options for hooking up with a one night stand you really don't want to just show up here with no contacts made and assume you will get laid with a girl you met at a club.
That could happen, but it is absolutely not guaranteed. Since the girls in Baguio are going to be more conservative than in the big cities you need to contact a lot if all you care about is getting laid.
What is the easiest way to contact a lot of single women in a short amount of time? Walking around a mall and smiling at all you see? Or logging on to dating sites and sending out hundreds of messages?
The top two dating sites here are Filipino Cupid and Pina Love. They both should work great in any city in the Philippines that you plan to visit.
Dating is always a numbers game, and hooking up is even more so. The best way to improve your odds are to contact as many girls in your area as possible, check out Filipino Cupid and Pina Love and you will see just how advantageous both can be.
All you really need to do is send out an opening message, be polite, then ask for their number and invite them to meet you for dinner and you will be surprised at how many say yes.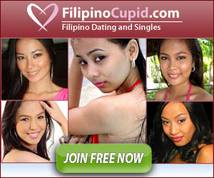 Baguio Dating Guide
Now that you are caught up on all of the best ways to meet singles near you it is time to pivot to our Baguio dating guide. Getting a girl to go out with you is definitely a positive, but it is up to you to show her a good time on your date night.
Any of these romantic restaurants or cocktail bars could do the trick:
After dinner you could go to Burnham Park and head out onto the lake after dark, or take her to Songs Family KTV. It needs to be pointed out that you need to make sure you go to a family KTV if you go the karaoke route, otherwise you might end up at one of Baguio's girly bars on accident.
Day Date Ideas
Getting out to enjoy a sunny day is always perfect for a day date and you have plenty of options here. Here are some good places to take advantage of nice weather outdoors together:
Burnham Park
Baguio Botanical Garden
Mines View Park Deck
Wright Park
Camp John Hay
You can even go strawberry picking somewhere like La Trinidad Strawberry Fields which could be a new experience for the both of you. If you find the right girl here and need somewhere to take her for the weekend consider Bohol.
Tips For Tourists & Expats
We don't have too much more to share but did want to cover some stuff a bit more. The local currency is the peso and you get a little over 55 for every dollar.
As we have mentioned this is not a great town for singles nightlife, Baguio is better for the cooler climate and good nature you can find around the city. If all you want to do is hook up on a quick trip the girls in Cebu City will be a lot more accommodating.
Book a hotel near Session Road if you want to party a lot, otherwise getting one near a big mall like SM will make your trip go smoother. The malls often have more western food and amenities then just about anywhere else in the Philippines.
A lot of sites out there will talk about how easy it is to get laid with Filipina women, but those guys usually only travel to big cities. In the smaller towns like this one the women are much more conservative, this is a better place to look for a wife then to try to hook up a lot over a weekend.
Enjoy Dating Baguio Girls
We will try to keep this page as up to date as possible, if you know of any corrections we need to make like a place closes down or a new trendy club opens please let us know in the comments. Don't forget to use Filipino Cupid and Pina Love before you get here to increase your odds of going out on dates with women near you and maybe even hooking up.
That wraps up our best places to meet girls in Baguio with our dating guide, enjoy your time here.