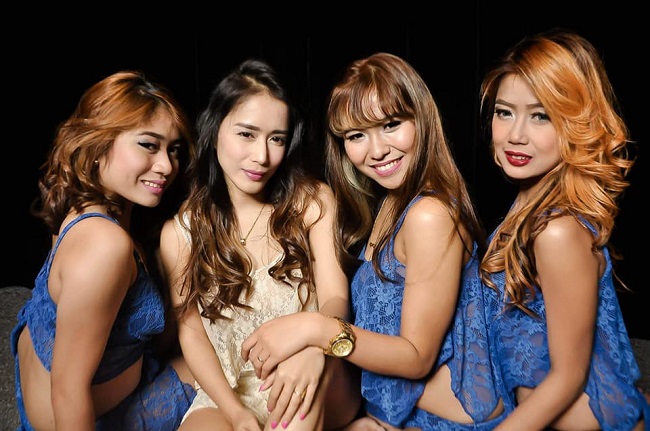 If you are looking for the best places to meet girls in Palawan with a dating guide then you have found the right website. We have plenty to share about where you can pick up single women in Puerto Princessa, Coron and El Nido plus many great ideas for your date nights.

This guide will begin with the local nightlife in all three towns before transitioning to where you can meet single Palawan girls during the day and which online dating sites will work best here. Date night ideas and some fun casual things to do together then you will probably have time for will be covered.
We love covering the Philippines and are sure you will have a great time in this tropical paradise whether you hook up or not.
Nightclubs & Pick Up Bars
These days a lot of guys will only want to read a quick list of singles bars and nightclubs to pick up Palawan girls so here it is:
The top of that list covers the best bars to try and hook up with Puerto Princesa girls. Single men visiting Palawan and hoping to get laid after partying in the nightlife will probably enjoy that area more than any other.
It has the best nightlife in the region, most of which centers around Rizal Blvd. The nightlife in Coron and El Nido will definitely be a lot tamer and have fewer options, but you can try to pick up girls in Coron at the bars near the beach in Busuanga.
We will mention this again later in the travel section but do not be surprised if you see some freelance prostitutes at Palawan bars or clubs. There are a few girly bars in Puerto Princesa, but not that many and if you have experience traveling in Southeast Asia you know freelance prostitutes will gather wherever the tourists go.
If you were wondering what the nightlife in Boracay was like because you were trying to decide which island to visit we covered that one as well. You can find more natural beauty here and better diving, while there you do get more options for partying.
Meet Palawan Girls During The Day
We are about to list some malls and shopping areas that you could visit to try and meet single girls in Palawan during the day, but is that how you really want to spend your time in paradise? A better option would be to hang out at the beaches, see if there are any women in your area at the bars early, or tag along on a tour if you see a group of sexy ladies signing up.
If it gets rainy then try to go to some of the malls and shopping areas around like:
Robinsons Place Palawan
SM Mall Puerto Princesa
Unitop
Chinatown Center Palawan
Massway Shopping Center
Chat With Girls Online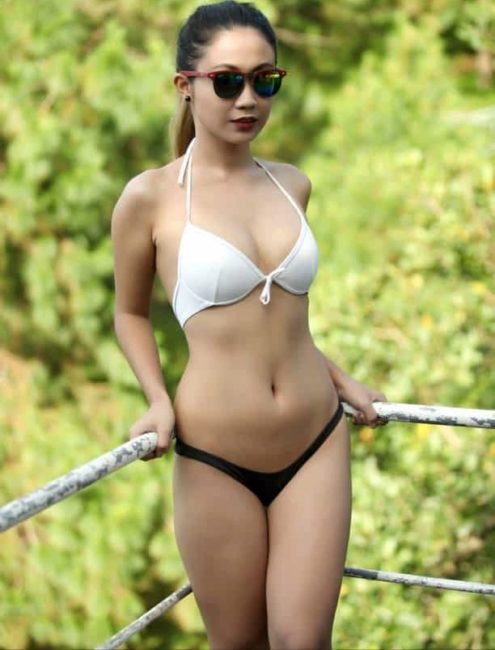 We can admit it, we aren't really sure what a single guy is supposed to do these days. With how anti-social everyone is it really makes dating or even finding girls to hook up with in the nightlife a lot more difficult.
Attractive women in your area have always been hard to find, but now they are even harder. When you do see them out during the day they have earbuds in, and at a nightclub they are probably in VIP or with a big group of their girlfriends that want nothing more than to cockblock you.
All single men out there are really feeling this, but giving up isn't the best answer now is it? The one positive out of all of this is that you can quickly and easily begin to meet girls near you online on dating sites at any time.
Plus they are such a fast and efficient use of your time, that is definitely one big positive that technology has brought us. The best dating sites to meet single girls in Palawan online are Filipino Cupid or Pina Love, and they are the best wingmen a guy could ask for in this weird tech era that we live in.
You will find more local girls in Puerto Princesa to chat with online than the other two, and the whole population here isn't that big so you do need to keep your expectations in check. You can try to use Filipino Cupid and Pina Love to meet Palawan girls online, but you may also want to try and search all around the Philippines.
For instance if you will be heading to Manila before you come here try to find an awesome local girl while you are there and then bring her with you. This island does have pretty limited nightlife for hooking up, so bringing a date with you would not be a bad idea at all.
And after you spend all day in this tropical paradise and take a romantic moon lit walk along the beach you probably won't have any problems getting laid when you share your hotel bed together at night.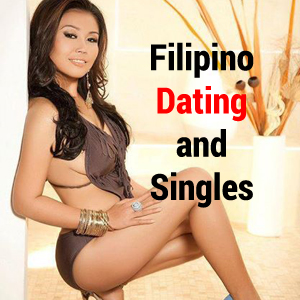 Palawan Dating Guide
At this point you have all the info you need to meet single girls near you so now we need to share our Palawan dating guide. To be honest if you can't find a romantic spot for a date night here then something might be wrong.
Any of these romantic restaurants or cocktail bars would make for a nice start to the evening:
Once again we listed the Puerto Princesa date night ideas first, followed by Coron and El Nido. After your meal go find a bar with some live music or take a walk along the beach and find a secluded spot and see how adventurous she wants to get.
In Puerto Princesa you can also take a Iwahig River Firefly Watching Cruise which you both will love.
Day Date Ideas
So far we have told you the singles nightlife is limited and this region doesn't have a large population so online dating may take some effort, so why does everyone rave about this place? We are finally to the point where it shines.
There are so many awesome things to do on a date during the day in Palawan, some of the top options would be:
Underground River
Butterfly Ecological Garden
Palawan Rescue & Wildlife Center
Tabon Caves
Estrella Falls
Tubbataha Reef National Marine Park
Honda Bay
Puerto Princesa City Baywalk Park
Taman Nasional Sungai Bawah Tanah Puerto Princesa
Many girls are addicted to caffeine these days so grabbing a coffee at Itoys Coffee Haus may not be a bad idea. You can find world class diving in Coron, plus there are plenty of smaller islands around you could visit if you want to do a little hopping.
We always include museums and landmarks just so you have more options, but here you probably will want to skip them and spend all your time enjoying nature:
Palawan Special Battalion WW2 Memorial Museum
Palawan Museum
Palawan Heritage Center
Plaza Cuartel
Tips For Tourists & Expats
We aren't going to share a full travel guide, this post is more geared towards hooking up with Palawan girls in the nightlife or dating. But there are some quick things we can mention that might help you out a bit.
Like the local currency is the peso which traded at about 55 for every dollar when we recently updated this page. Or that if you were hoping to hook up in the nightlife Puerto Princesa will give you the most options by far and remember to book your hotel near Rizal Blvd.
In fact if you are traveling solo and want to do a lot of partying just spend all of your time there. Coron and El Nido are both awesome places, but they don't offer much to do after dark so a single guy will struggle to get laid. You can book a hotel anywhere around the region at this link.
We did mention that there will be some freelance prostitutes at Palawan bars, but not that many so if that is your style you shouldn't rely on them. Puerto Princesa has a few girly bars, but this is certainly not a mongering destination.
In all honesty the best thing you can do is bring a girl with you and have a great time together. Even if you are traveling to this country solo stop by Manila or Cebu City before you come here and do some online dating until you find the right girl.
Spend a few nights together so you know you get along well and then invite her, we bet she will say yes.
Enjoy Dating Palawan Girls
OK guys, we feel like we have covered Puerto Princesa, El Nido and Coron as well as we can for the time being. If you have any special tips or want to correct any out of date information here please go ahead and do so in the comments.
Remember to pipeline on Filipino Cupid or Pina Love before you come, don't put all of your hopes of finding local women to hook up with on the limited nightlife in your area. That wraps up our best places to meet girls in Palawan with our dating guide, enjoy your time here.