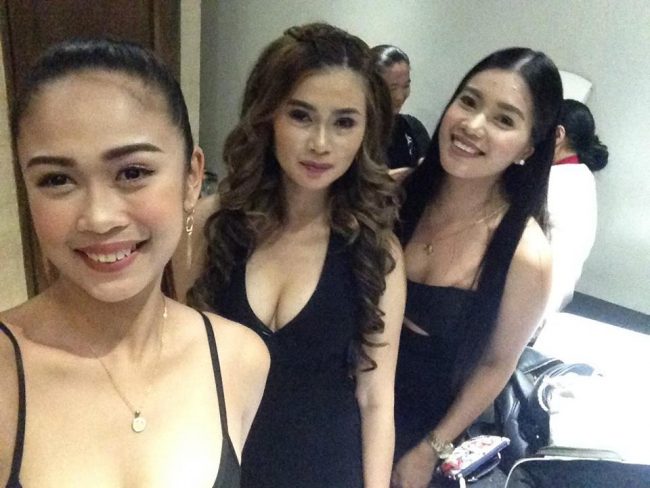 If you are looking for the best places to meet girls in Cebu City plus a dating guide then you found the right spot. This post should have everything you desire from good spots to pick up single women in your area to great places to wine and dine them when you take them out.
This city has garnered quite the reputation among the online manosphere over the past handful of years. Plenty of travel blogs are pimping it as a great place to hook up with lots of local women, is that really true?
Is it really as easy to meet single girls in Cebu City as they would lead you to believe? Well, that kind of depends on which travel blogs you are reading but overall yes, you shouldn't have any problems finding a date here.
With that said the singles nightlife took a major blow in the past couple of years and we will cover that in our first section. There are still some nightclubs and pick up bars around town, but it isn't quite as easy to navigate as it once was.
The Philippines is also known as a great country for guys who like day game so we will have plenty of good spots for meeting women during the day. Online dating is another great option, and will definitely be the most efficient use of your valuable time.

Once we have covered all of the best places to meet girls our dating guide for Cebu City will kick in. Getting women to go out with you is only half the battle, you need to know how to show them a good time and we have plenty of good date options for you to try.
Then at the end we will give some simple travel and dating tips for tourists or new expats here. Once you have read this you will be as prepared as ever to head out and see what you can make happen.
Nightclubs & Pick Up Bars
Some of the best clubs and singles bars to pick up girls in Cebu City are:
Filipina girls in Cebu City love to sing and dance more than anything else. Every weekend night, and many weeknights, you can find plenty of sexy ladies partying in some form of nightlife here.
If you have any club or bar game at all you will have a good chance of hooking up. But as we mentioned before the singles nightlife took a major hit when the Mango Square bar district was basically shut down within the last two years.
Our latest info tells us that Holic is still open and as long as that continues to be true it will be one of the top nightclubs in the city to pick up women in your area. But most of the other clubs in this area are now closed, it used to be great to be able to show up at Mango and have 10 different places to party in a tiny adult entertainment district. Now if Holic feels dead on the night you go out you probably will need to hop in a taxi and head to another spot to try and get laid.
Most of the above venues are located over in Mandaue, luckily it isn't too far away from the center of the city and a taxi won't take long at night. It does need to be pointed out that some places like the old LIV are frequented by hookers, on weekdays they will mostly be filled by prostitutes but on weekends it will be more of a mixed crowd.
Since we initially posted this Sentral Bar closed down but Complex Bar opened in the same spot. If you prefer a good club scene you may rather spend your trip partying with the girls in Manila.
Meeting Cebu City Girls During The Day
The Philippines is known as a great country for day game for a variety of reasons. The main one is that Filipina girls in Cebu City are very friendly and receptive to a guy who approaches them, particularly approaches by foreign men.
They also speak English well, or at least well as far as second languages go. Some local women won't speak any at all, but a large percent are at least at a semi conversational level.
Often times when a guy walks up to a girl in a foreign country and tries to speak English to her she will freeze up because she doesn't know what to say. But here you get some friendly, fun loving girls which makes the situation ripe for day game.
However you do need to pick your hunting grounds wisely, and most will tell you that the malls are best for this. If you have never been to this city or country before you may not realize that the streets show you that you are in the third world, but there are nice big malls that make people feel safer and more comfortable.
Some of the best malls to meet girls in Cebu City are:
Ayala Mall on Cardinal Rosales Ave
SM City Cebu in Mabolo
SM Seaside on South Road Reclamation Area
Elizabeth Mall on Natalio B. Bacalso Ave near Colon
J Mall on V.Albano in Mandaue
Ayala is generally considered the best spot, it is located right in the middle of the city, is very nice, and the terraces would also be one of our top local date spots as well. SM City is just down the road and probably would be our #2. SM Seaside is only a couple years old and is also great, however it is a bit far outside of town.
Spend some time at these malls grabbing a meal, window shopping, and looking for cute girls in your area. If you see one make eye contact and see how they react, some will be really shy like girls in Bacolod City, but many will be curious and up to have a chat.
Chat With Girls Online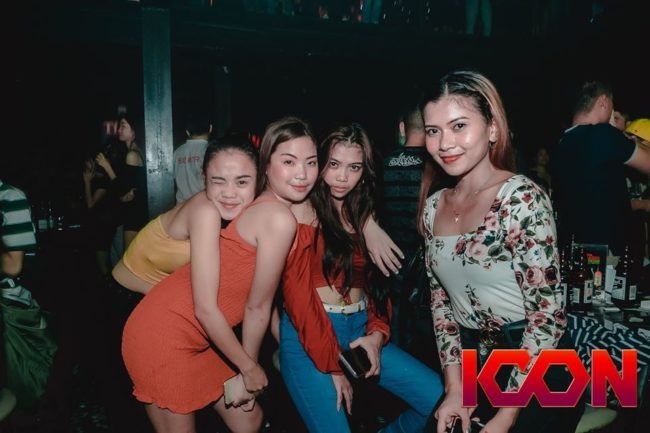 Filipino dating sites are also well known around the online manosphere for being about as easy for hook ups as you will find anywhere. Once again it goes back to the friendly nature of the local ladies.
Sites like Filipino Cupid and Pina Love are loaded with cute girls in Cebu City who want to chat with foreign men online. If you are actually in the city then transitioning from chatting to dating won't be a problem at all.
Invite them to meet you at Ayala or one of our other date spots we are about to get to and you will get far more yes replies then you could ever have imagined getting in your home country. When online dating in foreign countries all you need to do is be polite, crack a joke or two, and ask for their Whatsapp number.
They already are interested in meeting you, be a nice friendly guy and you will have a ton of success on Filipino Cupid and Pina Love.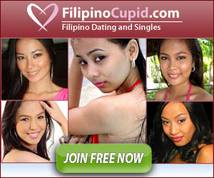 Cebu City Dating Guide
Now we have covered all of the best places to meet girls near you and our Cebu City dating guide will take over. We have already mentioned it before but Ayala is a very easy choice no matter if you want to take a girl out during the day or evening.
There is a movie theater, plenty of cafes, shops, and restaurants to choose from. On the terraces you have restaurants like:
Gerry's Grill
Lemon Grass
Banana Leaf
Casa Verde
Gilligan's
The Suite Room
The Social
The Social is a bar on the top floor that is a great spot to grab some drinks. There are many more good places to eat here, plus cheap date options as Cebu City girls really love fast food like Jollibee or Burger King. It may sound lame to buy a woman fast food, but deep down many Filipinas would prefer Jollibee to a nicer restaurant.
Another very easy date spot would be to go to IT Park which is close to Ayala. This is the business district where many banks and call centers are located, plus you can find good restaurants here like Illaputi, Mooon Cafe and quite a few others. Illaputi often has live music on weekends to make for a good romantic date.
Other good restaurants and cocktail bars for a date in Cebu City are:
At the Waterfront Casino right across from IT Park you will find many nice restaurants but they will be pretty expensive for this town. Remember how we said that Filipina girls in Cebu City love to sing and dance more than anything else?
Well their dream date night probably has a cute boy taking them out to a nice dinner (or Jollibee) and then to karaoke. Just make sure you choose a 'family' karaoke place or you might end up ruining things if you choose one that is more of the 'adult' variety.
K1 Family KTV's or Song Hits will work well.
Day Date Ideas
If you want a simple day date just invite your sexy lady friend to meet you at the mall. Sit at a cafe, see a movie, or grab some lunch.
For something more adventurous head out to the Mountain View Nature Park, check out the Tops observatory, and then get something to eat at Delice Recipes. Or try out the Sky Experience Adventure at the Crown Regency Hotel.
Many people have the misconception that there are many good beaches in town but that really isn't the case. Cebu is a large island and in the city you can't find any good ones.
It will take you a few hours to get somewhere like Bohol or the Camotes Islands, probably too much of a time commitment for a day date but worth it for a weekend getaway. Dumaguete would be cool for a quick trip too.
Tips For Tourists & Expats
We aren't going to go full Lonely Planet on you here and write up a full travel guide but we do have some tips for tourists and expats that play into dating Cebu City girls. Choosing the right area of town to stay in is key, and in our opinion that would be somewhere in the triangle between Ayala, SM, and IT Park. Not SM Seaside, the one in Mabolo.
You can find plenty of nice condos in the Ayala Business Park or IT Park, and hotels in that triangle area as well. This is a very central location that has you perfectly located for everything. A few years back when Mango was the main area for singles nightlife it could have been argued that staying near there would help you hook up, but now that most of the nightlife is in Mandaue stay in the triangle we mentioned if you want to party and maybe get laid.
The local currency is the peso and you have been getting around 55 of them for every dollar for the past couple years, currently it is a bit less. This link has the current exchange rate when you are in town.
You really don't need to worry much about safety, like most of our dating guides for Asia will tell you violent crimes are very rare in this part of the world. Don't give someone an easy chance to snatch your expensive phone or wallet and you won't have much else to worry about.
The dating tips are the most important part of this as the local Filipina girls are an interesting breed. As we have covered they are super friendly, very outgoing, and many have a huge interest in dating foreign men.
Many are quick to hook up as well, but many also are hoping for some financial reward if they let you get laid. They aren't exactly prostitutes, it is more of a mix between prostitute and gold digger.
You will find many of them no matter where you meet them. They will go on a date, sleep with you the first night, and then ask you for money later on. Sometimes it will be asking for help, to borrow, or to pay their electric bill.
We would say that if it feels too easy that is probably for a reason, but other times you can easily sleep with women in Cebu City you meet and they never ask for anything. It makes for an interesting dynamic, and honestly we haven't heard what the right solution to this is.
On a short trip this may never come into play, but if you spend enough time playing the field you will certainly hook up with the type we are talking about. As far as how to get laid with girls in your area think of them as having very immature personalities most of the time.
Not always, but many would prefer to watch a cartoon over watching a documentary. They would rather sing and dance then do anything else, and they always are happy and positive.
If you want to date girls here be the same way. Don't be too serious, keep the mood lighthearted, and enjoy your time with them. Make them feel comfortable with you and you will have a lot of fun.
Enjoy Dating Cebu City Girls
If you want to find a loving wife who always wants to make you happy you can easily find that here. If instead you just want to hook up and have some fun there are plenty of sexy single ladies around who have the same thought in mind.
Before you arrive in town log on to Filipino Cupid and Pina Love and get as many Whatsapp contacts as you can. Then start inviting them out to Ayala, IT Park, or one of the other date spots and then take them out for singing or dancing. Show them a good time and they will want to show you one also.
That wraps up our best places to meet girls in Cebu City and the dating guide, enjoy your time here.