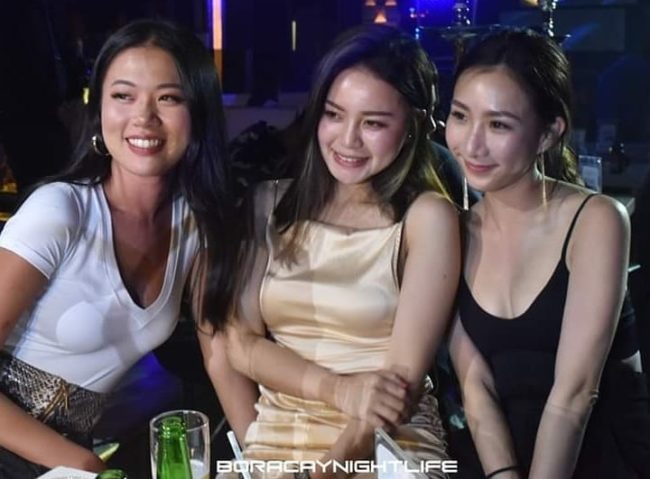 If you are looking for the best places to meet girls in Boracay with a dating guide then we have all the info you need. Don't worry guys, it will be quite easy to figure out where you can pick up women in your area and also take them on a date night because this island is quite small.

We will begin this guide with the singles nightlife that is mostly around Station 1 and 2. Next meeting single Boracay girls during the day and the best online dating sites to use will get a mention.
After that we will cover what to do on your local date nights and all the cool and casual stuff there is to do around the island during the day. This is one of the most popular beaches in the Philippines and probably the best option for beauty and quick hook ups so you can expect to really enjoy your trip.
Nightclubs & Pick Up Bars
Let's kick this off with a list of singles bars and nightclubs to pick up girls in Boracay:
The main area for singles nightlife is going to be right around where Station 1 and Station 2 meet. We tried to group the bars and clubs to hook up with Boracay girls in clusters based on location going from North to South.
Station 1 would be the hotel zone where you find many of the nice resorts, there is some nightlife in the area particularly towards the South. Station 2 would be more of the nightlife and entertainment district where you find restaurants, bars, and clubs to search for a one night stand.
You will also find some places to party in Station 3, but not near as many. One thing that always needs to be mentioned when talking about nightlife in this country is that you can expect there to be quite a few freelance prostitutes at Boracay bars and clubs.
They aren't really girly bars in your area like you find in some other cities which means they are freelance prostitutes that can move to and from any bar as they please. This is important for you to know because it isn't always easy to figure out who is a hooker and who is just a tourist from another city enjoying a vacation here.
You might be dancing with a single woman from Manila or Cebu City who just wants to get laid on her trip. Or you might be dancing with a prostitute who wants you to pay her after you hook up.
There should also be plenty of single ladies from around the world visiting when you are here, if you just want to have a one night stand without worrying if it was with a hooker or not target them instead.
Meet Boracay Girls During The Day
Everyone comes here to visit the beach so that will be the easiest place to meet women in Boracay during the day. White Beach in particular will be your go to spot as it will be the most crowded with tourists.
This is a small island with a very limited population of locals so you shouldn't really expect to date any girls who were born on the island. Focus all of your efforts on the tourists, though if a cute waitress or sales girl smiles at you then you might as well give it a go.
For day game just walk around White Beach, Station 1 & 2, plus small malls like D'Mall and City Mall. There is also the new Aqua Day Club which could be great if you visit when the right group of partying girls visit Boracay, and Sandbar at the top of the nightlife list is another place to try and get laid during the day.
Chat With Girls Online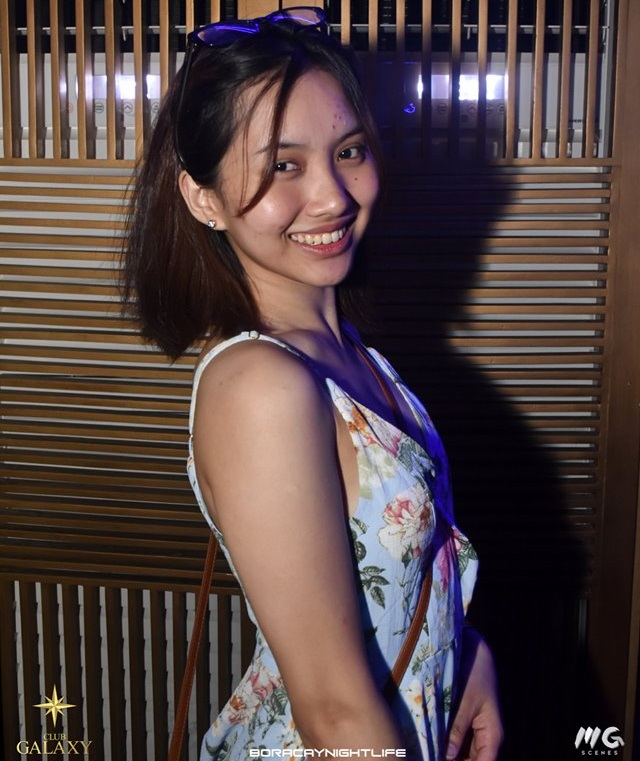 Online dating can work great here just as it can all over this country, but it is going to need to be used in a different way than in most cities. You can probably already figure out why, with most everything being based around tourism there aren't a lot of options for single women who live on Boracay Island for you to hit on.
Some guys may just want to roll the dice and see what they can make happen with girls near you in the singles nightlife. That can work out great, but it is far from a guarantee as you never know if the other people visiting when you are will be more into a family vacation or partying.
If you want to come as close to being guaranteed to get laid as possible on your trip you need to use dating sites like Filipino Cupid and Pina Love before you come. Start your search to meet girls in Boracay and make as many contacts as you can.
Hopefully you can find enough right here on the island, but remember that Filipina women are known to be as flaky as any. Just because a handful of them give you their number that doesn't mean you will actually be able to meet them for a date.
If you aren't finding enough right here then search all around the country. Flights here are very cheap and if you are willing to pay for them then plenty of girls would gladly visit you.
Or if that is a bit too crazy for you but you will be visiting other cities first take some of the ladies in those towns on dates and invite the one you like best to come with you for a beach vacation. All girls here know how beautiful Boracay Island is and they would all love to visit it but many can't afford too.
If you are the one footing the bill then many ladies would gladly share your bed for the privilege. Do some pipelining on Filipino Cupid or Pina Love before you come so that you can feel confident that this trip will go exactly how you hope it will.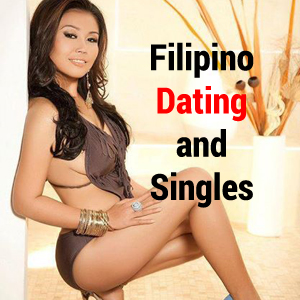 Boracay Dating Guide
After reading all of the above you know where to meet singles near you and now our Boracay dating guide needs to pivot to the second half of our post. Getting a girl to go out with you is as good of a start as you could hope for.
Any of these romantic restaurants or cocktail bars should work well on a date night:
After dinner you could go party in the Station 2 nightlife, take a romantic walk along the beach, or check out the Amazing Show.
Day Date Ideas
Just as we said in the day game section people come here for the beach so don't overthink it. White Beach may be the best for trying to pick up girls in Boracay, but for a date during the day you may be better off at a more secluded spot like:
Yapak Beach
Diniwid Beach
Ilig Iligan Beach
Bulabog Beach
You could also go to Ariel's Point for great cliff diving, or do some island hopping to Crocodile Island or Crystal Cove Island. Balabag Wetland Park and Slides N' Splash Water Park are also pretty cool.
Head atop Mount Luho for a full view of the island, or take a mainland adventure tour if you get bored of the sand. Plus there are all sorts of water sports and activities you can do like:
Scuba diving
Snorkeling
Jet ski's
Banana boats
Deep sea fishing
Ziplining
If it rains and you need to do something indoors go to the Dream Land Trick Art Museum. Many girls in your area are addicted to caffeine these days so grabbing a coffee at Lemoni Café may not be a bad idea either.
Tips For Tourists & Expats
At this point we have pretty much covered it all, but there are some quick travel tips we want to share to help you save some money, have a better trip, and maybe even get laid while you are here. The local currency is the peso and you get a little over 55 per dollar as of our most recent update.
You may not be aware but this island was actually closed down for 6 months in mid-2018 after it was called a cesspool by the Filipino President. It was re-opened in October of that year but they have been limiting the number of tourists ever since.
They have also enacted plenty of rules and regulations you may want to read up on. Apparently even building a sand castle is a no go at this point, but we aren't sure how strict they will be on that.
The good news is that the place was quite dirty and hopefully these efforts will help keep it the tropical beach paradise we all dream about before we visit. The easiest way to get here is to fly into Caticlan and take a ferry over, but if you want to save a few bucks you can fly into Kalibo and then take the 2 hour bus to the ferry in Caticlan.
Once you are here you need to decide where to stay. As we covered in the Boracay nightlife section most of the partying is done at the South end of Station 1 and in Station 2.
Many of the hotels are in Station 1 so that may be the preferred area to stay, though some may prefer the tranquility that Station 3 can offer. Overall this is a small island so it won't be too hard to figure out.
The main thing single men may have a problem with is figuring out the motivations of the women they meet after dark. With many freelance prostitutes at Boracay nightclubs and bars it can be tough to know who you are dealing with.
If you are flirting with a hot local girl who is way out of your league and she wants to go back to your hotel she probably wants to get paid if you get laid, but how can you know? The easiest way is just to ask so that you are both on the same page.
Do it in a polite, joking tone. Try something along the lines of 'last night I was partying with a girl and she said she would go to my hotel for money. If we go together do you also want me to pay you?'
If you say it with a smile and in a casual way it will go over well, just don't do it in an accusatory way and you will be fine. If she is a hooker she will say yes, if she isn't she will probably be glad that you are being careful about who you leave with.
This whole subject of freelancers may gross some guys out who were hoping to find one of those loving Filipina girlfriends men always talk about on other blogs or forums. Well if that is your goal you are more likely to meet women near you for serious relationships at a less touristy town like Dumaguete or Bacolod City.
Enjoy Dating Boracay Girls
Alright guys, we feel like we have covered this island as well as it can be covered. If you have any of your own tips or notice anything out of date here please go ahead and let us know in the comments.
Don't forget to improve your odds of hooking up on your trip by contacting plenty of single women on Filipino Cupid or Pina Love before you come. That wraps up our best places to meet girls in Boracay with our dating guide, enjoy your time here.