If you are looking for the best places to meet girls in Davao City plus a dating guide for this town then welcome, you have found the place to be. We have plenty of great tips on how you can pick up single women in your area and some great date spots as well.
Around the various forms of male blogs on the internet the Philippines is a very famous, or maybe infamous place. Over the last decade more and more guys have been traveling to this country because they hear it is an easy place to get laid, but not all cities are created equal.
At the end of this post we will be giving some travel and dating tips for tourists or new expats who are visiting. If you are one then we definitely recommend you read that section.
Before we get there we will cover the best places to meet single girls in Davao City starting with the nightlife. This city doesn't have the same level of singles nightlife that you can find when trying to hook up in Manila, but there are some places to go out and many Filipina girls love to party.

Then we will talk about meeting women during the day here, many consider this country to be among the best places for day game you will find anywhere but does this also hold true in this town? Online dating is also great option, and yes it will work very well as you can set up dates in no time.
Once you know of all the best spots to meet singles we will switch over to our local dating guide. This way once you meet some sexy ladies you will have places to take them out and have a good time.
Nightclubs & Pick Up Bars
Some of the best clubs and pick up bars to meet single girls in Davao City are:
The Philippines is known for great singles nightlife and easy girls but this is a much more conservative town then you might expect. There are not too many nightclubs or singles bars in Davao City to try and hook up with girls, but the ones that are open do get pretty crowded especially on weekends.
A couple of good areas to go out after dark would be around Polo Street and Matina Town Square. Matina will also be mentioned again later as a good date spot, but it can be a decent area to try and get laid too.
We will cover this again in the travel section, but some of the local ladies of the night here may be prostitutes. Particularly at Alcatraz or Acropolis, but in the Philippines it is usually pretty hard to tell if the girl is in to you or in to your wallet.
Meet Davao City Girls During The Day
While this is known as a great country for day game that really is only in certain cities. Pretty much all of the travel bloggers out there are mostly talking about the aforementioned Manila and Cebu City when it comes to hooking up quickly.
Those cities are both amazing for day game, so many Filipina girls who want to hang out with tourists and often getting laid is on their mind. It isn't that there aren't as many Davao City girls interested in foreign men, it is just that they are going to be a lot more reserved and many have probably never spoken to a tourist before.
They may not be as good at English either. If you go to one of the day game hot spots listed below to try and start up a conversation she may be really shy and not know how to reply. She may like you, she may really like you, but that doesn't mean you will be able to get her to go on a date with you.
If you see sexy single women in your area and want to say hello by all means do so. Within a few seconds you will be able to tell if you should continue chatting with her or if she is too shy and you should back off.
Malls are definitely going to be your best spot to meet single girls in Davao City during the day. They are big, clean, safe, and the women inside will feel comfortable and be more approachable. Some of the best ones would be:
Abreeza Mall
SM Lanang
SM City
Aldevinco Shopping Center
Gaisano Mall of Davao
Chat With Girls Online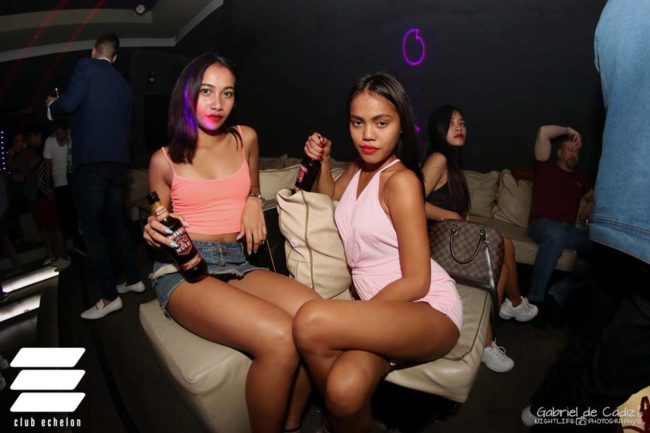 This country may be kind of known for day game, but it is certainly known for online dating. There are so many Filipina girls on dating sites who want to chat with foreign men, and they are often quick to meet up and many are quick to hook up as well.
But when you meet Davao City girls online on dating sites don't expect the same fast results every time. There will be some easy women on them, but there will also be more who are conservative and aren't looking to hook up unless you are in a relationship.
If you are only in town for a few days then it will take some effort to find the girls who just want to get laid. However if you were to enter into a relationship with one of these women you probably wouldn't regret it, they are known to be very sweet, caring, and they love to make their man happy.
There are a few dating sites in this country, in our opinion the two best are Filipino Cupid and Pina Love. You will find thousands of girls in Davao City on these dating sites and can start chatting with them at any time.
Both Filipino Cupid and Pina Love work great, you will be happy with either one that you choose. They can be a really great way to meet some of those shy girls who were scared to talk to you in public but might be interested in hooking up behind close doors. No matter if you want to find a wife or just get laid they are a very valuable resource.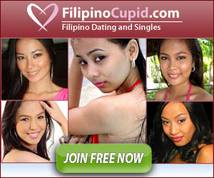 Davao City Dating Guide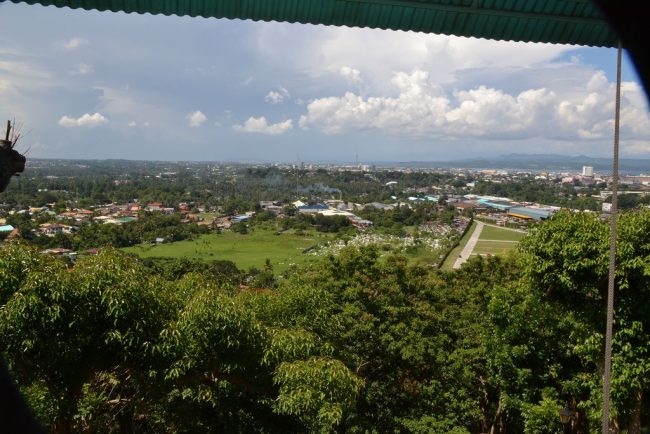 Now we have covered all of the best places to meet single women near you and our Davao City dating guide is going to take over. In our opinion there are two main date spots in this city, the most romantic of which would be Jack's Ridge.
It is up on a mountain slope, you will find many restaurants and places that play live music. You can get some great views of the city and it is certainly worth going to.
Another good date spot is Matina Town Square which we also mentioned in the pick up section. This is more of a party atmosphere then Jack's Ridge, once again you will find live music and plenty of places to eat or grab a drink.
For some other romantic restaurants or cocktail bars for a date in Davao City try:
Eagle's Bar and any restaurant at the Marco Polo Hotel will be considered high class and could really impress your date. If you are on a trip and can afford to stay there it would not be a bad idea at all.
You could also take your girl to karaoke, just make sure to choose one like K1 Family Karaoke and not one that doubles as a Davao City girly bar.
Day Date Ideas
As far as casual day dates go you don't want to be going to far outside of the city but we will cover that in our next section. Jack's Ridge is also OK during the day, but will be better during the evening.
The Ramon Magsaysay Park monument is worth checking out as would a hike up Mount Apo or visiting the Eagle Centre. You also have the Crocodile Park, and what Davao City girl wouldn't enjoy hanging out at Dahican Beach which is a couple of hours away.
In the Philippines the easy answer is to just head to the malls where you can find places to eat, watch a movie, or play in the arcade.
Tips For Tourists & New Expats
Now we have some travel and dating tips for tourists or new expats that are trying to meet girls in Davao City. Lets start with the most pressing concern, your safety.
Mindanao is not really a safe island for foreigners, stay in the city your entire time here. Don't venture out to any small nearby islands or go to Southern Mindanao for any reason.
In the city you are fine, if you go outside of it then who knows how it will play out. This is a pretty spread out city, you probably will want to get a hotel somewhere near Polo Street, Matina Town Square, or one of the bigger malls.
Taxis are cheap, but we prefer cities that have one concentrated singles nightlife and tourist district which you don't really find here. The local currency is the peso and you get roughly 55 as of our latest update.
We have covered how the Davao City girls are more conservative throughout this post but it definitely deserves mentioning one last time.
If your goal is to just get laid and hook up with a lot of girls then maybe spend more of your time in Manila and Cebu City. You can get laid relatively easy here, but not as easy as in those places.
This town is more similar to places like Cagayan de Oro or Bacolod City and is better for a guy who wants to find that special someone, and Filipina brides are worth looking for.
Enjoy Dating Davao City Girls
This can be a fun city to visit just take the advice in this post and you should do great. Don't come here expecting girls to throw their panties at you just because you are a foreigner like some travel blogs may lead you to believe.
Ya, it will be easier to get laid then in your home country, but deep down most of the women near you on Mindanao Island are going to be conservative at heart. You can find a loving bride on Filipino Cupid or Pina Love with ease, getting laid on the first night is possible but should not be expected.
That wraps up our best places to meet girls in Davao City and the dating guide, enjoy your time here.