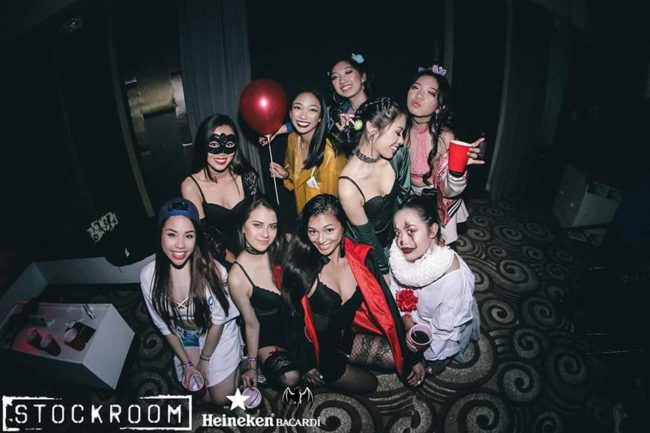 If you are looking for the best places to meet girls in Iloilo with a dating guide this post will not disappoint you. As far as where you can pick up single women in your area and date night ideas go we have a ton to discuss.

We will start off with the local nightlife, meeting single Iloilo girls during the day, and the great online dating this country is known for. Date night ideas and a bunch of different stuff to do together will also be covered.
Many guys love dating Filipina women because they are very fun loving, they like foreign men, and they are often quick to hook up. Throughout this post we will be discussing them a lot as we go along.
Nightclubs & Pick Up Bars
These days a lot of guys will only want to read a quick list of singles bars and nightclubs to pick up Iloilo girls so here it is:
The main area for singles nightlife is the Smallville Complex on Diversion Road in the Mandurriao District. Read just about any travel blog and they will tell you this is the main area to party and try to hook up with Iloilo girls after dark.
Right there in the Smallville Complex and around the area you will find many of the best nightclubs and bars to get laid in your area. If you plan to do a lot of partying stay as close to it as possible.
Women here will love to go grab some drinks and dance or sing karaoke and you can find all the adult entertainment you need right there. Don't be surprised if there are some freelance prostitutes in the nightlife since there isn't a major red light district here.
If for some reason you show up here and aren't liking the scene take the ferry over to Bacolod City and see if you have a better shot of getting laid there.
Meet Iloilo Girls During The Day
Diversion Road and the area around the Smallville Complex should have some single women walking around during the day, but it will be better for the nightlife it offers. In this country malling is a major hobby, so big of a hobby that some do actually call it malling.
That means you should try to meet Iloilo girls at malls and shopping districts like:
Festive Walk Mall
SM Delgado
Gaisano Capital City Center
Ayala Atria
City Mall
Vista Mall Iloilo
Chat With Girls Online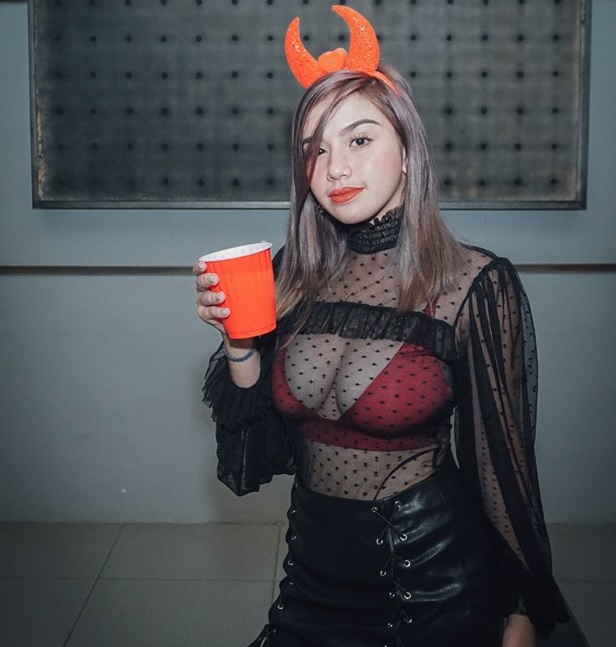 Traveling to new countries can be great for numerous reasons, but lots of single men are doing it because they find it easier to get laid when abroad. Why is this the case? Because the local women don't get many chances to hook up with foreign men and may want to have a new experience.
This might make it is easier to hook up with a girl from a bar or club. Others may want to use this to their advantage when day gaming, but many have realized online dating is an amazing resource that they have to take advantage of.
At a bar or club you might dance and flirt with a handful of local girls on a night out. When trying to meet women during the day you may approach a few, but with online dating you can message hundreds of new women in very little time.
Copy and paste a friendly opening message to as many single girls in Iloilo as you find attractive and the replies will start to come in. The best dating sites to use here would either be Filipino Cupid or Pina Love and you won't regret checking either out. Instead of getting all dressed up and standing in a long line at a club to go buy expensive drinks try something different.
Just chill in your room and introduce yourself to far more women in your area than you can any other way. If you live here log on now and try to meet girls in Iloilo online to set up date nights for tonight or this weekend.
For those that are traveling here start setting up some contacts so you have single women waiting for your arrival. Filipino Cupid and Pina Love will help you get in touch with so many girls that getting laid will almost be a certainty.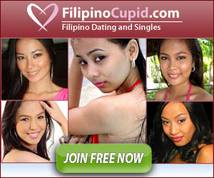 Iloilo Dating Guide
Since you know about the best ways to meet single girls near you so now our Iloilo dating guide has to help you seal the deal. It is always great to get a number, but now you have to show her a good time on your date night.
Any of these romantic restaurants or cocktail bars could do the trick:
Earlier we said girls here love to sing and dance, well karaoke would be the dream date night for many of them. You can find family style karaoke at Smallville 21 and the Mo2 Annex, if you do go the karaoke route make sure to choose a family style option and not one that is a hostess bar.
After you drink and sing a bit go dance at the bars and clubs in the Smallville nightlife area and then try to get her to go back to your place. We have mentioned this area so much you might want to get a hotel room at Mo2 Westown. Having a room right next to the best places to meet girls in Iloilo and the best date night spots would really help you hook up.
You could also go get some laughs at Labugay Boyz Retro & Comedy Bar, and it is conveniently located right there at the Smallville Complex as well.
Day Date Ideas
Try to get outside on a sunny day if possible. Here are some good places to take advantage of beautiful weather outdoors together:
Sunburst Park
Graciano Lopez Jaena Park
Nelly's Garden
You can always just take a walk along the water on Senator Efrain Treñas Boulevard , and JM Basa Street always offers plenty to see and do. For an interesting cafe downtown head to Madge Cafe.
For something a bit more cultured on your date during the day try:
Museo Iloilo
Iloilo Museum of Contemporary Art
Camiña Balay Nga Bato
Casa De Emprador
Museum of Philippine Economic History
National Museum Western Visayas Regional Museum
Casa Mariquit
Tips For Tourists & Expats
Since so many guys are traveling to meet girls in the Philippines these days we thought we should include this section. We will share some travel tips but also talk about the dating and hook up culture in more detail.
The local currency is the peso which traded at roughly 55 pesos per US dollar when we recently updated this. We don't mean to beat a dead horse, but get a hotel near the Smallville Complex if you are planning your trip and you will not regret it.
This is where you will go to meet girls near you at night, take them out on a date, and many of the best things to do in this city are there or nearby. If you hope to get laid with Iloilo girls make it as convenient as possible for both you and them.
As far as dating them goes it is true that some Filipina women can be very quick to hook up, but this is generally more the case in bigger cities like Manila and Cebu City. Here it might take a few dates, though some will be down to hook up even quicker than that.
When dating Asian women remember it isn't about gaming or negging them, it is about being a nice and friendly guy who they feel comfortable being around. These aren't westernized girls who make you play silly games that no one understands, they just want you to be nice and have fun with them.
That is why we mentioned karaoke before, a lot of guys reading this probably have no interest in singing corny love songs, but it will make them happy which in turn will make them want to make you happy.
It should also be mentioned again that there will probably be some freelance prostitutes at Iloilo bars and clubs, plus some online as well. This is a poor country and it is pretty common in this part of the world.
The tricky part is that they don't always ask for money and are just hoping you know to give it to them. We aren't exactly sure what the best way to handle this situation is, but if you are new here it is something you should at least know about.
Enjoy Dating Iloilo Girls
That is all the information we have to share with you today. If you have any special tips or want to correct any out of date information here please go ahead and do so in the comments.
Remember to improve your chances of hooking up with single women in your area by talking to as many as possible on Filipino Cupid and Pina Love. That wraps up our best places to meet girls in Iloilo with our dating guide, enjoy your time here.