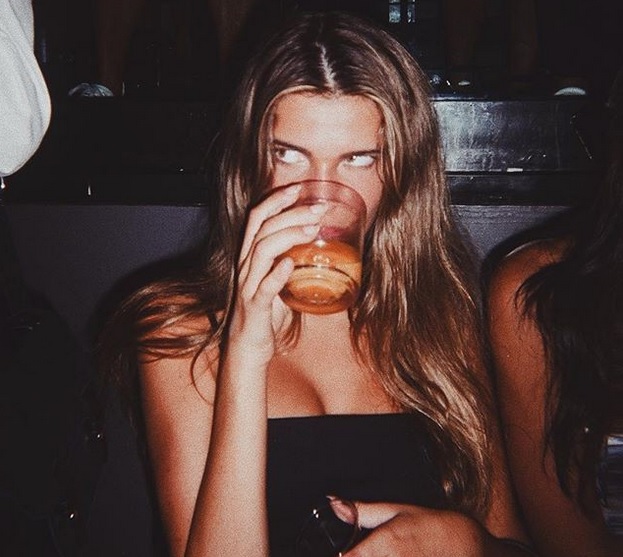 If you are looking for the best places to meet girls in Tulsa plus a dating guide then we have you fully covered. In no time at all we can tell you where you can pick up single women in your area and also about some great spots for a date night.

We like to begin with the nightlife before covering where you can meet single Tulsa girls during the day and how you can use online dating sites to speed up the whole process. Some of the best local date night ideas and cool things to do during the day will also be discussed.
Whether you are looking for a place to take your wife or some good hook up bars to try and get laid we have it all covered.
Nightclubs & Pick Up Bars
We know people don't have much patience these days so here is a list of singles bars and nightclubs to pick up Tulsa girls:
We prefer to think more about the best areas for singles nightlife, not just the best venues. One of the best things a city can offer for guys looking to hook up with sexy girls is a good bar district with lots of places to go in search of a one night stand close to each other.
Luckily that is exactly what you will find at the Blue Dome Entertainment District. The majority of the best nightclubs and singles bars in Tulsa to try and hook up with girls near you can all be found here.
If you are traveling through town hoping to party and maybe get laid then get a hotel as close to the Blue Dome Entertainment District as possible. Outside of this main nightlife area you will find some bars spread throughout the city, but no other great area like this.
Depending on what is going on at the Imperio Events Center it could also be a good place to meet women. We also covered what it is like to try and meet girls in Oklahoma City or Little Rock if you are looking for more good nightlife within a couple hours drive.
Meet Tulsa Girls During The Day
You can probably find some women in your area walking around downtown or near Blue Dome during the day, but of course the nightlife will have better opportunities in that area. The prime shopping district here is Utica Square and it can be a great area to meet Tulsa girls during the day.
Some more malls to meet single girls could possibly be:
Tulsa Hills Shopping Center
Woodland Hills Mall
Tulsa Promenade
The Farm Shopping Center
Chat With Girls Online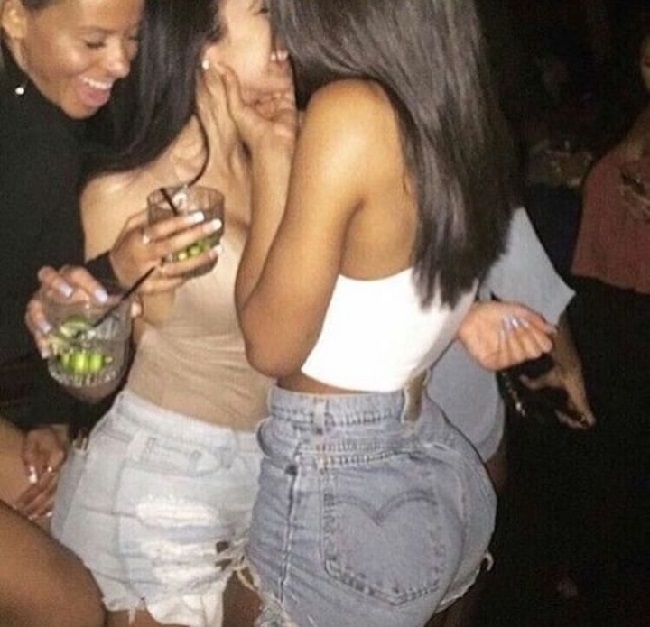 Can we ask you something? How are single men supposed to meet girls in person these days? We know you are supposed to make the first move if you see one, that isn't what we mean.
But what if every time you see a hot girl near you she has earbuds in while avoiding eye contact with everyone else on the street? Do you go over and try to get her to pull them out to hear what you have to say?
How about when you go out to a nightclub and there is a group of 5 attractive women partying at a private table? You observe for a while and notice that all the guys who tried to pick them up all ended up walking away shortly after.
These girls are far more interested in having a photo shoot then mingling, and hooking up doesn't even appear to be on their minds. Do you still head over? And you better not even think about trying to date a girl where you work or you will be opening up a whole can of worms.
This is what it is like for single men these days and a lot of us are understandably struggling to adjust to the times. But you don't need to struggle, you just need to try and keep up with the changes.
Try using online dating sites, women only sign up for them when they actually have an interest in meeting a guy so you are putting yourself in some fertile grounds. We aren't going to bother telling you about all of the sites for true romance, there are dozens of them that will work well.
Instead we are going to focus on the one and only site that will actually help you hook up with girls in Tulsa online who aren't looking for a serious relationship, Adult Friend Finder. The truth is a lot of guys aren't interested in getting married right now, and some may never be.
But we all have needs, and going on Cupidlovematch.com or whatever and lying to girls in your area who want to find a husband certainly isn't the best option. Why lead someone who wants a serious relationship on when you can find hundreds of girls getting laid in Oklahoma on Adult Friend Finder.
Plus there are thousands in Texas and the other surrounding states. Start using the right site for your needs and you won't regret it.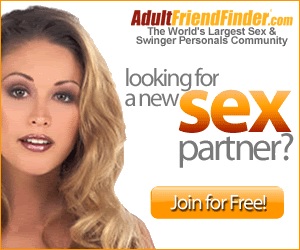 Tulsa Dating Guide
We just covered numerous places and ways to meet single girls near you so our Tulsa dating guide better fill you in on how to show them a good time. Getting her to go out with you is a solid start but now you need to be on point for your game night.
Try taking her to one of these romantic restaurants or cocktail bars:
Every first Friday of the month the Brady Arts District puts on an art walk that would be perfect for a Tulsa date night. You could also check out the comics at:
Or for something more classy take her to go see a show or live performance at:
Some of those could also be good places to pick up single women depending on who is performing on any given night.
Day Date Ideas
Anytime you can spend an afternoon outdoors together would be highly advisable. Here are some good places to take advantage of a sunny day together:
Guthrie Green
Woodward Park
Tulsa's Botanic Gardens
The Zoo
Tulsa River Parks
The Oklahoma Aquarium would also make for a good local day date spot with a Tulsa girl. Then these museums are all worth checking out:
Philbrook Museum of Art
Gilcrease Museum
Air & Space Museum with Planetarium
Sherwin Miller Museum Of Jewish Art
For a weekend getaway Dallas or San Antonio both could work out very well.
Enjoy Dating Tulsa Girls
We aren't going to claim that this city is a nightlife mecca, but thanks to the convenience of the Blue Dome Entertainment District at least it is set up pretty well. While ladies in the mid-west aren't generally going out looking to hook up there are always some possibilities around.
Plus with all the single women in your area of Oklahoma using Adult Friend Finder to get laid you should be able to set something up pretty quick whenever you are ready. That wraps up our best places to meet girls in Tulsa with our dating guide, enjoy your time here.